Google Play Edition
Android 5.1
Lollipop
6.04.1700.6 CL536258
Stock Google Play Edition 5.0.1 & 5.1
Stock Google Play Edition:
modified for the HTC Vzw Droid DNA
- and -
Google Plus Edition (coming soon)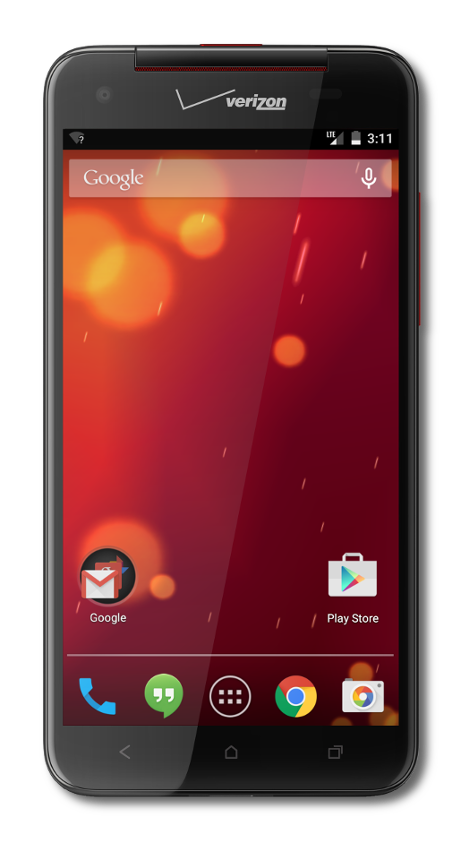 ABOUT:

There will be two versions of this rom available.

- One being a pure stock m7 Google Edition Rom Port. (available now)
- The other will be the Google Plus Edition of the Rom. (w/extras, available pretty soon)


The Google Plus Edition is also mainly stock GPE, with some parts and code from other various sources and some additional applications.
These sources include Aosp, CM, and HTC, to try and keep as close as I can to a true Google Experience, while adding in some extras features and personalization.
Superuser and all of your Google apps come preloaded. (no Gapps needed)
I have found the rom to be stable enough, that I felt it was time to share.
This rom will progress and change as Lollipop evolves and when new versions of Google Edition become available.
I hope that you enjoy the GPE Lollipop experience.


Features:
Stock Google Experience
Extra features in Plus version only...
coming soon....
Credits/Thanks:
CM
HTC
Google
All devs that have contributed to the m7 and Android in general!

Requirements:
You must have at least an unlocked bootloader!
You have to have the latest firmware!!!
You must be running a recent version of CWM or TWRP Recovery
Recommended Recovery: TWRP 2.7.0.8+ from MdMower!
Code:
Sharing Policy:
If you would like to use this rom or parts of this rom, in your own, you must ask me for permission first!
Please do this via PM, so as not to distract from the purpose of the thread.
These matters are best dealt with privately, for everyone's sake.
Thanks for your understanding and consideration.
Violators of the above, will be reported to XDA Moderation for proper handling.
Known Issues:
None that I know of...

Downloads:

HTC-Droid-DNA_GPE-5.1_LMY47O.H6-stock_v1.00

First boot takes a while (5-10mins), be patient, it will boot...


Recommended Recovery: TWRP 2.7.0.8+ from MdMower!

Older Versions:






Wanna buy me a coffee to keep me going?
CLICK HERE
XDA:DevDB Information
★ ☆ Pop Rom'n | Google Play Edition | DNA | Lollipop☆ ★, ROM for the HTC Droid DNA
Contributors
santod040
Source Code:
https://github.com/santod/android_ke...tree/4.4.4-MLG
ROM OS Version:
5.1.x Lollipop
ROM Kernel:
Linux 3.4.x
ROM Firmware Required:
4.09.605.5
Based On:
Google Edition
Version Information
Status:
Stable
Current Beta Version:
v1.00
Beta Release Date:
2014-12-06
Created
2014-12-06
Last Updated
2015-05-08