Senior Member
Arizona
561 posts
Join Date:
Joined:
Aug 2006
More
Quote:
Originally Posted by
Oxicottin
OK, I was in a chat with the owner and he said the below....


Quote:
Robert: The problem is you received a unit with 10 resistors and needed 9 (we found this out through testing and alot of head scratching)

Robert: Give us a call and we can explain

Robert: it's easier




→Ok i will call... So yours will work then..




Robert: yes, but you have to do two steps




→Being?




Robert: I really cannot explain it easily over chat

Robert: it will only take a second, well I can try

Robert: you see on the upper right side that green square?




→Yes




Robert: if you count the small resistors on the green square, one has 10 resistors and the left middle row has a small flat one, but it still counts as part of the 10

Robert: on the other one only has 9

Robert: you have to get the assembly that matches yours




→Oh so i have to have mine apart already? Which i do
to buy one when I get my return $ from the Ebay one that didnt work!
The two steps are to:
Take apart your phone ( Samsung Mega )
Check the resistor count on the upper right side for 9 or 10 ( what ever your Mega came with ).
9 Count Resistor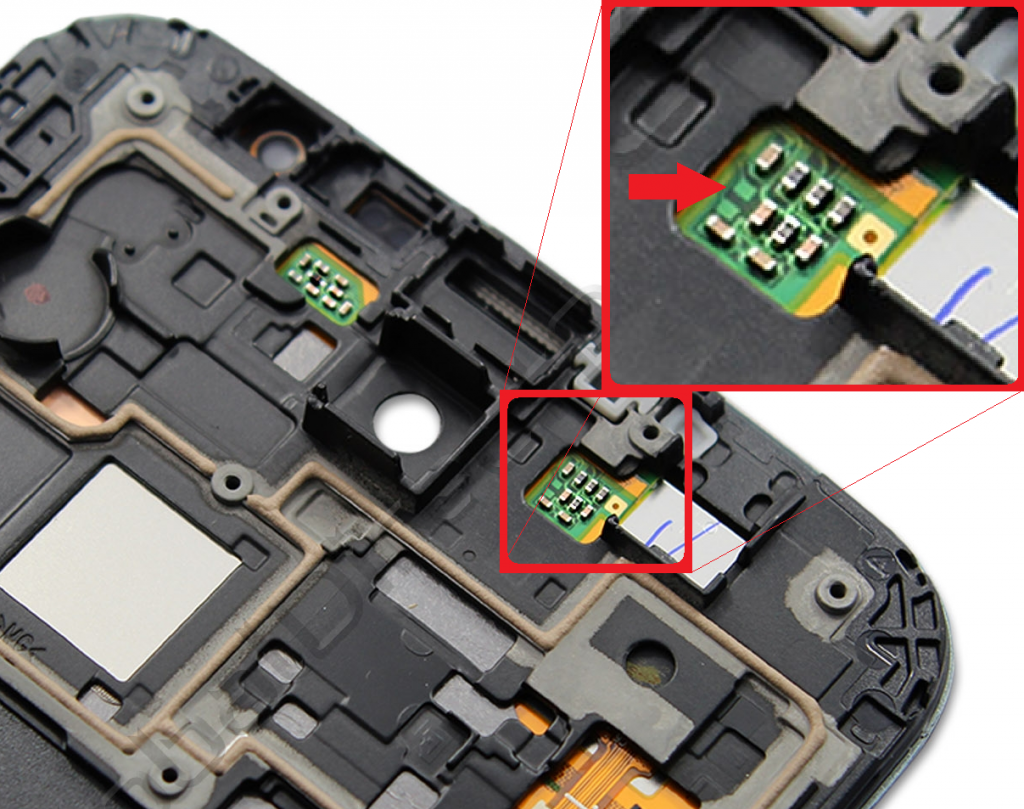 10 Count Resistor