================================================== ==========
SAMSUNG GALAXY S3 with UBUNTU
================================================== ==========
So I really wanted to try and use Ubuntu on my Samsung Galaxy S3, cause I already placed an order for the MHL cable so that i can hook it up to my monitor. (and also a docking station). And I think thats just awesome.
Now my plan is to show UBUNTU for android (ubuntu.com) in progress by Canonical that the SAMSUNG GALAXY S3 is the right phone for this.
And beside i think this phone has a lot of potentional.
I even like the idea that in a few months maybe some genius can figure out a dual boot system between "android & windows 8 ARM".
But now I had alot of problems figuring out how to get ubuntu to work on my Samsung Galaxy S3.
So I decide to write a short how-to.
================================================== ==========
HOW-TO
================================================== ==========
Now first of all, credits go to the maker "
zacthespack
" of the following app "
ubuntu installer
"
As he suggests please first try the free version and after that buy the paid version since you have more options...
IMPORTANT:
I wrote this thread for the Samsung Galaxy S3 and I will call this further SGS3.
Your SGS3 needs to be rooted and I also installed the
OMEGA v4.0 rom
.
Since you need a kernel with loop support.
(maybe the insecure kernel with you'll get with the rooting is also good enough, I am not sure)
ALSO
Be sure to have usb debugging
on
.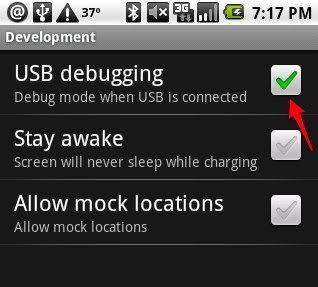 Further more:
THIS IS BASED ON VNC VIEWER AND REQUIRES INTERNET PREFERABLE WIFI. THIS IS NOT A FULL EXPERIENCE LIKE ON YOUR COMPUTER. HOWEVER THIS IS A TASTE OF THE FUTURE TO COME.
STEP 1:
So when installed, run the
"ubuntu installer"
app and it will show you that you need 3 more apps:
-
VNC Viewer
-
Android Terminal Emulator
-
Busybox
STEP 2:
After installing those you can download the ubuntu file.
But not the script!
Now the orginal script is the problem, somehow this script cannot be friends with the SGS 3.
STEP 3:
So I re-wrote the one from "
zacthespack
"...
ubuntu.sh
click to download.
STEP 4:
This script and the ubuntu file you chose to download (small, medium or large) you put these in to a folder called "Ubuntu" place this folder in your "home map" of your phone. This map is called "SDCARD" not to confuse with your "extSDCARD" which is your external sdcard.
STEP 5:
now
run the terminal
and type:
Su
cd /sdcard/ubuntu
sh ubuntu.sh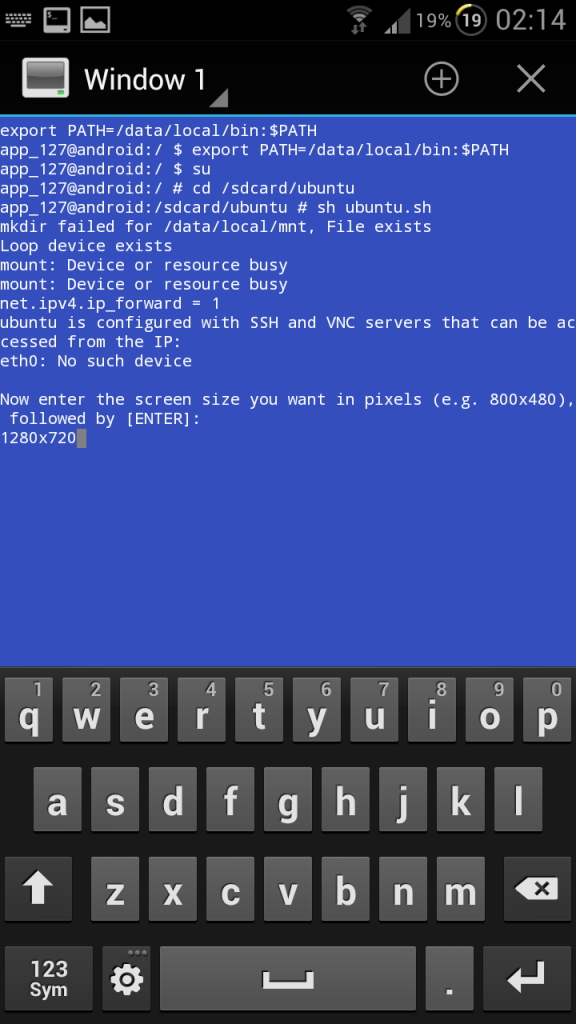 after that you will get alot of text and it will ask you which resolution you want.
Well since the SGS 3 is a 720p phone you type:
1280x720
now you get alot of text again.
Then the terminal will ask the following: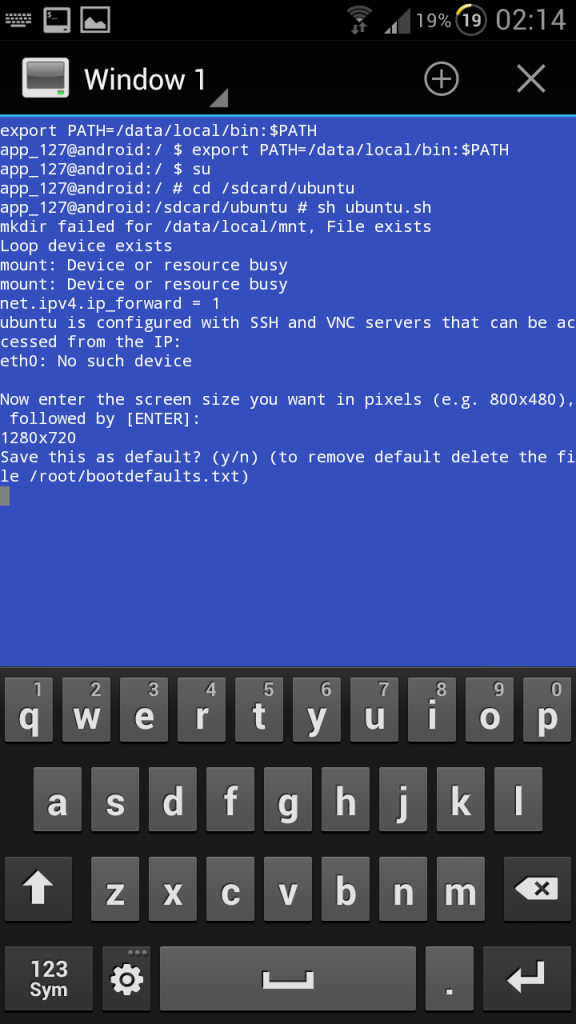 safe this as default? (y/n)
Well "N" which means "no" and "Y" means "yes" ofcourse.
So this means it will remember the resolution etc.
Then you'll get this screen: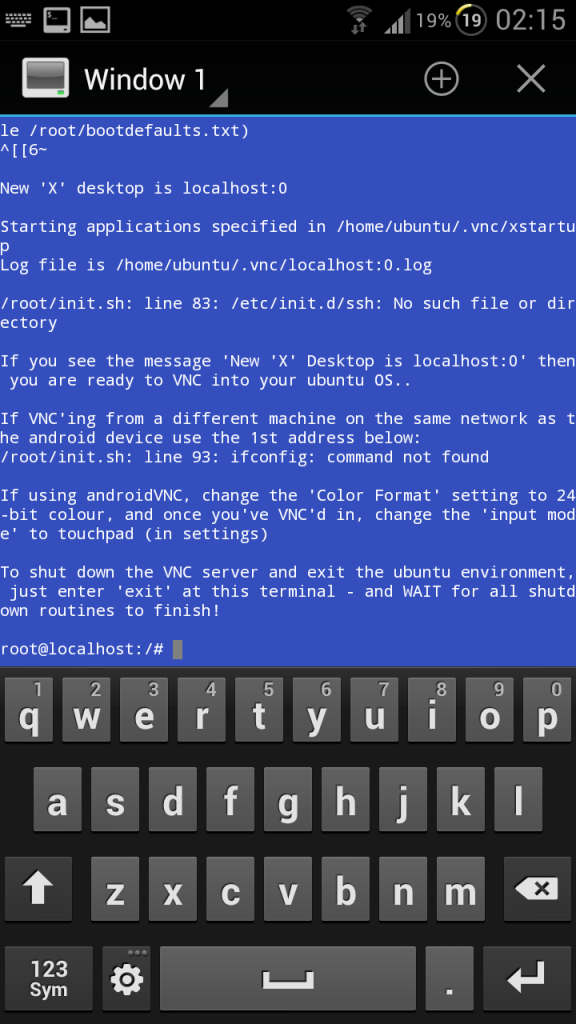 sometimes the terminal will ask you to put in a password 2 times
password is : "ubuntu"
proceed to the next step
STEP 6:
go back to your homescreen and open the VNC viewer.
I type following: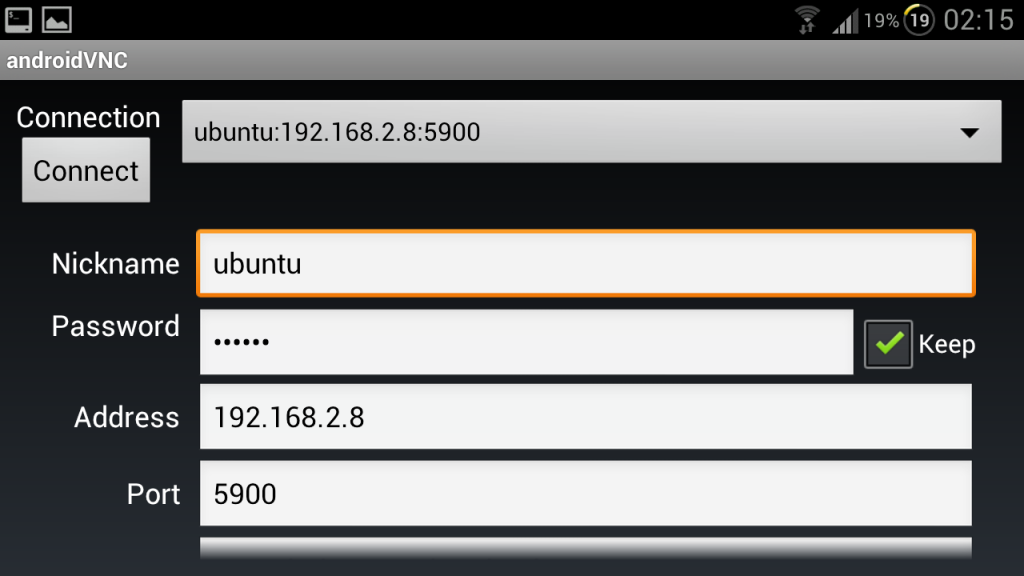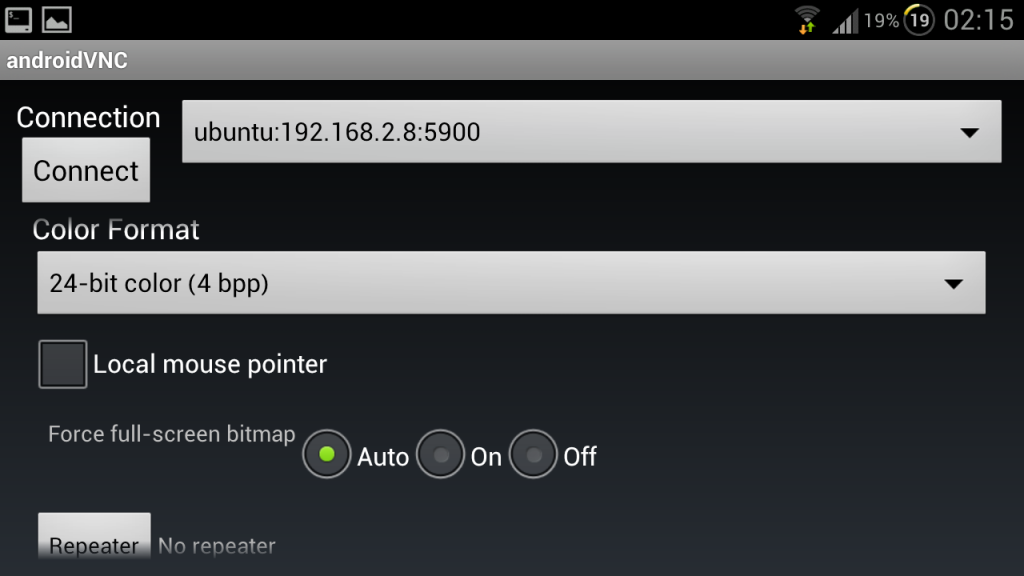 click CONNECT
... and voila
if you did everything right you will get this: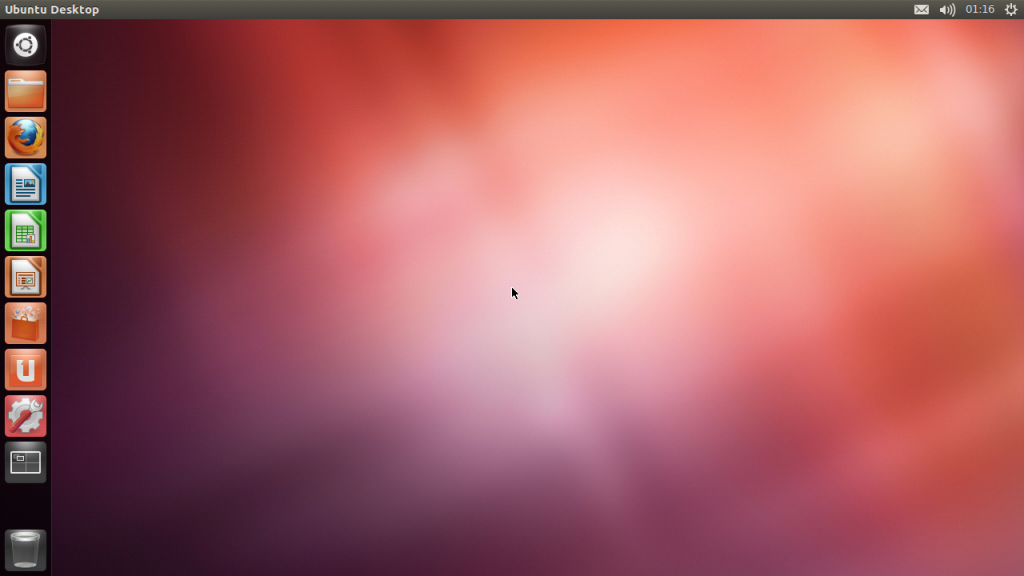 this is a picture of ubuntu on my phone... so you see it works...
================================================== ==========
Questions:
================================================== ==========
Please on this thread...
and if anyone wants a short movie seeing it actually work, please ask then I will upload this...
Last edited by tiborr; 9th June 2012 at
02:39 PM
.