This is a review of Atongm Bluetooth wireless laser projection virtual keyboard.
http://www.gearbest.com/bluetooth-ke.../pp_68966.html
Bluetooth wireless keyboards come in all shapes and sizes, everything from an ultra portable candy bar size to a full size footprint comparable to your computer/laptop keyboard. I had a chance to test and to share with you about a number of different bt keyboards, and typically reviewed them based on portability and comfort. It never crossed my mind to describe a keyboard as a "cool gadget", at least not until now. Furthermore, it has been a challenge lately to find something original and cool after I covered so many different batteries, cases, headphones, and speakers, etc. I found different websites offering the same re-branded or similar looking generic gadgets. But I think I hit a jackpot when I recently came across
http://www.gearbest.com
and one particular product that I think you all going to like!
I have seen laser projection virtual keyboards in the past, though only in pictures or YT videos, and always thought it's a really cool gadget that belongs in one of those sci-fi movies. Just think about it, you have a laser light projecting a virtual keyboard on any surface where you tap the letters and it translates into the actual typing on your smart device or a computer. It sounds pretty cool, but also used to cost a lot of money. But just like with any other technology, after initial introduction the price goes down to become more affordable. Still, to this day most of the places sell these keyboards between $100-$120, and maybe you can find a few questionable models on ebay for $70-$80. What I found is a brand name manufactured laser projection keyboard which
www.gearbest.com
sells on their website for about $67, and now with a special coupon offer (code
GBALK
), you can get it for $49.99 with a free shipping.
Sounds too good to be true? Well, I had a chance to play around with this particular model and it actually WORKS!!! I'm not hyping it up, this keyboard does work and it makes typing looks cool! Arrived in a very small box, you never know what to expect considering its "big" functionality. It's actually very small in size, measuring about 3" x 1.5" x 0.75" and weighting around 50g. It comes with usb to mini-usb charging cable and a detailed English manual. The device itself has on/off switch and mini-usb connector on the back, and a laser projector and scanner windows on the front. You turn the power on, search and pair it up from your phone, and you are all set. Now, here is one negative I found - once you power down this keyboard and turn it back on, you will have to pair it up again since for some reason it doesn't remember the connection. It is a bit annoying, but honestly - not a show stopper because a benefit of using this keyboard outweighs this inconvenience.
Once it paired up, you have to be sure this keyboard projector is standing upright and you have a surface where you can see the laser projected keys. Since I always take my review pictures in one designated area on a granite counter top kitchen surface (where I get the best light), I used a piece of paper for a better contrast so there is no reflection when I'm taking pictures. But it also worked well on a lot of different surfaces I tried, even glass top of our kitchen table. The brightness of the keyboard could be adjusted to raise it up or to dim it down. Also, by default you have an audible beep alert to notify you that a letter was "pressed". That audible alert could be disabled as well for a quiet tapping. I was actually very please with included instructions since they go over all these details. Also, when you visit product page in the link I provided at the beginning of the review, they have a video tutorial how to setup and to use this keyboard.
So how was the typing? It takes a little bit of practice to get used to tapping on the surface instead of pushing the actual physical keys, but I got used to it very quickly. It's no different than touch screen use with your phone or tablet. The keys are spaced with plenty of room which makes it comfortable to type. You get a familiar QWERTY key layout with dedicate row of numbers and punctuation at the top (had to get used to that while looking at my period and comma). Another great thing, something a lot of you will appreciate, as I was typing on my Note 2 using this virtual laser keyboard - there was NO on-screen keyboard cluttering the space and leaving the whole screen open so I can see what I'm typing. With most of the BT keyboard I tested in the past, you always get pop-up on-screen keyboard which covers most of your screen. Here, it wasn't a problem. Perhaps it was part of the latest Android 4.4.2 update I got on my phone since I used bt keyboard in the past with pre 4.4 versions, but either way - I found it to be very useful.
Overall, this is a TRUE Super Geek gadget!!! Is this a must have accessory? I wouldn't necessary say so because you need to have a flat surface with some extra space to use it. But at the discounted price with a current coupon for under $50, it's one heck of a value that actually WORKS and LOOKS super cool!!! My only negative comment is that you will have to pair it manually every time you turn it on, but it's a small price to pay for a cool factor of virtually projected keyboard keys!
Here are the pictures.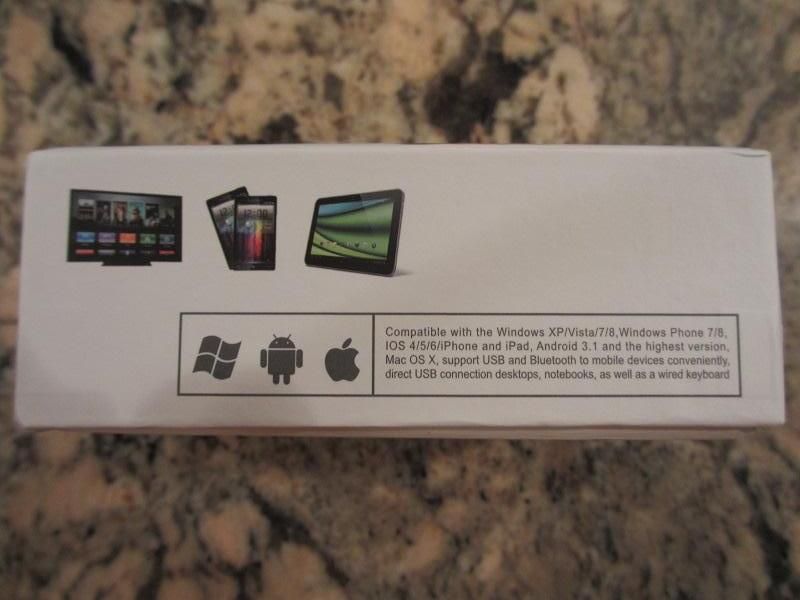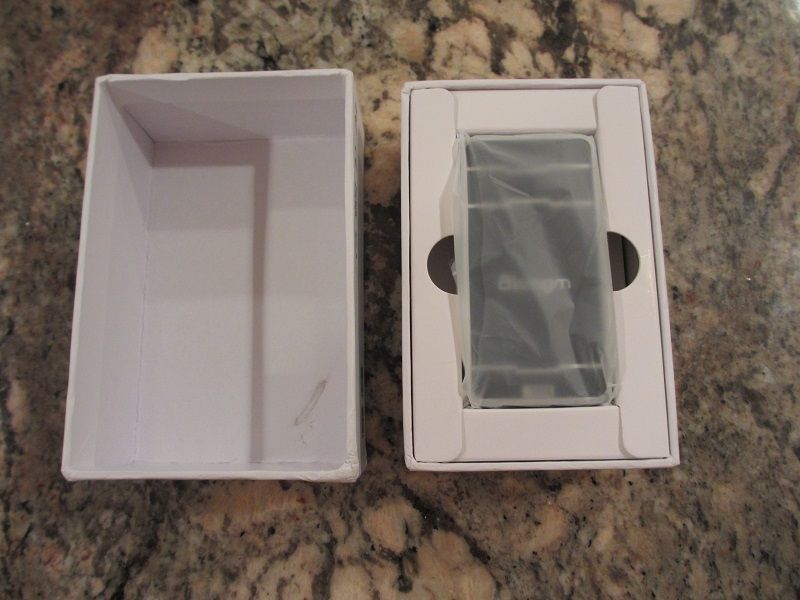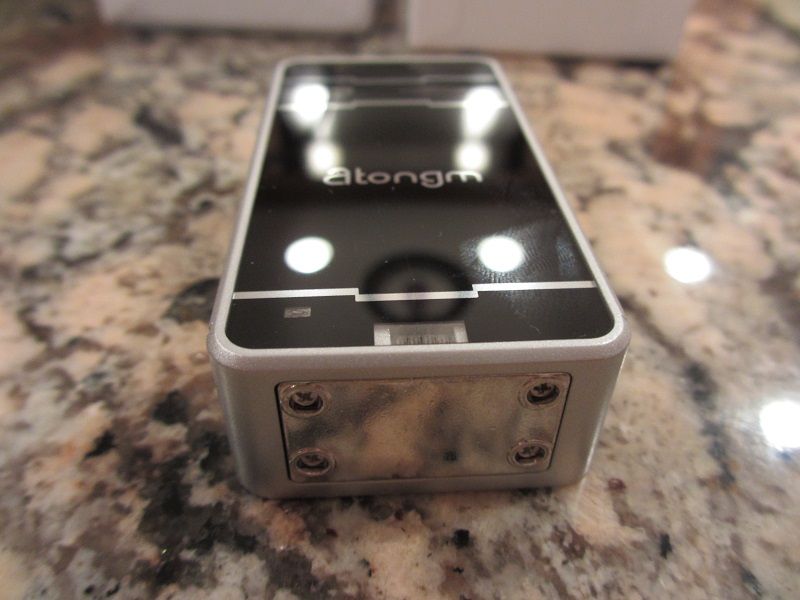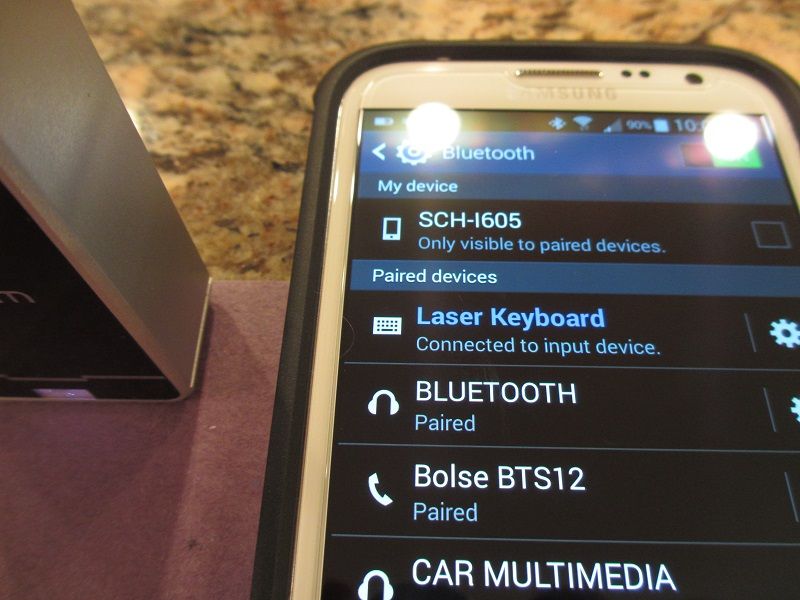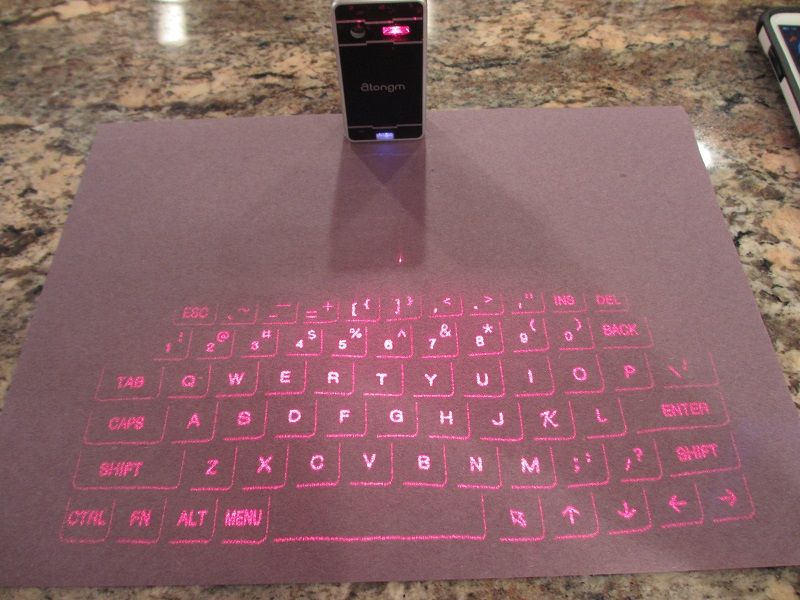 Last edited by vectron; 4th September 2014 at
04:14 AM
.