Athens, Alabama
709 posts
Join Date:
Joined:
Dec 2012
Donate to Me
More
Code:
#include <std_disclaimer.h>
/*
 * Your warranty is now void.
 *
 * I am not responsible for bricked devices, dead SD cards,
 * thermonuclear war, or you getting fired because the alarm app failed. Please
 * do some research if you have any concerns about features included in this ROM
 * before flashing it! YOU are choosing to make these modifications, and if
 * you point the finger at me for messing up your device, I will laugh at you.
 */
CyanFox is a free, community built distribution of Android 4.4.2 kitkat which greatly extends the capabilities of your phone and to increase performance and reliability over stock Android for your device.
Cyan Fox is a light-weight Android 4.4.2 custom ROM, which is based on AOSP/Android (4.4.2) and CyanogenMod (11) source bases.
For an up-to date working/not working list, bug tracker, useful guides & FAQ, visit our website:
http://www.cyanfox-rom.com/
We have received the blessings from the Gods above and have been made Official. So as always happy flashing.
Important Note: With new file 24FEB Gapps are NO LONGER INCLUDED. Only flash GApps included at the end of this post or you will have setup fc. GAPPS ARE NO LONGER INCLUDED ONLY FLASH GAPPS INCLUDED AT END OF POST. I HAVE NOW SAID THIS TWICE SO I WILL NOT LISTEN TO BUG REPORTS DUE TO NOT READING."
Screenshots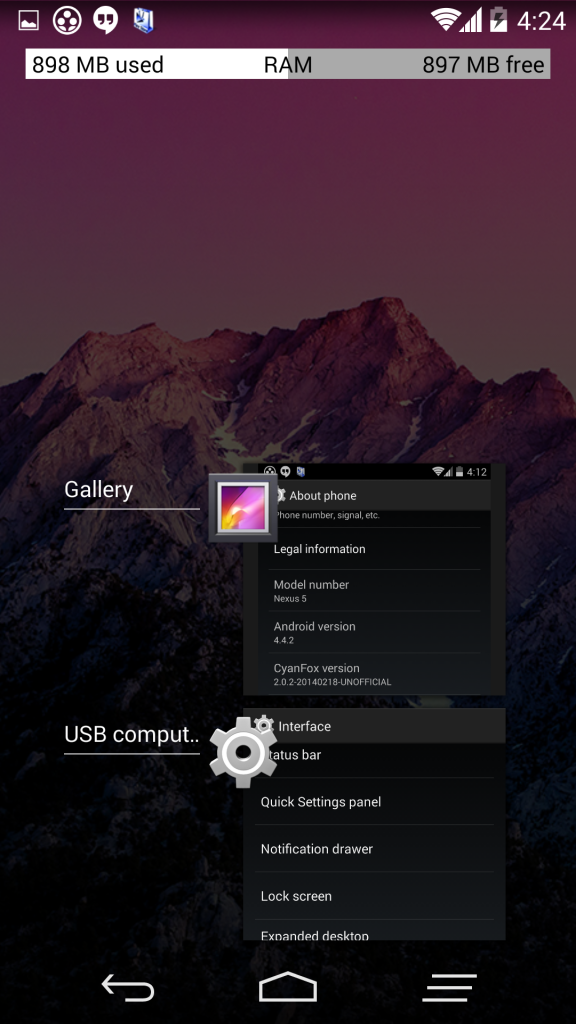 Download Link
Newest Download Is CyanFox-2.0.2-20140224-NIGHTLY-hammerhead
http://www.androidfilehost.com/?w=files&flid=12228
If you want to have the full GApps package I have uploaded a set without the SetupWizard.apk file in it. If you must have a full GApps package use this one or if you come crying to me about how "OH MY GAWD I CAN"T GET PAST THE SETUP" I will laugh at you
http://fs1.androidfilesharing.com/3ad401d7718f753d
https://drive.google.com/file/d/0B2a...it?usp=sharing
Thanks to itmaster85 for his free ROM and file hosting for this project. Google Drive only work's for so much.
Last edited by DREWHAMM974; 27th February 2014 at
03:25 AM
.