Phoenix
310 posts
Join Date:
Joined:
Aug 2013
Donate to Me
More
Use at your own risk
These will all work for any device with the 1080x1920 screen size
first off
Thanks
to
Boot Animation Factory
and thanks to @
enricocid
and his
Thread Here
also this thread will help you port these to your screen size if different
also thanks to about 15 YouTube vid tuts for the Photoshop help on basic animation lol
Version 1 bootanimantion.zip and bootanimantion_faster.zip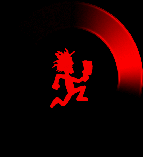 <Version 1a .....bootanimation_v1a.zip
<Version 1 Girl...bootanimation_v1girl.zip
<Version 2 Girl....bootanimation_v2girl.zip
<Version 1 Hatchet Andy ...bootanimation_juggdroid.zip
Version 1 AMB ...bootanimation_amb.zip
Twiztid Added for @
JaylanPHNX
..bootanimation_twiztid.zip
DARK LOTUS... bootanimation_DLv2.zip and v3 is more fresh like night ryder style
Whats up this is my first share let me know how it goes or if you can help this will replace the current boot animation so i suggest you make a backup copy in case anything goes wrong i dont know if the included zips are flashable thats not how i install i use a app to move the zip and fix permission installed using Rom Toolbox Pro With ROM Toolbox Pro, it's a breeze to install i think u can use free to do it too
but another way is ::
Download the file you want
Use root explorer and navigate to system/media
There should be a bootanimation.zip file there...all you need to do is mount rw and replace that file with the one you downloaded.
Set permissions to rw-r-r
Reboot and enjoy
Use at your own risk. This is not a flashable zip.
Im Working for
"Thanks"
so hit that Button to show your Appreciation
Last edited by trevor.bman; 11th March 2014 at
11:19 PM
.