Hi,
I compiled this ROM for fun on Amazon EC2 cloud and decide to share my copy among my friends.
Then they give me suggestion to share it here.
I did not add anything, except I patched the MSM kernel as to surpass the error problem.
Note that this is not ROM cooking, instead, it was painstakingly ROM compile.. :laugh:
(means my kernel toying experience does help me in compiling this ROM from source)
here goes:
Version 8
DOWNLOAD
Version 7
DOWNLOAD
Version 6
DOWNLOAD
Version 5
DOWNLOAD
Version 4 (16 Jan 2014)
download gdrive
Version 3 (15 Jan 2014)
download
download from gdrive
Version 2 (14 Jan 2014)
download here
download from gdrive
Version 1
download
download from gdrive
Thanks.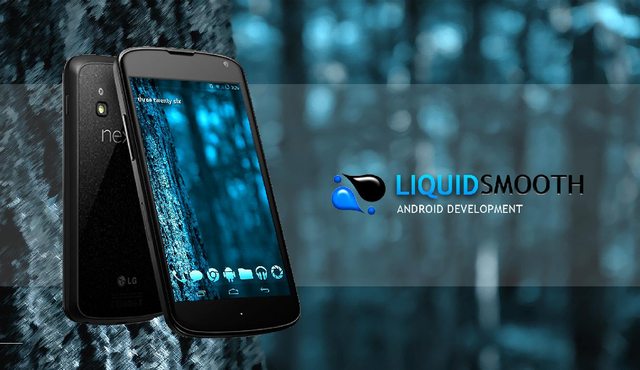 (pix from http://droidhorizon.com/liquid-smooth-rom-mako-nexus4/ )
My friend will help me later in updating the nightlies as I am expecting my second child anytime now
NOTE:
IF YOU STUCKED WITH GOOGLE LOGO UPON BOOTING, GO BACK TO RECOVERY AND REFLASH ANY CM BASED KERNEL.. THANKS!

this is the source from the official dev:
https://github.com/LiquidSmooth/
their website:
http://liquidsmooth.net/
any error or wishlist tell them here:
https://plus.google.com/communities/...80298315341829
check MAKO if it's already in the BETA"n"... was in BETA1 but not in BETA2 and BETA3:
http://www.drdevs.com/devs/teamliquid/official/
XDA:DevDB Information
[Unofficial] Liquid Smooth ROM 3.0/KOT49H/KitKat 4.4.2 for Mako, a ROM for the Google Nexus 4
Contributors
mnajem
Based On:
CM
Version Information
Status:
Testing
Created
2014-01-11
Last Updated
2014-01-25
Last edited by mnajem; 19th January 2014 at
06:50 AM
.