Bronx
168 posts
Join Date:
Joined:
May 2008
More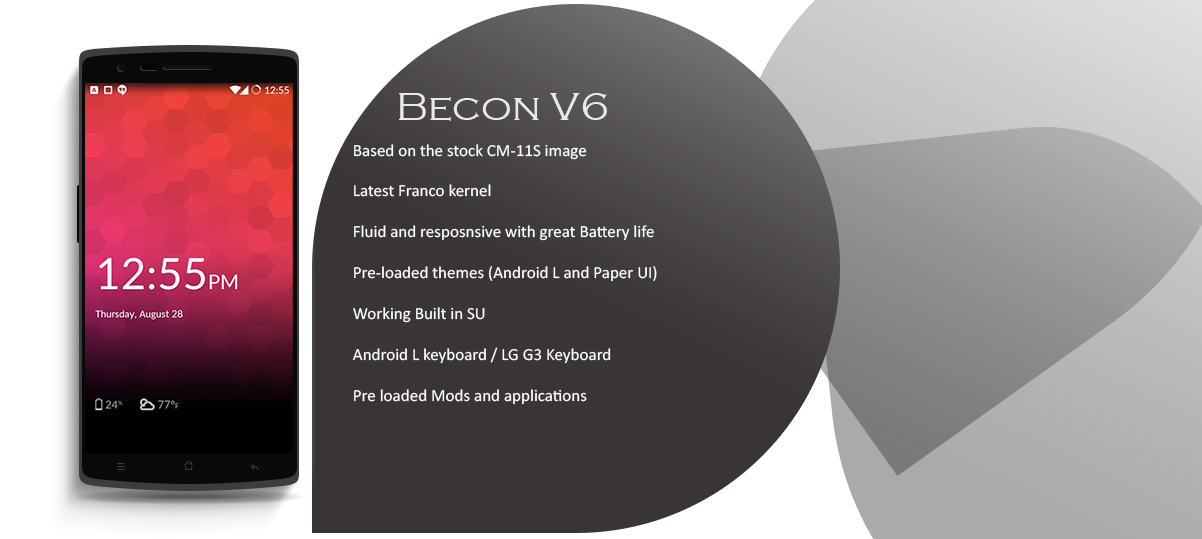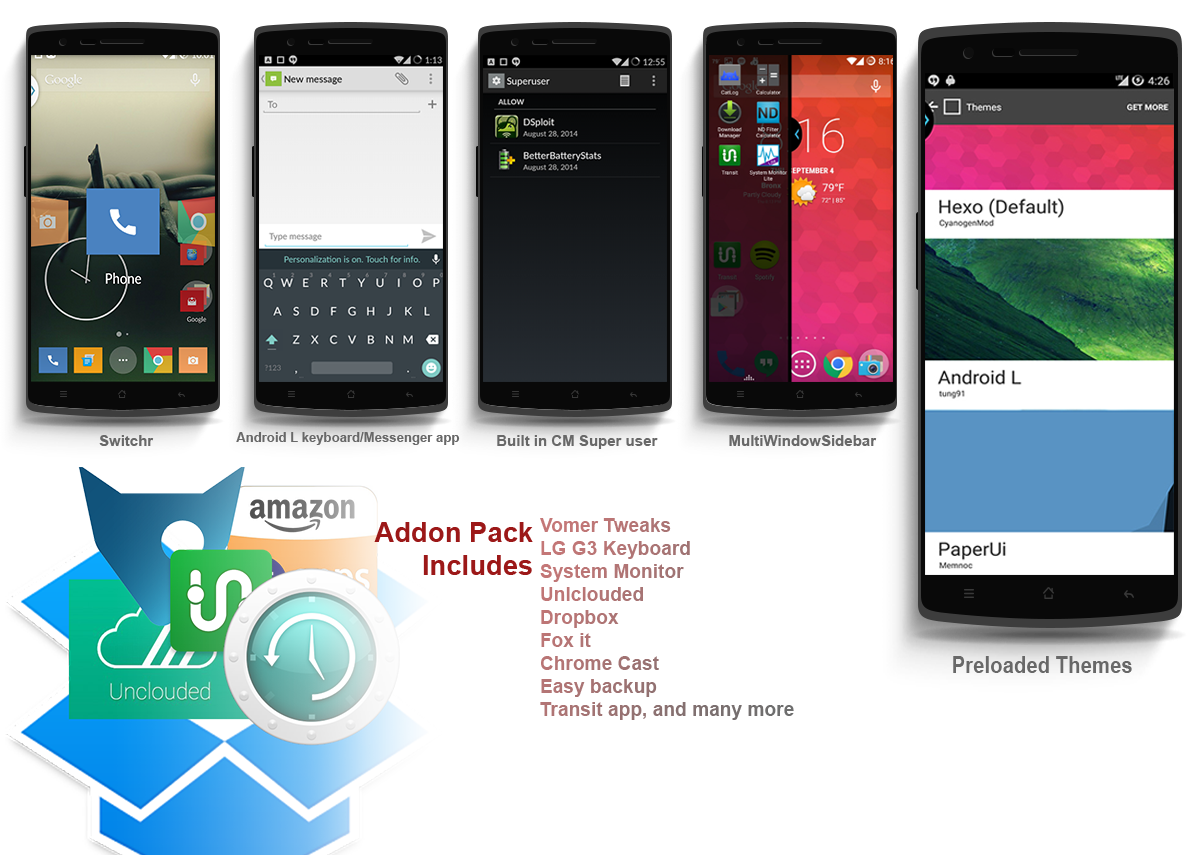 Current Release - V 4.2 44S OTA -11/18/2014
This V4.2 44S OTA update package will update the v3.8_38R to the latest maintenance CM11S update
preloaded applications were moved to a new package, so i can maintain it separately

Note :
You can flash on top of stock CM11S roms, If you are coming from AOSP roms please perform a full wipe
I created this for my personal use, i will be adding more Tweaks and mods. I'm using this on my Personal device and It is very stable. My aim is to keep the default look and feel close to stock CM11S as much as possible while improving the experience and give you the option of adding/enabling the customizations as you see fit[/B]
let me know if you have any suggestions for apps to include.
If you have a request please let me know i will add it to the ROM if possible.
Change log
V1.0 - initial release
V2.0
V3.0
V4.2
(+) 44S maintenance update
(+) Updated to Franco Kernel R33
(+) Host file updated with the latest (MoaAB)
(Note) Applications will be installed to /Data/apps - now you can uninstall the apps from application manager
===================================
Becon V6 Add-on package
[LIST]
[*]
Vomer Tweaks
-
link
[*]
Unclouded
-
link
Unclouded is a tool to help you analyse and clean your cloud storage.
[*]
System Monitor Lite
-
link
[*]
Transit App -
-
link
Very useful free app to get information on Bus, Subway schedules, etc
[*]
Easy Backup & Restore -
-
link
Very useful free app to backup your stuff to cloud services or local storage
many more..................
Gapps Included (Its based off the Stock image)
Latest Radio firmware included
===================================
Requirements
Philz recovery -
http://forum.xda-developers.com/show....php?t=2780894
TWRP -
http://forum.xda-developers.com/show....php?t=2766186
Installation Guide
BACK UP....BACK UP.....BACKUP.....
Wipe Cache
Copy the zip file to the phone and flash via CWM/TWRP or sideload it via adb
You can dirty flash over a
CM11S
stock rom - I had no issues
If you are coming from a ASOP based rom - Full wipe is recommended
Check the 3rd post for more info
===================================
Credits go out to
If i forgot someone, please let me know i will update it.
I have posted this on OPO forums under
malindaratz

Downloads
See below
Last edited by hellfire666; 18th November 2014 at
02:31 PM
. Reason: New release