What is the best theme for N8000 stock rom?
---
I have N8000 4.1.2 Build CMF1 with root and CWM recovery
I used to use Kalagas theme (loved his system icons)
http://forum.xda-developers.com/show....php?t=2111691
but after upgrading to Build CMF1 the 1% battery mod is not working and caused me troubles.
Most of theme found here needs deodexed rom, mine is stock (odexed)
What do u recommend and working with my build CMF1?
I need a theme for stock rom and system icons are preferably if the system icons are changed as kalagas theme (pic attached) and of course the 1% battery mod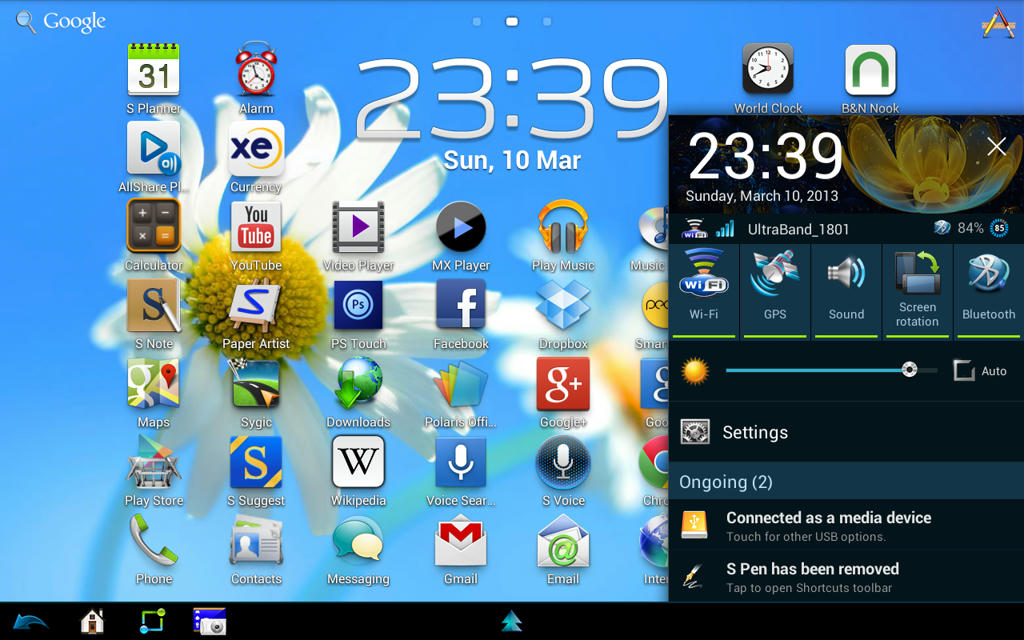 Note 3 N9005 4G
Jelly Bean 4.3
Root: URDLV
AB: N9005XXUDMJ7
CP: N9005XXUDMJ7
CSC: N9005OJVDMJ4
Alcatel, Motorola, Nokia, Acer e400, HTC HD2, HTC Sensation, Samsung Note N7000, Samsung Note N8000
My Work
{Theme}{4.4.2}{4.3} The Best Theme Ever 4 Note 3 By SiR M V2
{Theme}{4.3} The Best Theme Ever For S4 By SiR M V1