how to soff en HTC one S 3.14.531.17RD
---
Hi This is my third Post in XDA.
is my tutorial for those like me that had many problem and read enough tutorials all a failure to make the htc one s S4 s-Off and more with this version
3.14.531. 17RD
I did with Moonshine guarantee them that if they do such as this will have successes I hope to serve you very helpful!
I take
NO responsibility
of anything is of my authorship I did under my results, if they do the steps well will have no problems.
To begin!
This is my mobile and this is the requirement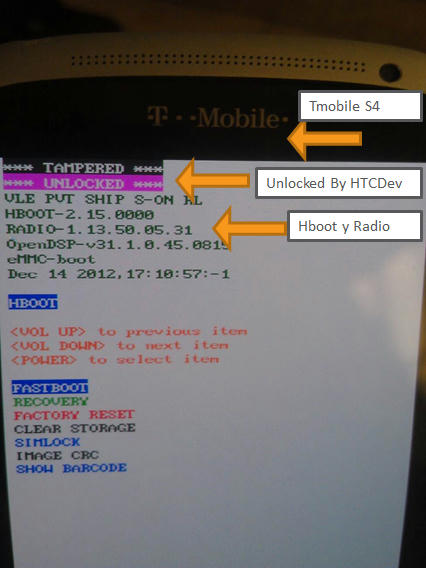 Note before you start:
first I had this version
3.14.531.17RD
lower this version
3.14.531.11
As:
Download this official RUU from here
http://www.androidruu.com/getdownloa...gned_ICS_2.exe
Then I closed the bootloader (bootloader) wrote:
fastboot oem lock
then right click on my downloaded RUU run as administrator I followed the step and ready.
But first of all: this was my mistake, I had installed htc sync uninstall you make the process of with moonshine and runrunner soff again and again and always the same problem, look
Moonshine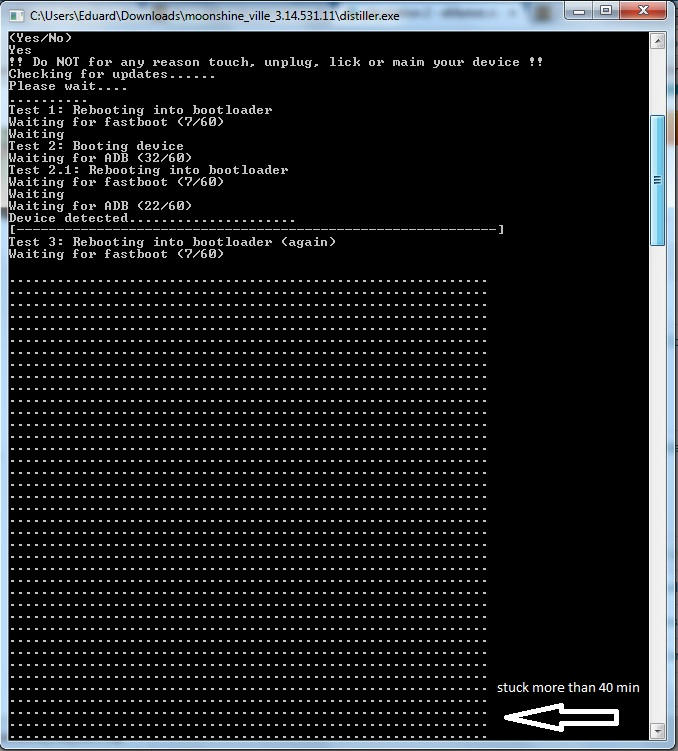 Runrunner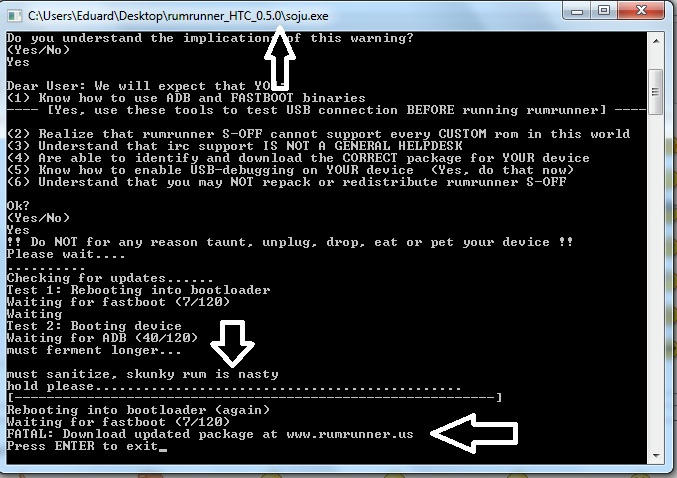 As you can see in the pictures above were more 40 min and nothing just bla bla bla as runrunner left me this error, knowing I had that first make the soff to superCID the problem was the HTC sync no matter if uninstall you the is waste that was my mistake until I decided to format my pc from scratch.
VERY IMPORTANT
If you have
not installed the HTC SYNC manager
pass to
step 2
Step 1:
Download and install
Your Uninstaller! Pro 7.5.2013.02 DC 13.11.2013
from here
http://www.vdownload.us/programs/186...-13112013.html
Delete Full
HTC SYNC Manager
Step 2:
install SDK from here (If you have it installed just upgrade to most recent)
http://developer.android.com/sdk/index.html#download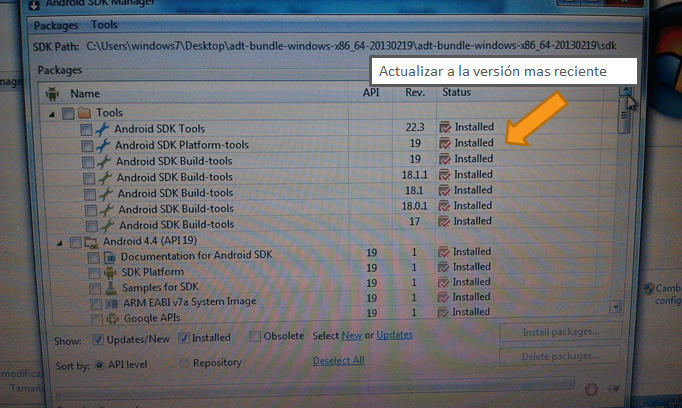 Step 3:
install Java from here (If you already have it installed, go to
step 5
)
http://java.com/es/
Step 4:
install only the driver for HTC (
NOT HTC SYNC
) from here (be sure to have it)
http://forum.xda-developers.com/show....php?t=2217396
Step 5:
Once updated SDk enters:
sdk/platform-tools: /
opened my window command with shift + right click and wrote:
fastboot getvar all
then the enter key, so they can see the info of my HTC One s tmobile S4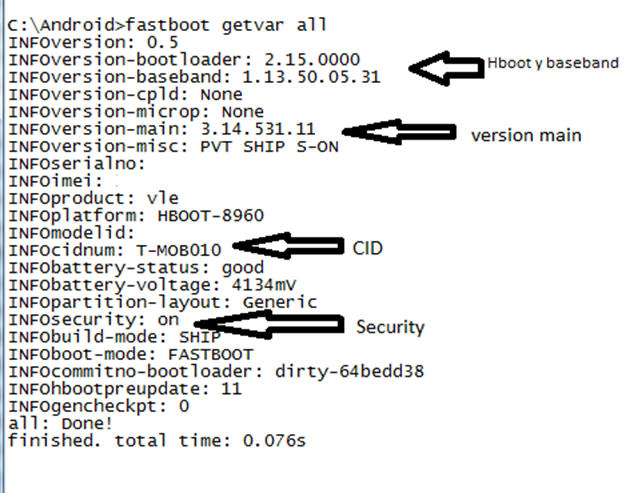 Step 6:
Download Moonshine from here
http://moonshine.io/
(the file name is
moonshine_ville_3.14.531.11.zip-20.0mb
) is for the main of your mobile version
3.14.531.11
once downloaded extracted it copied the 5 files as shown in the picture into the folder:
sdk/platform-tools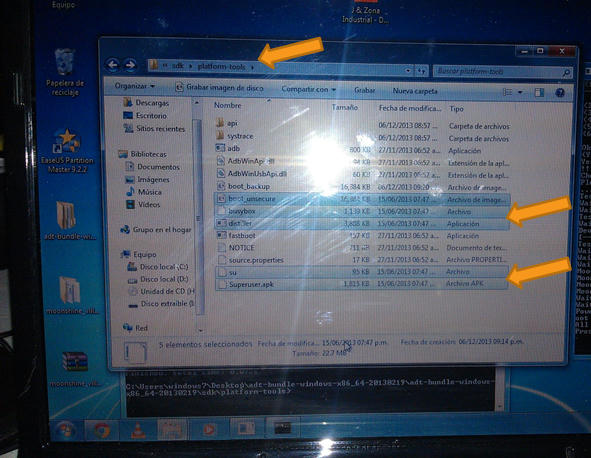 Step 7:
in the mobile remove the selection of Fast boot, enable USB debugging, and remove the safety (Nothing pattern, PIN).
Step 8:
connect the cable in the mobile USB make sure this synchronized, write
adb devices
if shown the serious beginning with HT... Already this synchronized
Step 9:
double click on the executable distiller.exe let you see in the photo, this process has a duration close 5 minutes and restarts from 4 to 5 times, wait until you finish see photo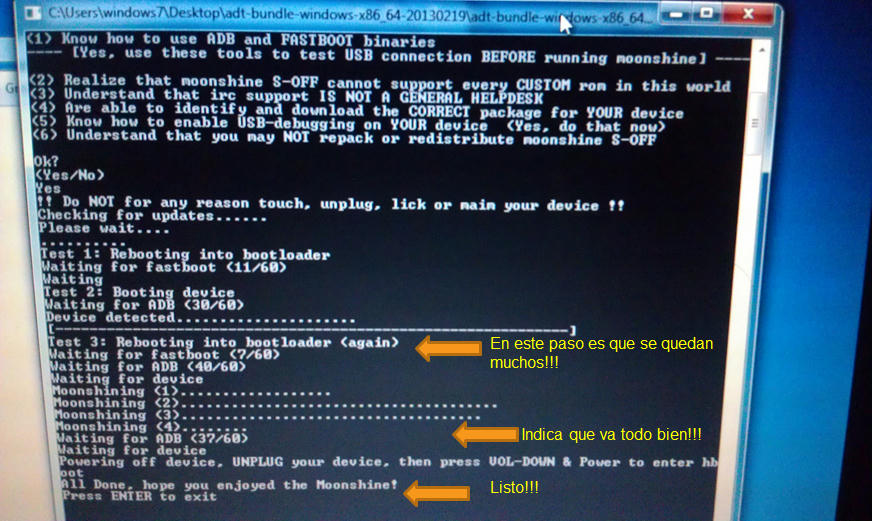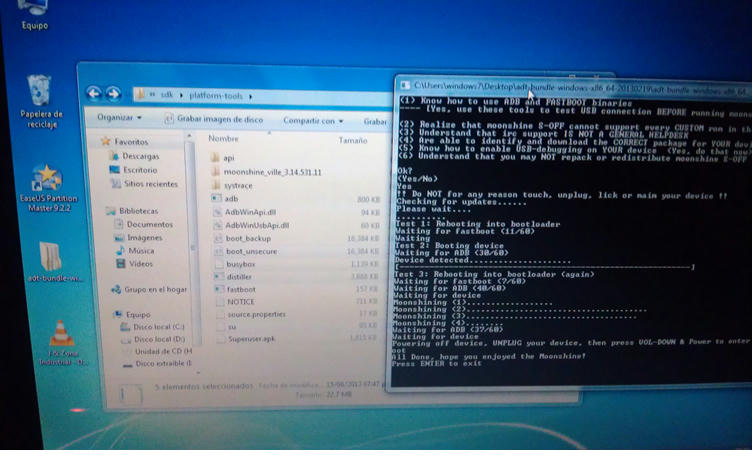 I did this with the stock recovery, nothing TWRP or CWM see photo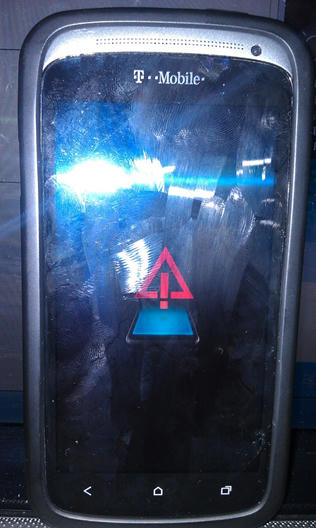 Once finished restart several times this is the result!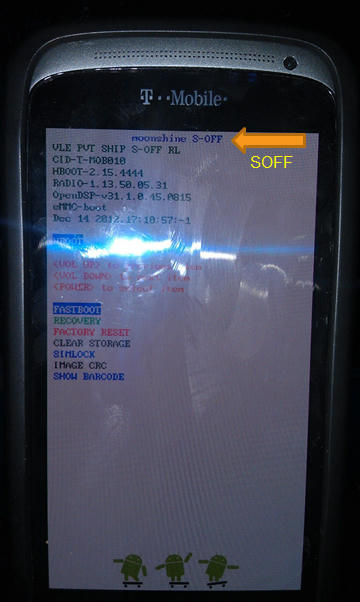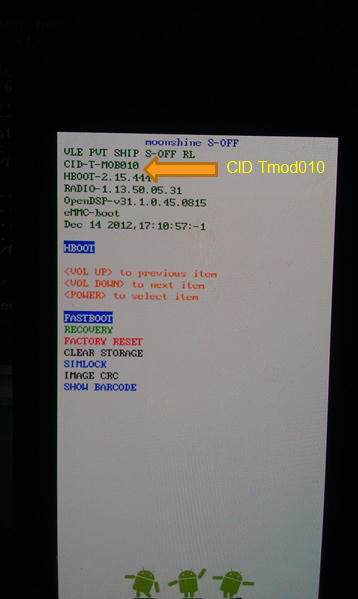 Step 10:
super cid already applied from here
http://forum.xda-developers.com/show...1#post26516911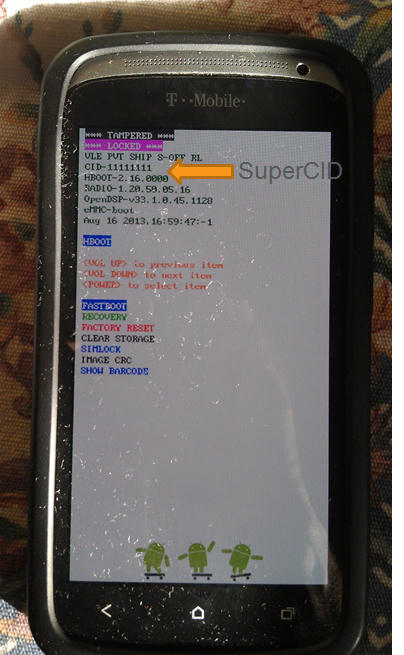 This is all! I have my
sense 5
installed Rom from here
http://forum.xda-developers.com/show....php?t=2445392
and here is the
sense 5
on my tmobile S4 see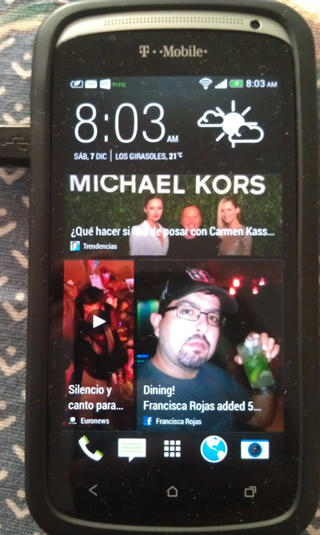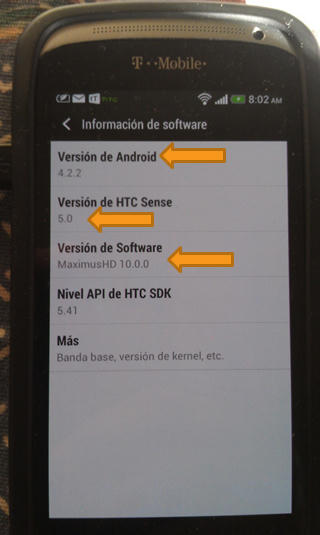 Another ROM with
SENSE 5
download from here
http://forum.xda-developers.com/show....php?t=2524717
Comment and leave points I hope that this will serve you! that will save many time effort and sacrifice, next up.
Sorry for my bad English