[ROM][PORT][CM7][OTA] UltraBeam GB | Revolutionary V1.6 | UBStyled (18/02/2014) <---
---
I proudly present to you my UltraBeam GB Revolutionary, brought to you By XDA Senior Member @Stone. Cold and Ported over to the HTC Legend by Alpha_Tester@1995
A huge thanks to Mazer.One for his amazing banners


UltraBeam GB, here to give your Legend the most amazing Experience!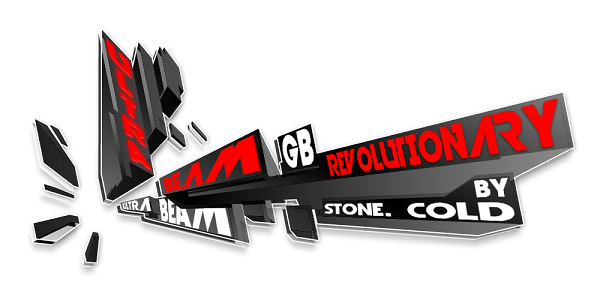 DISCLAIMER:
/*
* Your warranty is now void.
* I am not responsible for bricked devices, dead SD cards,
* thermonuclear war, or you getting fired because the alarm app failed. Please
* before flashing it! YOU are choosing to make these modifications, and if
* you point the finger at me for messing up your device, I will laugh at you.
*/
Check 1st Post in OP! Check 3rd Post for 'Downloads' Check 4th Post for Themes
Visit the UltraBeam GB site ----->Take me there<------
Porter's Note:
This rom is a port of the Orginial UltraBeam GB Revolutionary by the awesome @
Stone. Cold
......... im just a noob who wanted his HTC legend to have this amazing rom too. I ported this rom over because after using @
zeubea
's amazing ports (u shuld srsly check out his work) i still thought that the more safer community need a more stable smooth and fast rom which was up to date and still being worked upon...... so here u guyz go!! Ps. all credits to Stone. Cold for his work on making this rom and the people whose work contributed to his rom. So go to the original Wildfire S Rom page
HERE!
and thank him for his work!
Pss. READ THIS FIRST!!!!!!! ITS IMPORTANT!!!!
Due to me being completely new to all this porting and ROM making and maintaining...... a few bugs did appear during the port so i thought i'd mention em here!!!!
1. The integrated FLY-ON-MOD from the port rom doesn't work, but u can still flash it from
HERE!!!! THE ORIGINAL THREAD!!
2. The integrated CronMod Int2ext+ also didn't port over........but..... u can still flash one from recovery and it'll work like a charm!!!!!!!!!! u can find CronMod Int2ext of ur choice
HERE!!!!!!
3. Android Terminal Emulator sometimes wont work right after installing the rom. Just Go to the playstore .... update the app and it should run sweet and smooth now.
UltraBeam GB
This is UltraBeam GB (2.3.7) It's based on Cyanogenmod 7.2 (Nightlies) This ROM is here to give your Legend the most yet amazing experience like no other, UltraBeam GB has a lot to offer just 'one' user, and to everyone who uses UltraBeam, there are also other devices running UltraBeam GB, check below for the listed devices?
Here are the listed devices below!
HTC Buzz: Wildfire -----> Visit <-----
HTC Wildfire S Marvel -----> Visit <------
HTC Legend [Here]
Samsung Galaxy Young Totoro -----> Visit <-----
Samsung Galaxy Ace Cooper ----> Visit <----
LG Optimus P350 -----> Visit <-----
Features on UltraBeam GB
Based on CM7.2 Nightlies
Play Store 4.3.11
Very fast and Buttery smooth
Custom ROM theme-able
Multitasking ROM, for great use
Viper4Android for better music quality
Holo Launcher 2.1.1
Latest busybox
Latest SU binary 3.1.1
Voice Search, very compatible
QuickPic, replaced Gallery
Init.d tweaks

UPDATED REVOLUTIONARY V1.6 --NEW--
- New SystemUI with No 'Clock' expandable view has Clock on top
- New Viper4Android, for better music quality
- New Init.d tweaks, for better performance
- Clock 'app' has been modded, new Indicators
- OTA app included in System
- Holo Launcher modded, with new Icons
- Updated apps, such as SU etc...
- Gallery has been replaced with QuickPic
- Settings [.apk] has been modded, and updated!
- CM settings modded
- Voice search 100% Compatible in System and for device
- Custom themes flashable --Coming Soon--
- ROM has been slimmed down even more, to save space
- Updated Updater-Script
- Updated UltraBeam GB Revolutionary V1.6
- UltraFast Like UltraBeam
- REVOLUTIONARY V1.6

UltraBeam GB is here to give your Legend the most amazing experience

Credits & Massive thanks to
Mobint for Holo Launcher
Zhuhang for his awesome modViper4Android
Cyanogemod for Base ROM and ROM sources
Slaid480 for his awesome
Fly On Mod, and Init.d tweaks
WasimK32 for his 'Ported' JellyBread sources
Pator57 for giving ideas, and helping me 'Mod' the ROM
for previous builds
Croniccorey for his Int2ext+ Integrated in System Init.d tweaks
M3nti0n for his OTA app, to receive updates for UB
Mazer.One for his amazing banners

XDA for allowing me to post my Custom ROM 'UltraBeam GB' and for hosting
================================================== ================================================== ==
Click the button underneath to view the Full Changelog?
================================================== ================================================== =
================================================== ================================================== ==
How to Install UltraBeam GB [Revolutionary V1.6] --READ--
================================================== ================================================== ==
UltraBeam GB Banners By Mazer.One
================================================== ================================================== ==