1440x1280 Homescreen Wallpaper
---
1440x1280
Wallpaper is the size of LG G2
Home screen
Scrolling Wallpaper.
1080x1920 is the lock screen resolution.
I just did a Bing search using only the resolution numbers, turned out good for me.
" 1440x1280 "
If you have others or links to them you could share that nice info here
Happy Easter - Sphere Theme , GO/Apex/Nova - icon set by SINJIYO in play store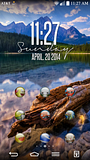 please reply to post, Thank You Have a Nice Day.
Attached is a nice one I found in a wallpaper pack.
AT&T
Note II - Jedi X
LG G2 - Rooted - Stock Kit Kat