New Delhi
65 posts
Join Date:
Joined:
Jun 2009
Donate to Me
More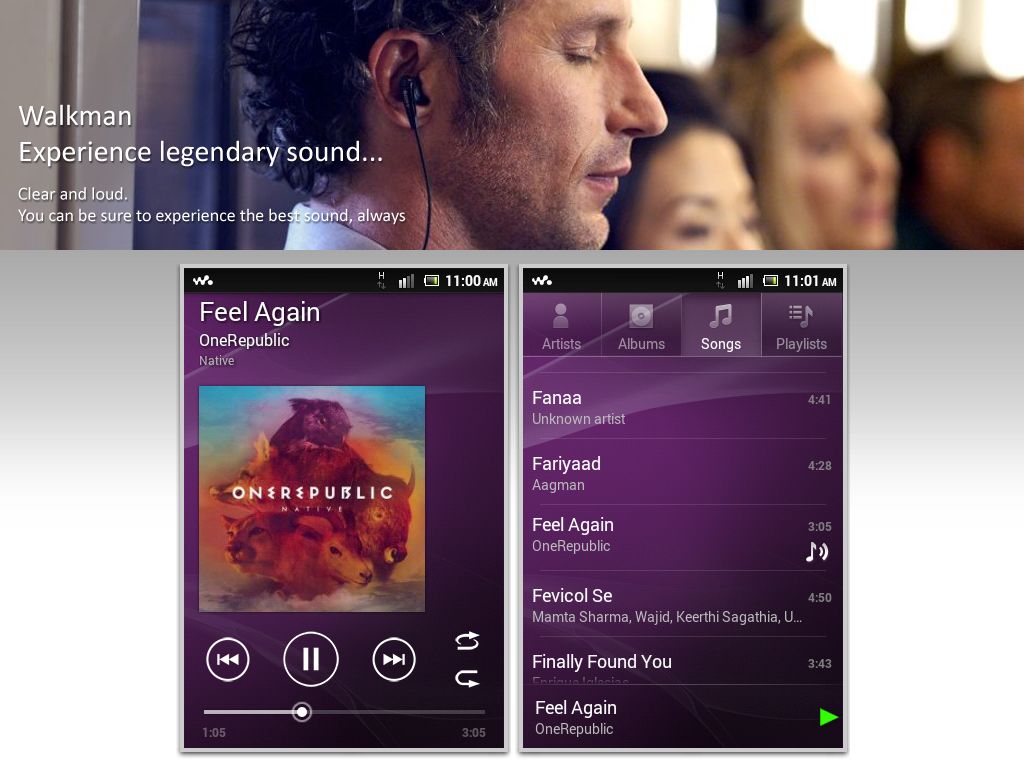 Android 2.3.7 Music App with Walkman 8.3.A.0.5 UI
Fast and light with stunning UI
For single sim mdpi devices only
Installation:
- Remove any previous Music.apk
- Push Music.apk into system/app
# I am not responsible for any kind of damage caused to your device by using the supplied file. Use at you own risk.
# If you like my work, please make a donation.