131 posts
Join Date:
Joined:
Nov 2013
More
Hi, could someone help me who knows how to mod?
I'm trying to change the text in pop-up window when battery gets low.
My problem is, the texts are different for what I am looking for. I already tried changing it but it didn't work..
Here it is..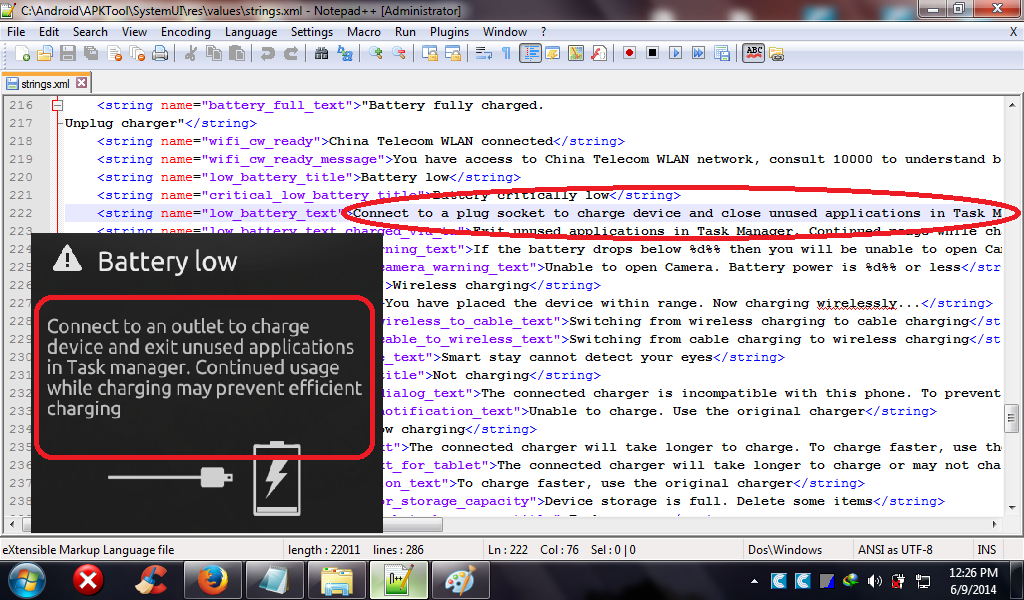 Thanks