smelly manchester, uk
60 posts
Join Date:
Joined:
May 2010
More
hey guys
well about 7 days ago, after leaving my htc on charge i came back to a buggy lock screen(digitizer) issue! screen seemed like it didn't want to respond
was gutted, after work i decided to twrp recover my system, change kernel etc still didnt work :/ then downloaded a drawing app. to find that a vertical middle section of the screen wasn't responding
as my phone is now out of warranty! it was either to ebay to sell it as faulty or to ebay to source parts lol. so i started hunting around and found this can be a common problem, the ribbon cable for the digitzer(which is located near the head phone port on the pcb can come loose! so next step meant only one thing DISASSEMBLE (gulp)
found this handy tutorial on you tube
https://www.youtube.com/watch?v=90og2HFQUHU
(sorry if its been linked before)
so with a window sucker and a guitar pick i slowing persuaded the back off the device(its fiddly but not too much of a nightmare!
i located all the screws and after fighting the copper heat shielding its now in parts
my issues now though, which if anyone can guide me would be awesome
firstly, i am in the uk(european model) i am unsure what screen i need, is it s sharp or a sony?
secondly there are 2 antenna adhesive tabs located on the reverse on the screen housing, one i assume is for wifi, other is gsm etc
the antenna tab is near the capacitive buttons, this is slightly damaged!
my question, it looks like it has antenna tracks(can i replace with an adhesive without tracks?
i have add some picture(sorry if my terminology is wrong guy)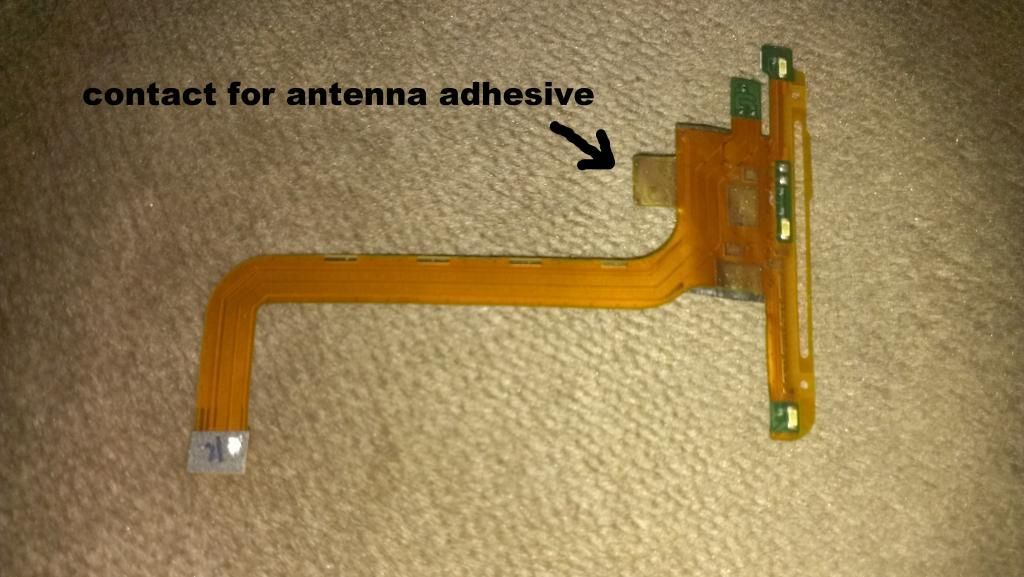 Last edited by bacon165; 24th June 2014 at
03:39 PM
. Reason: add picture wrongly