95210 - St-Gratien
9 posts
Join Date:
Joined:
Apr 2009
More
Light3D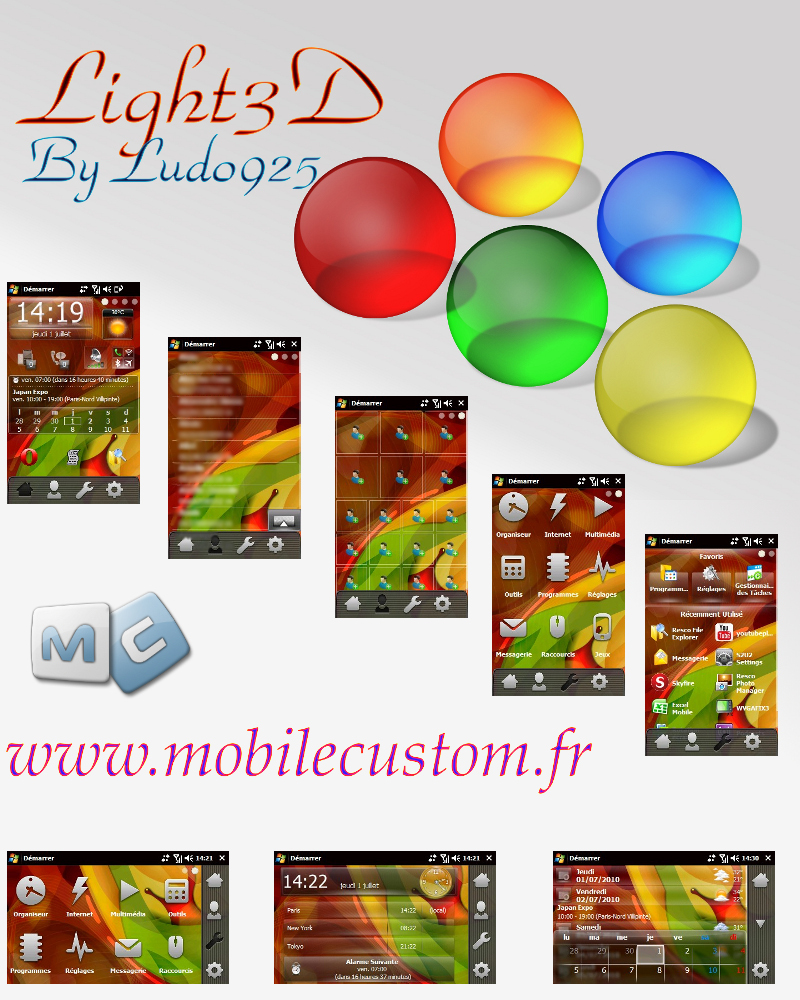 This is ma last theme made in only 5 days for SPB MS 3.5.3 or laster(3.5.4 & 3.5.5)
portrait
&
landscape
Compatible with
WQVGA-QVGA-WVGA-VGA
;
Only for SPB MS3.5.3; MS3.5.4 & MS3.5.5.
Feel free to post any bugs encountered and your advice / requests / comments.
Installation:
- To prevent any display problem later we ask you to completely uninstall SPB Mobile Shell 3 and reinstall
- Install Mortscript 4.2
- Run the installation script
- At the end of the installation click YES and wait time for SPB to restart
Uninstall:
Run the script désinstallation and then removed SPB
Note :
If you go in menu > setting > Spb Mobile Shell there is a now setting :
Page Pro
. With that you can choise how many pro page you want with indicator of page (1 to 9). If you don't want to have a indicator, you need choise 1
If you like what we do =>
DOWNLOAD
Last edited by ludo925; 25th July 2010 at
01:07 PM
.