Review of Anker 25W (5V x 5A) 5-port wall charger w/lots of pics!!!
---
This is a review of Anker 25W, 5V x 5A, 5-port usb wall charger.
http://www.ianker.com/product/71AN25W-W5A
Sometimes you look at the product and think, how come nobody released something like this already? And when it looks so compact and elegant, it adds to the value of it. We all probably got multiple "smart" devices in our home, phones, tablets, wireless speakers and headphones. Each one comes with a dedicate wall charger. Sure, you can use double port wall chargers, even as compact as Anker 3.6A 2-port charger I reviewed before, but beyond 2 ports you don't have too many choices.
This 25W 5-port charger is really compact. We are talking about 3.6" x 2.6" x 1" durable box with 5 full size usb faceplate connectors. With a weight of under 160g its light for traveling, and the AC input cable has it's own velcro strap. The spec is very simple, you get a total of 5A of current combined from all 5 ports. Every port is labeled with a specific designator for either Android or Galax Tab or iPad or iPhone. Since I don't have any iProducts, I don't have test results for it. But from previous experience, Anker always confirmed that if iPad label is present - it will charge latest iPad at full speed. I tested all 5 ports with my Note 2 and it was charging without a problem. As a a matter of fact, i had Note 2 plugged in and verified to be charging at full 2A speed, and had two Nexus 7 tablets charging along (while those are typically 1A each).
Overall its a great device and for $19.99 a great value! I noticed that Amazon says it will be back in stock on September 12th, so I guess there is already demand for it (no surprise). I was able to clean up my desk from multiple wall chargers and power strip just with this one little guy. Also don't forget, all Anker stuff comes with 18-months warranty and support they really stand behind!
Here are the pics.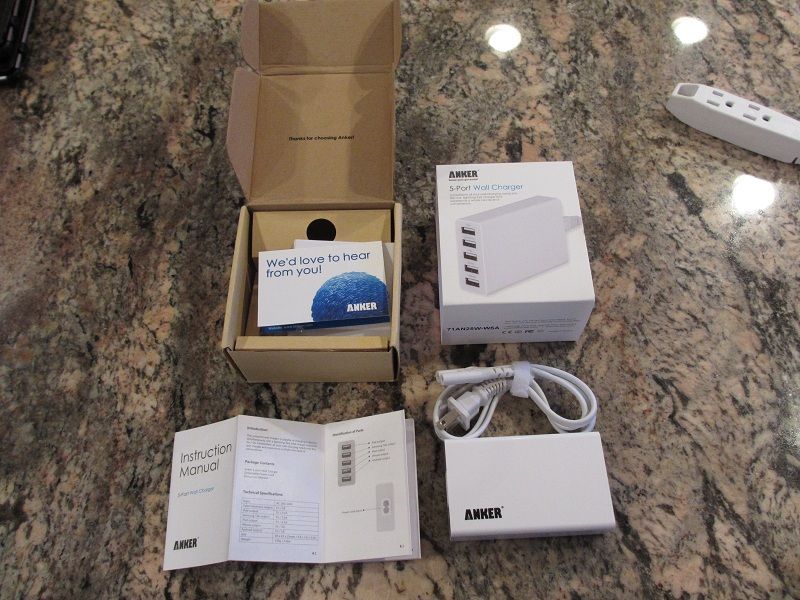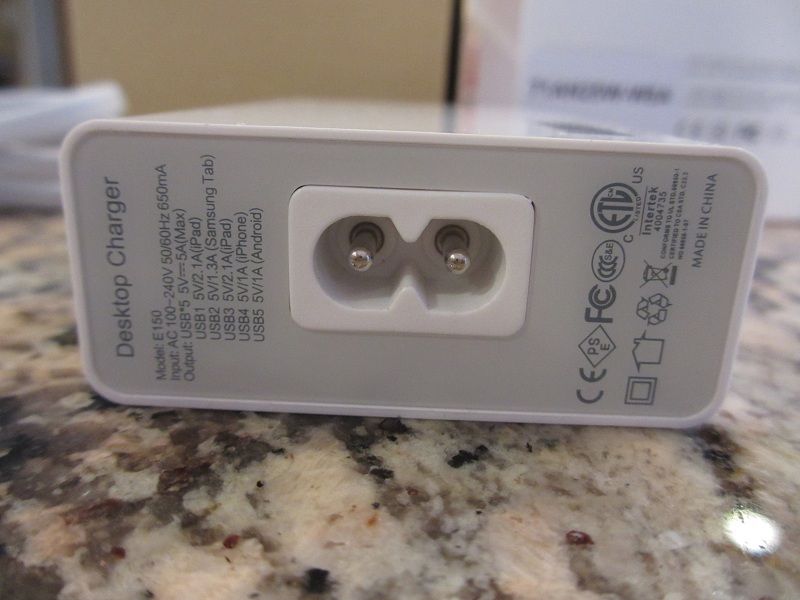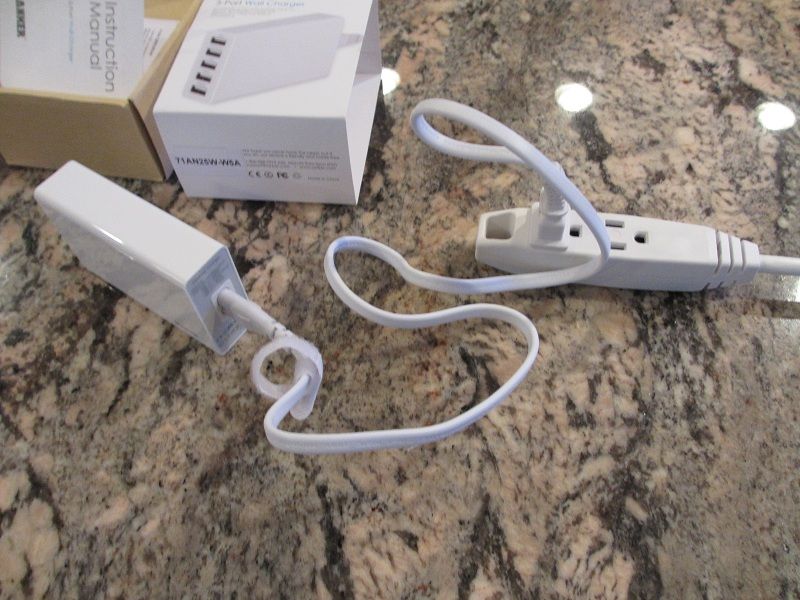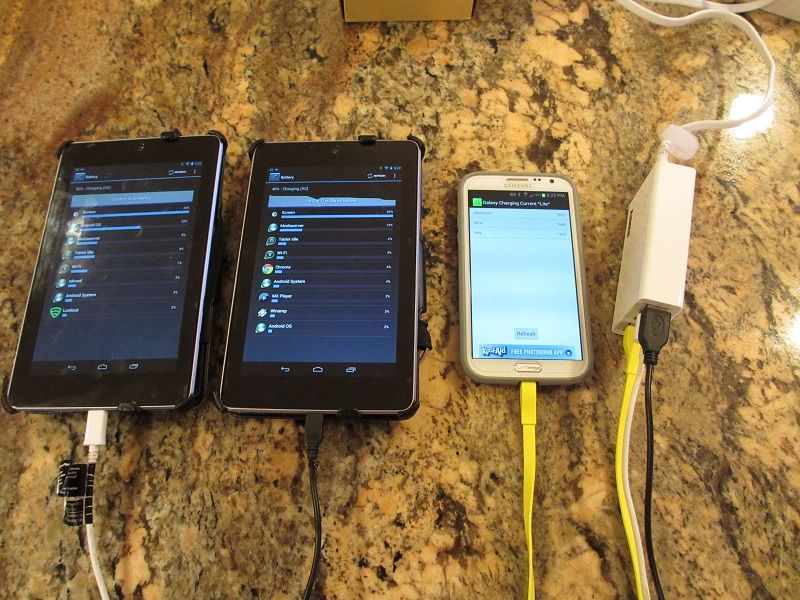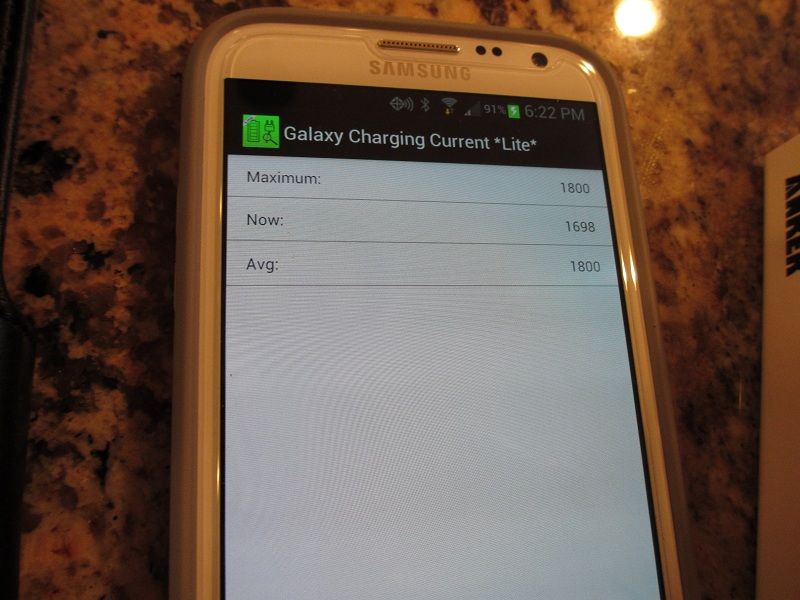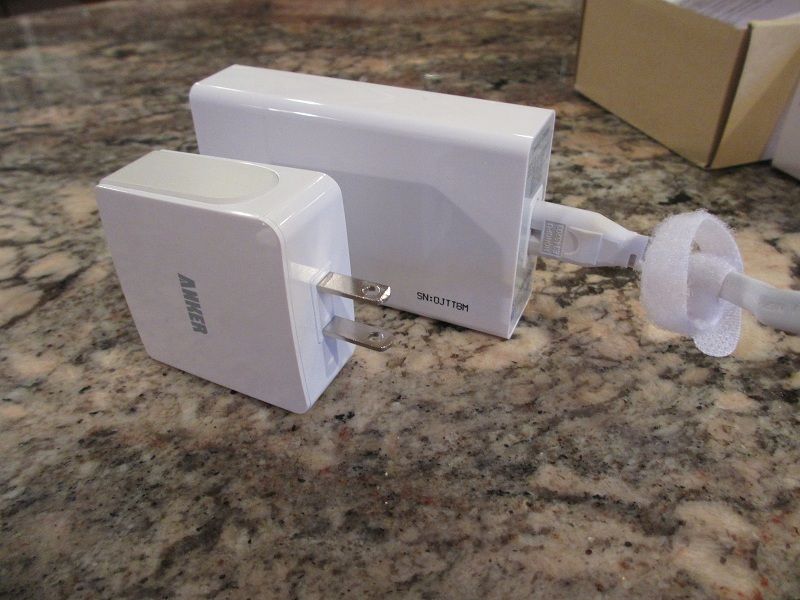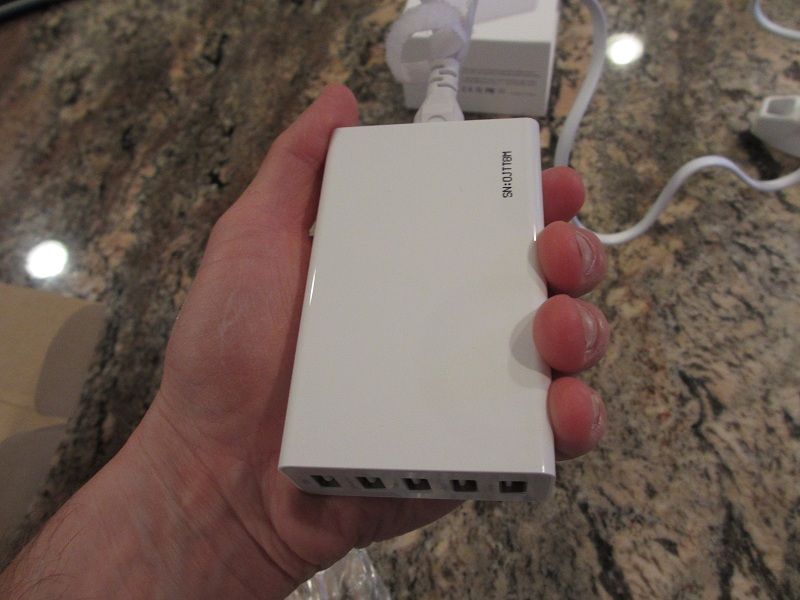 ~~~~~~~~~~~~~~~~~~~~~~~~~~~~~~~~~~~~
If you find my post helpful, please hit Thanks
Complete list of all smartphone and tablet accessory REVIEWS by Vectron -> HERE
~~~~~~~~~~~~~~~~~~~~~~~~~~~~~~~~~~~~