Tutorial Htc Bootloader (Complete With the new ruu)
---
BEFORE beginning the Unlock Bootloader process your product requires that you update the ROM to the version listed in the table below first, then download the RUU next to it to enable the unlocking capability.
NOTE: If you do not find your ROM version in the table below, and your ROM version is newer, then your device does not require the RUU.
To install the RUU, simply follow these instructions:
1. On your phone, enable USB debugging. (From the Home screen, MENU > Settings > Applications > Development > Check USB debugging)
Connect your phone to the computer using the USB cable that came with your phone. Wait a moment for your computer to identify your phone, this may take a few minutes.
2.If your computer cannot find your phone, you may need to install HTC Sync. You can download HTC Sync
http://www.htc.com/www/help/
After your computer has found your phone, double click on the RUU to start the process.
3Follow the on screen instructions to finish flashing the RUU on your phone.
NOTE: If you encounter an error while flashing your phone, it's possible that the connection to your phone was interrupted. Simply exit the program, disconnect your phone and start over.
Fully exit the RUU to ensure there is no conflict of multiple instances of the program running.
Disconnect the USB cable from both the phone and the computer.
After a few moments, reconnect the USB to the computer and phone. See above if your phone or computer cannot find each other.
Run the RUU.
Disclaimer: You may not be able to get further FOTA updates once the RUU was applied to your device.
Ruu:
Htc Eu
http://www.htcdev.com/ruu/PG7610000_...1.3_0210_R.exe
htc Arabic:
http://www.htcdev.com/ruu/PG7610000_...099_0209_R.exe
Step 1
Remove and reinsert the battery then proceed to step 2. For devices without a removable battery, long press the power key then select restart. Hold down the volume down key while restarting to start the device in Bootloader mode.
Step 2
Press Volume Down and Power to start the device into Bootloader mode.
Step 3
Use the Volume buttons to select up or down. Highlight Fastboot and press the Power button.
Step 4
Connect the device to the computer via a usb cable
Step 5
On your computer create a new folder (For Example: C:\Android) where we will be putting the following 3 files in this new folder:
adb.exe
AdbWinApi.dll
fastboot.exe
Note: for Mac OS X and Linux you will only need adb and fastboot.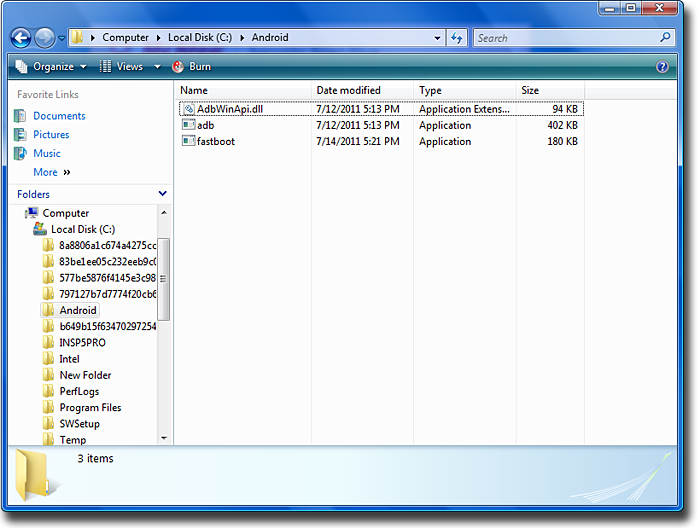 To find these files:
a.
Run the "SDK Manager.exe" which is found in \android-sdk-windows\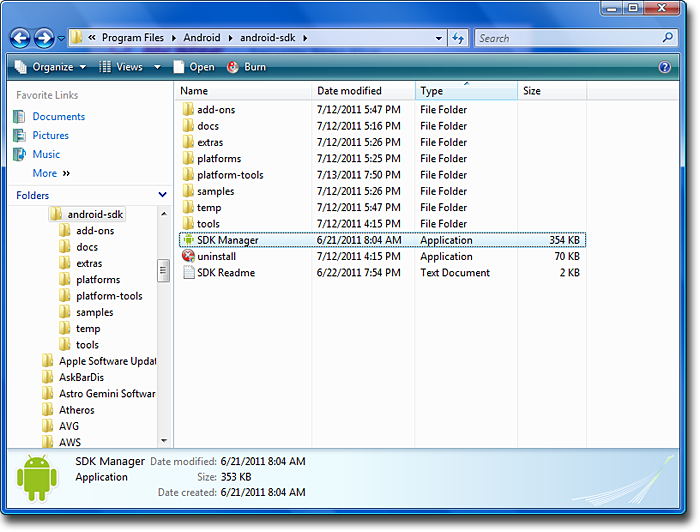 .
Wait about 3 minutes. You will see there are many packages you can update. Please install Android SDK Platform Tools and Android SDK Tools (Please update it if your SDK version is r11).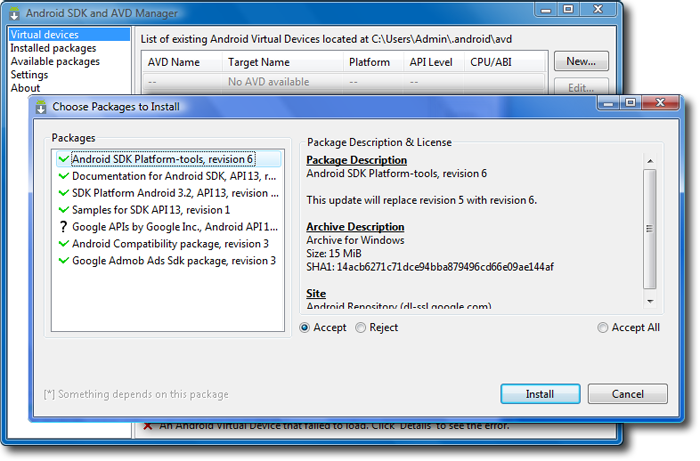 c.
After you have installed this, you will be able to find the files in the following locations.
1.
To find adb.exe, AdbWinApi.dll, look in \android-sdk-windows\platform-tools
2.
To find fastboot.exe look in \android-sdk-windows\tools
Note: fastboot.exe may be unavailable in the latest Windows Android Tools release. You can extract it from a previous release available here: android-sdk_r13-windows.zip
3.
Mac OS X or Linux users can download the fastboot binary using the following links:
https://www.htcdev.com/process/legal_fastboot_mac
Step 6
Open up command prompt. ( Start > Run > Type CMD,). The window that appears is called Command Prompt.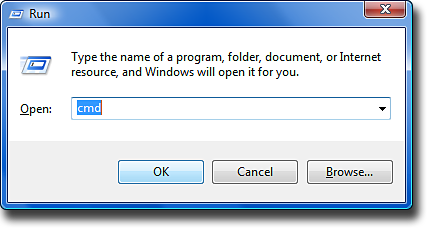 Step 7
Navigate to where you unzipped the ZIP file and go to the folder you just created (For Example: If you created the folder in C:\Android, then you would type in Command Prompt: cd c:\Android).
Step 8
Type in Command Prompt: fastboot oem get_identifier_token.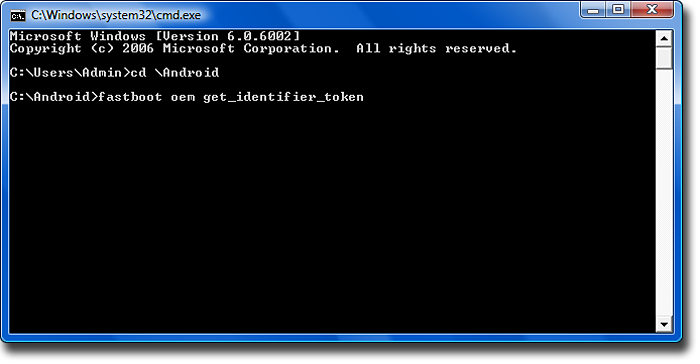 Step 9
You will see a long block of text. Copy and paste this text into the the token field below (in the command prompt: Right Click > Mark > highlight the block of text > Right click to copy).
You will see one of the following two screens:
Ref. 9a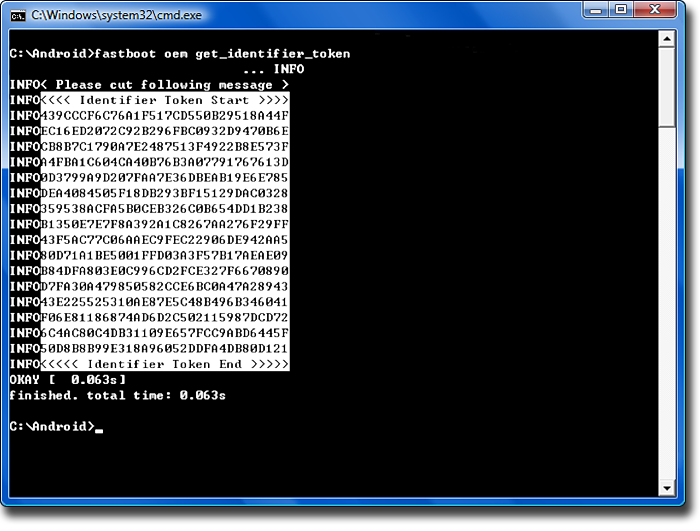 Ref. 9b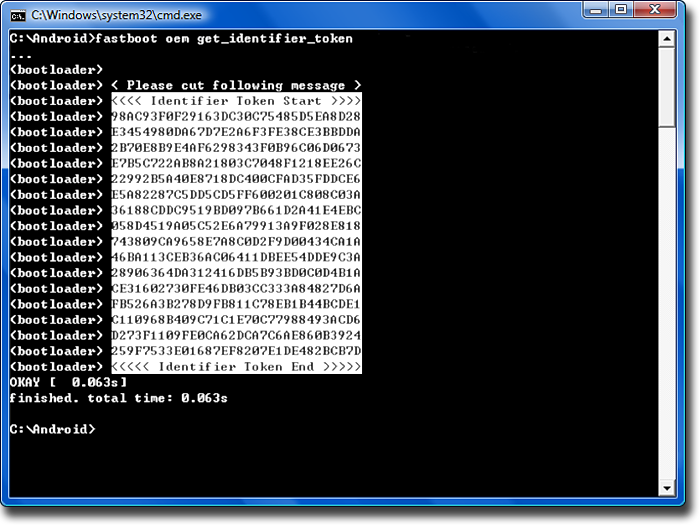 When copying the token, start with this line:
<<<< Identifier Token Start >>>>
And end with this line:
<<<<< Identifier Token End >>>>>
(Note: Only copy the highlighted sections above. Do not copy the INFO or (bootloader) prefix)
Step 10
Paste this string of text into the token field and hit Submit in order to receive your unlock code binary file. You will receive this information in your email.
Example: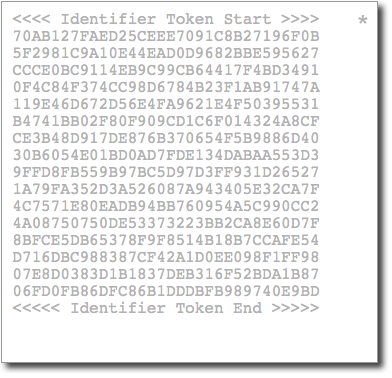 use the link below to make the bootloader unlock correctly
http://www.htcdev.com/
Program to download
Google android sdk
http://developer.android.com/sdk/index.html
Java Runtime
http://java.com/
htc Sync
http://www.htc.com/www/help/
Credit:
Htc Dev For this page
Thehack1
DjOlivier
Me to have the time to paste and write
If some person have a question and i going to help for every thing