Review of Monoprice USB Cradle with HDMI out w/pics!!!
---
This is a review of Monoprice USB Cradle with HDMi output:
http://www.monoprice.com/Product/Index?p_id=10255
Following my review of Monoprice Car Cradle, here comes USB Cradle with HDMI output. And guess what? This one is another re-branded KiDiGi product. BUT the advantage is that buying from Monoprice will give you 1 year warranty
The functionality of this cradle is very simple: to charge up the phone and to have it's video output on your HD tv. Basically it has built-in MHL adapter which converts video output from the phone to HDMI output. It's already has a built in 11-to-5 pin micro usb adapter, so you just plug'n'play. Similar to their car cradle, they promise operation with and without a case while using a removable spacer. Here is a scoop, it doesn't work with any case unless you use a thin flip cases where the back of it integrates with battery cover. If you think you can stick in there N2 with Defender or UAG or even a slim TPU case - forget about it. But naked it goes right in and does a job perfectly!
The package, which btw has awesome presentation, comes with 1A wall charger and removable micro-usb cable. Using this charger/cable connected directly to a phone yields a perfect 2A charging on my Note 2, but once you connect the charger to the cradle and read the current from the phone - it only charges at 0.5A. I assume its due to conversion used to power up MHL adapter. Just something to keep in mind.
Overall, if you don't mind taking case off your Note 2 to use inside of this cradle or if you have thin flip case - this is a pretty good cradle to get your video output from Note 2 to a big screen.
Here are the pictures.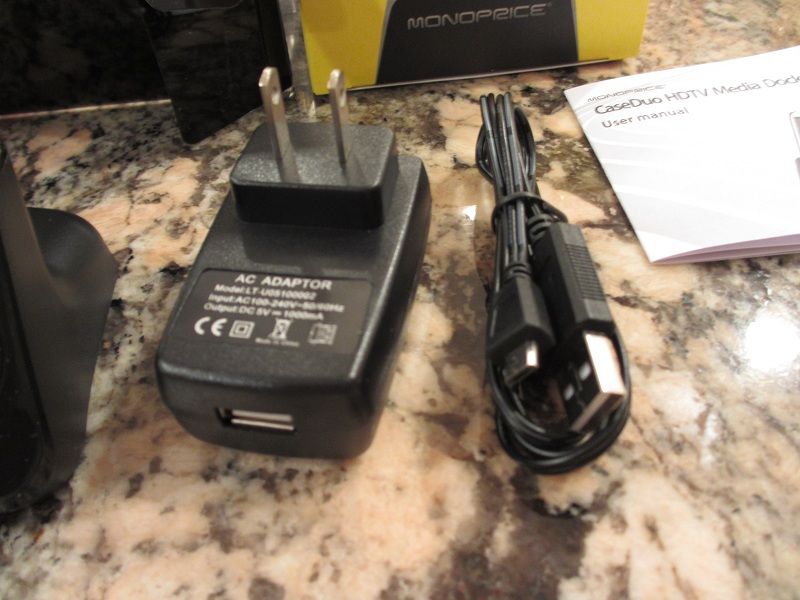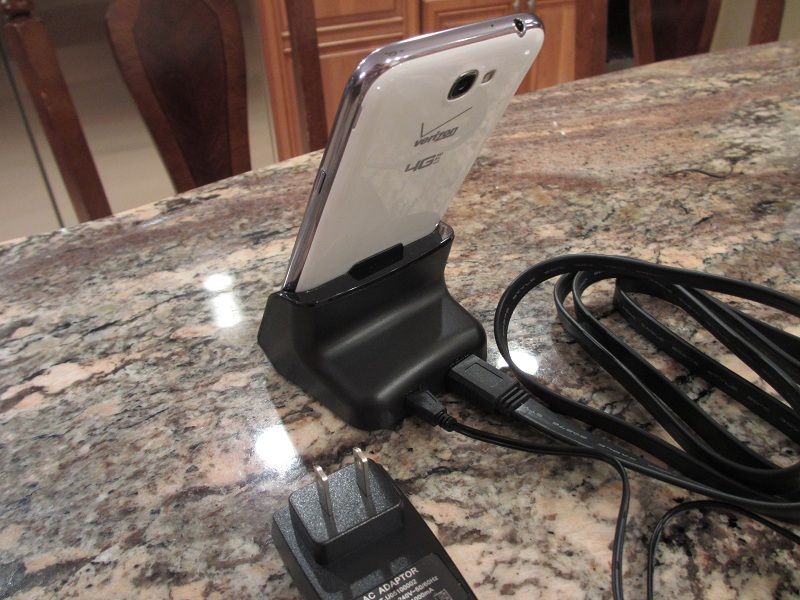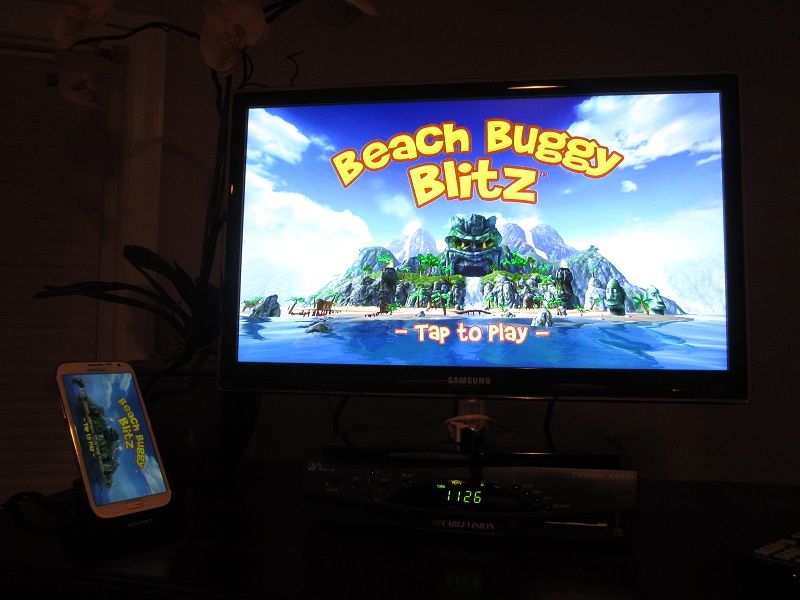 ~~~~~~~~~~~~~~~~~~~~~~~~~~~~~~~~~~~~
If you find my post helpful, please hit Thanks
Complete list of all smartphone and tablet accessory REVIEWS by Vectron -> HERE
~~~~~~~~~~~~~~~~~~~~~~~~~~~~~~~~~~~~