Quote:
Originally Posted by
kwolf
Your towers may be broadcasting CDMA eHRPD (basically EvDo with an extra layer to help handoff between 4G and 3G). I discovered that with the SIM card in my phone being defective, I could not get data from any towers in my area even on 3G. This was confusing to me because I thought that the SIM card was only for 4G data. When I went to check the network type under the about area in settings, it said CDMA - eHRPD. When I switched my phone to CDMA only, the network type changed to CDMA - EvDo Rev A and my data started to work.
If you are using a phone with a broken SIM this could be the problem. My phone did tell me that the SIM card was not detected though, so I knew it was a problem from the beginning. Your issues could be with the towers in your area instead if your SIM is fine.
Also, there are rumors that Sprint may overbuild into nTelos territory since nTelos was not being obedient to Sprint's demands in rolling out NV at the start. This would be good for me as I travel up central VA once a year or so
Very interesting, thanks for the info! To cloud matters even more, the ROM I'm running right now, a
4.2.2 Sense 5
concoction, doesn't even *HAVE* a CDMA Only option.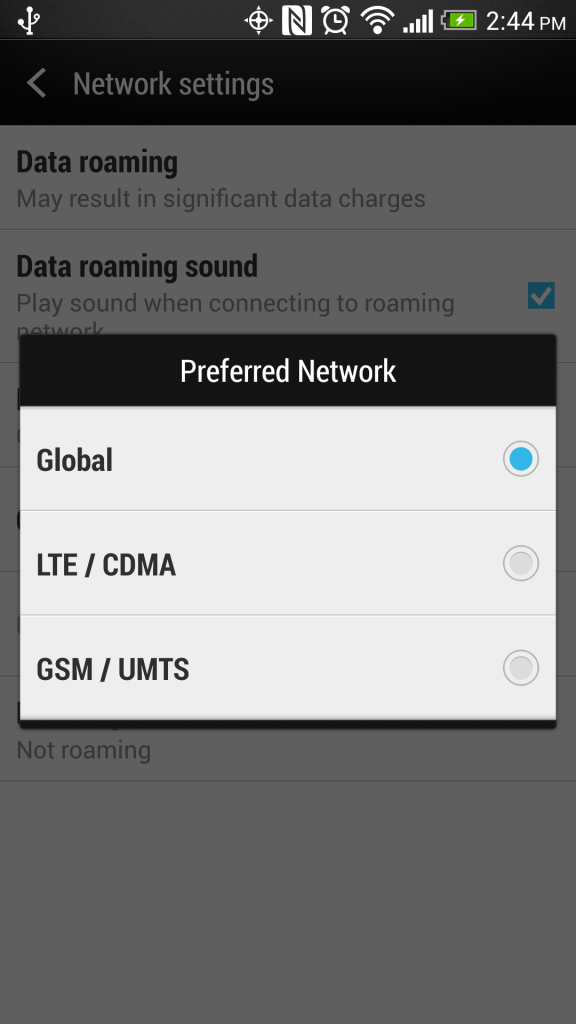 And you're right about eHRPD, my phone is reporting that as well. Funny thing is, even without the ability to select CDMA Only, I'm having no problem at all with data now. Oh and one more thing that may or may not matter, I flashed a hacked PRL that forces roaming on VZW, so maybe it only works because I'm not even using nTelos' network at the moment.
All I know is that I want Sprint to get their $hit together in this area so I don't have to jump through hoops just to get reasonable service.