Changing Back of the HOX
---
Hi all,
Recently I changed the back of my HOX, 'cause the 'old' one broke while repairing my WiFi, but I also changed it because my camera lens was all scratched.
I bought a new back for about €14,95. After replacing, everything worked great, except for my speaker sound.
After a while I found out that the speaker was placed into the old back and that it is a seperate module you can easily take out and place it in the new one.
Also I found out, that using tape to keep the power- and the volumebuttons on their places comes in very handy.
This for you all, so that if you also want to replace your back, you'll know what to do.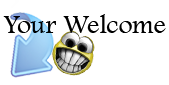 __________________________________________________ __________________________________________________ _____________________
HTC Touch HD | HTC HD2 | HTC Desire HD | HTC One X
using latest custom rom by Mike1986's Android Revolution HD | Samsung Galaxy Note 3 using stock rom, connected by Ben |