Review of Monoprice Car Mount Cradle with charger for Note 2 w/lots of pics!!!
---
This is a review of Monoprice Car Mount Cradle with car charger for Note 2:
http://www.monoprice.com/Product/Index?p_id=10259
Let me start first by mentioning this is Monoprice branded accessory. As soon as you take a closer look you will realize this is actually KiDiGi Car Mount Cradle with a much better car charger in a more attractive packaging and only for HALF of the price of the original KiDiGi. Yep, its only $23 for the whole package including 1A Monoprice coiled car charger with LED light. It looks like Monoprice is branching out in their product catalog and now you can take advantage of a deep discount offered to us as part of their volume purchases.
For those not familiar with original KiDiGi cradle, it offers a unique mount where you slide your phone in landscape position and hold it in place with a secure spring loaded flip latch at the top. The cutout on the back of the mount opens a view to your camera and a flash for those who like to use it as dashboard cam. Also, it has 90degree micro-usb connector built into the mount for easier charging of the phone. The main charging cable from your car outlet goes into the back of the mount where there is micro-usb port which then internally connects to that external charging cable with that angled connector. Although not rated at full 2A, a provided 1A charger/cable should be adequate to power up and to charge your phone during long trips. The mount cradle is connected to an adjustable mounting arm with a suction cup. With a universal ball joint connection you can rotate it 360 degrees, which also makes it compatible with other types of mounting arms that have receptacle for ball joint. Also, the mounting arm has a joint nut to adjust the angle of the arm for a further fine-tuning of cradle position. Unfortunately, the suction cup is a regular non-sticky material which means you can use it on a glass or a smooth flat surface. Most of the other car mount manufacturers switched to sticky suction cup to allow better attachment to textured surface. To compensate for that, you get a disk with a sticky 3M side to position on your dashboard surface, or as an alternative you can use any other mounting arm with a sticky suction cup but you need to find one that has a receptacle rather then ball part.
Now here is a few very important points. Even so the box says support of Car Mode, Note 2 doesn't support that. Also, its a bit misleading that product description says it support Note 2 with and without a case. There is a spacer insert which could be removed. In theory once you remove it you should be able to insert Note 2 with a case. Unfortunate it will not work with anything as thick as Defender or Extended battery case, it will not even work with something like UAG or thin Case-Mate Tough cases, and it did not work for me even with thin TPU case. Maybe it could work with something like ultra thin air case from Spigen, but I don't have one to test it out. But it works well with a naked Note 2 and supplied insert.
Overall, its a good value considering what you are getting, but you have to be aware that you will not be able to use Note 2 in the case and also with included suction cup have to mount it only to a flat/smooth surface. Other then these limitations which might be a deal breaker for some, this is a solid car mount with a quality built and unique design.
Here are the pictures.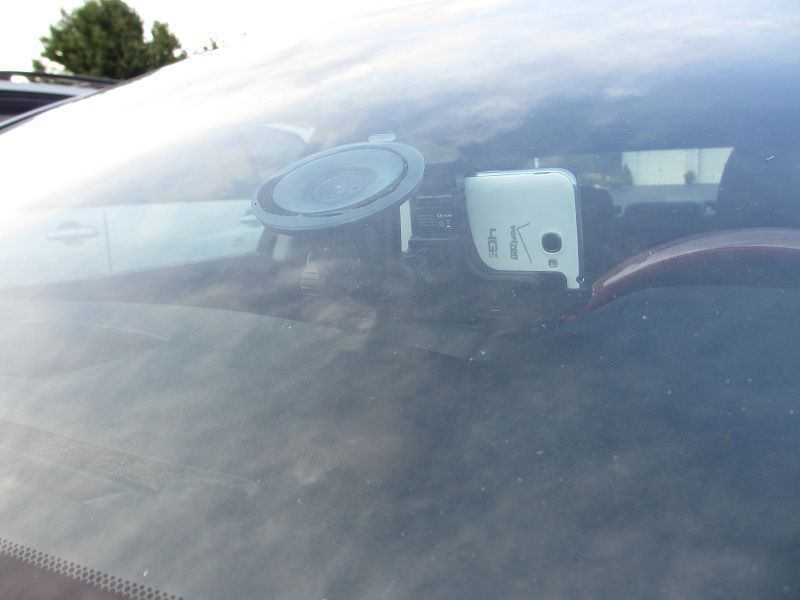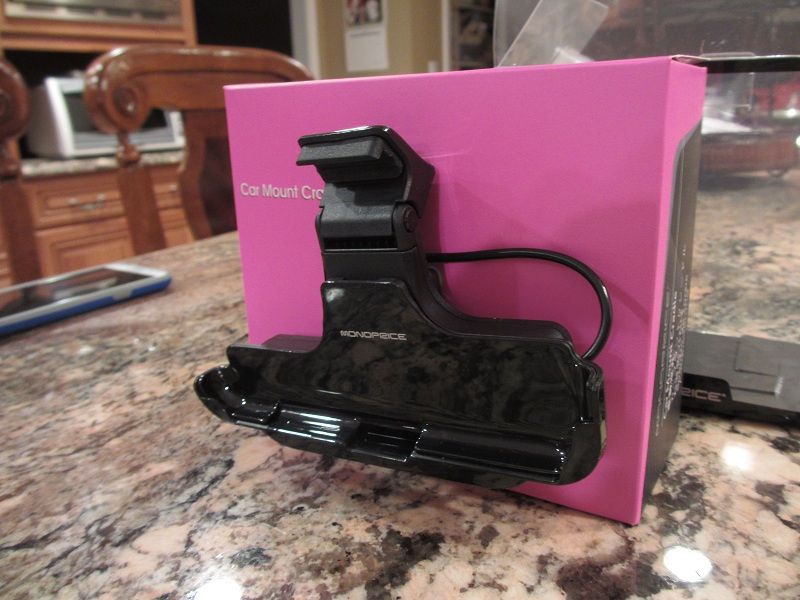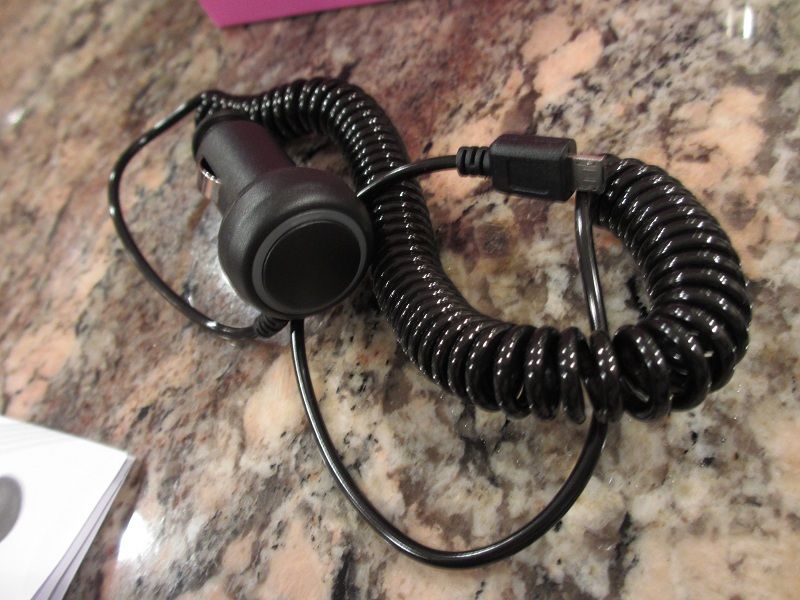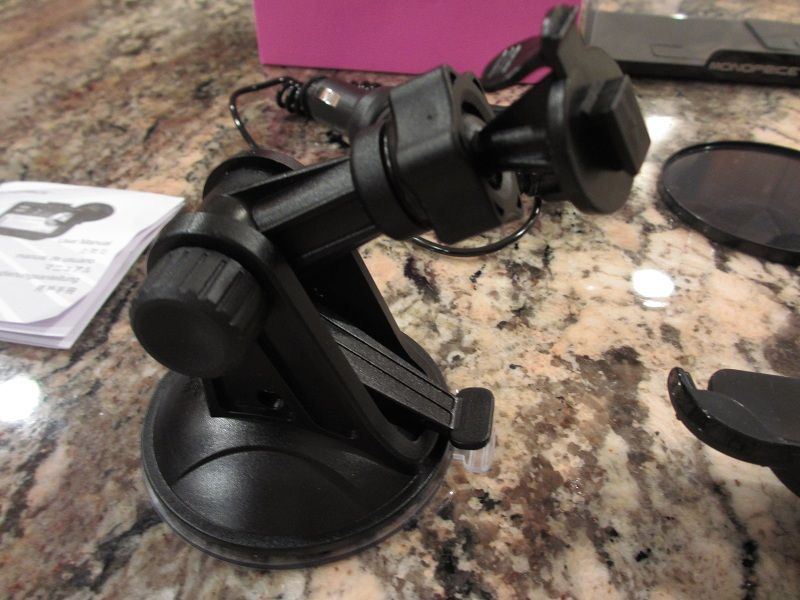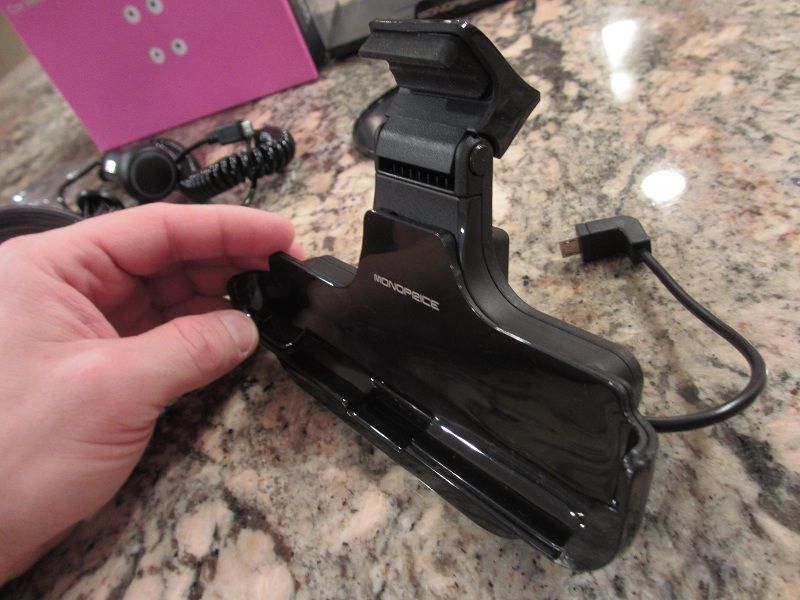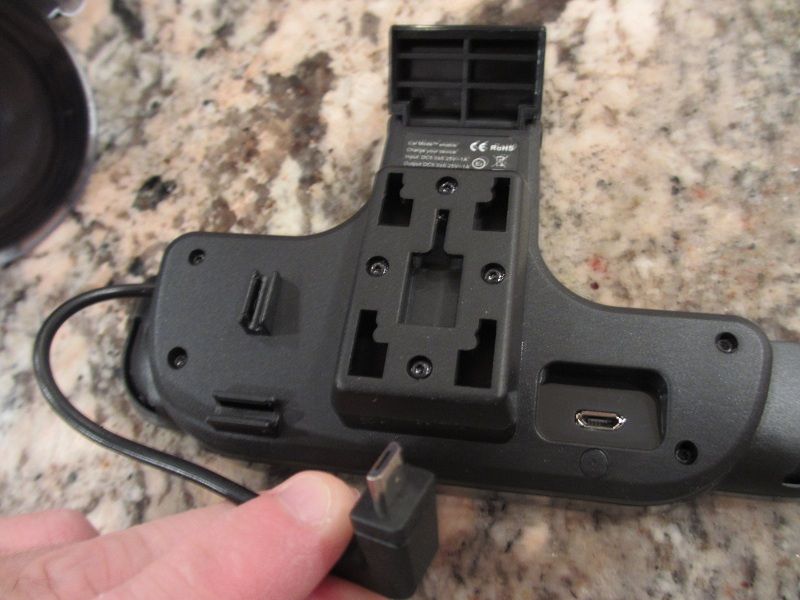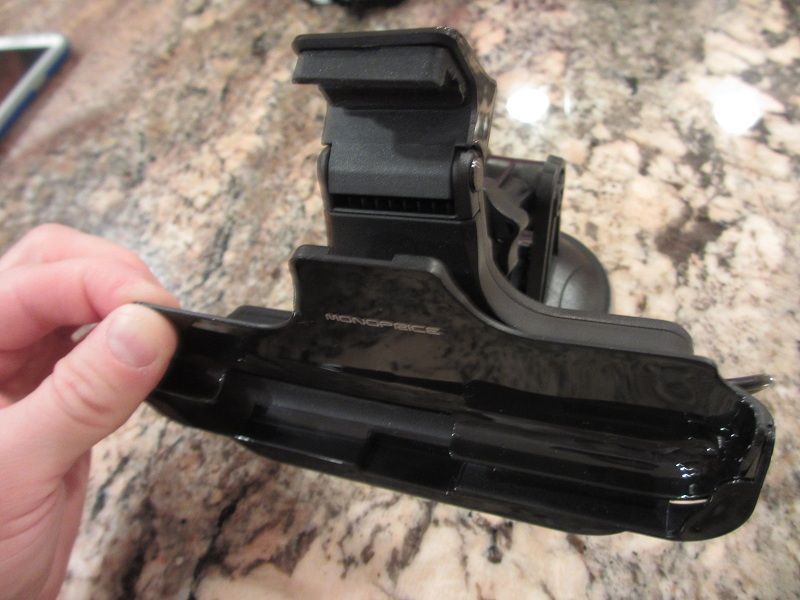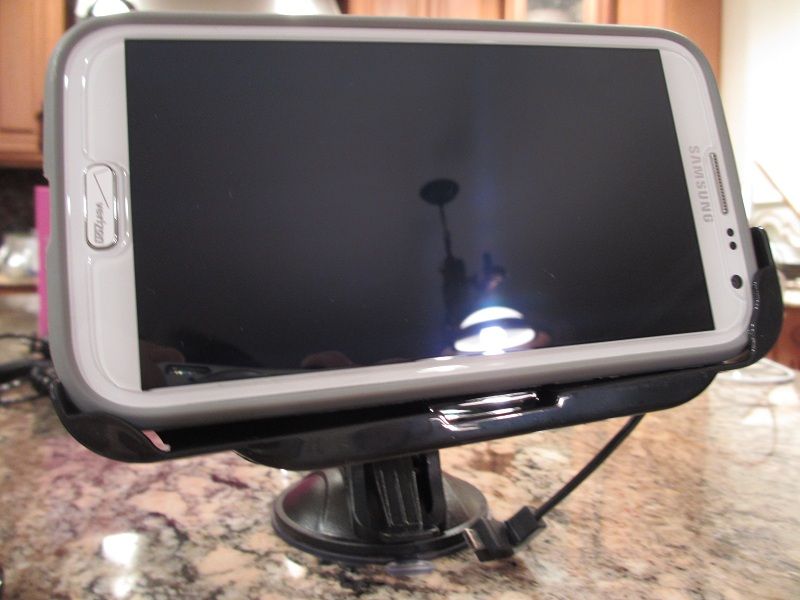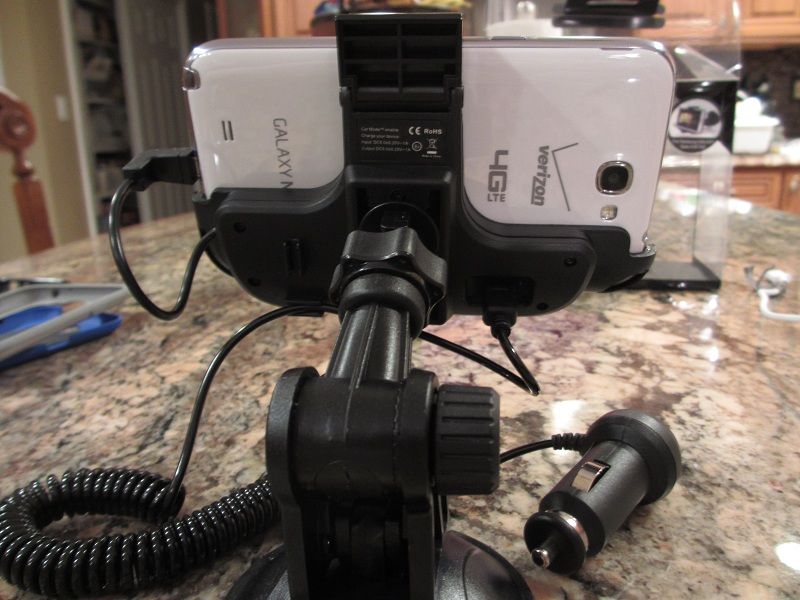 ~~~~~~~~~~~~~~~~~~~~~~~~~~~~~~~~~~~~
If you find my post helpful, please hit Thanks
Complete list of all smartphone and tablet accessory REVIEWS by Vectron -> HERE
~~~~~~~~~~~~~~~~~~~~~~~~~~~~~~~~~~~~