Sorry for posting here - there is no forum for this device.
This is for the Samsung Gravity Smart T589.

This is a stock 2.2.2 froyo rom that is deodexed and themed.
This was built from a system dump - the firmware hasn't been released yet.
Please note that I am not a developer - just a tinkerer.
This will be installed by flashing through the stock recovery.
There are no custom recoveries available yet for this device.
This has the majority of the bloatware removed.
It will utilize the stock kernel already in the phone.
The ROM download link is provided after the screenshots.
A RAR file download link is provided with the apps that were removed.
Details:
Removed Drivesmart from Settings.
Removed Social Network Key from Settings - hotkey defaults to Facebook
Removed Messaging Key from Settings - hotkey defaults to Message App
Removed Notification Slider from Settings
Removed Software Update from Settings - wont OTA a custom rom
Removed many ringtones and added a few.
Removed Startup sounds and Shutdown sounds.
Removed Startup and Shutdown animations.

Removed the following apps:
Aim - Bejewled - Allshare - DriveSmart - Dual Clock - Cloud Text - Gallery3d - Glympse - Lookout -
MallLite - Maps - Memo - My Account - My Files - Photobucket - Protips - Sticky Message Widget -
Street - Swipe Tips - Talk - Tetris - TeleNav - Uno - Youtube
Added the following apps:
File Expert (has root explorer) - Flash Player - Latest Gmail - Htc Keyboard - Latest Link2sd -
QuickPic (gallery app) - Latest SuperUser + Latest Binaries - Busybox - Latest Terminal Emulator -
Latest Titanium Backup (free version) - Latest Spare Parts Plus
Added 3 build.prop edits.
One for maximum events per second and the other two for sounds.
The default ringtone is from the movie "Crank" - the fading in and out phone tone.
The default notification sound is "Tinkerbell" - lol.
Added a custom boot animation - blue coin.
Added Sd Card speed tweak + battery tweak.
Themed several icons through the IC Menu.
Themed the framework to a black "Sense" theme.
Themed the battery icons.
This device has very little internal space, so I have included Link2Sd app.
If you wish to utilize this included app, you must do the following prior to installing the rom:
Partition the sd card as follows:

** NOTE - PARTITIONING THE SDCARD WILL ERASE THE CONTENTS **
- first partition will be created as a
<FAT32> <Primary> partition
.
- (leave about 512mb for the 2nd partition)
- second partition will be created as a
<Ext2> <Primary> partition
.
- this should be 512mb with 0 swap

Installation instructions:
- partition sd card (this will erase the contents)
- download rom (which is an update.zip for the stock recovery)
- put rom on the sd card
- power off phone
- slide open the keyboard and hold down the <T/5> button and the <Power> button until the recovery appears
- use the <Volume Keys> to scroll to <wipe data/factory reset> and hit the <Power> button to confirm
- use the <Volume Keys> to scroll to <wipe cache partition> and hit the <Power> button to confirm
- use the <Volume Keys> to scroll to <apply update.zip> and hit the <Power> button to confirm
- rom will install and reboot phone automatically
- first boot will take a minute
- open Link2Sd app - inform the app the 2nd partition is a <Ext2> partition and reboot phone
- open Link2Sd app after reboot - hit the <Menu> key then click on <Settings> tab
- check the <Auto Link> box and click on <Install Location> and click <Internal>
- most apps downloaded from market will default to the sd card
- you will have to open Link2Sd app after installing apps and move the app back to the phone
- then you will have to click each installed app in Link2Sd interface and click on <Create Link> and link all thats permitted
- this will solve the majority of the limited space issue with this phone
NOTES:
This phone seems to operate best when the CPU frequencies are set to 320 min and 800 max.
We can't overclock the phone until a kernel is developed. Samsung hasn't release the kernel or firmware yet.
Download No Frills Cpu from the market and set the frequencies to those specs.
The phone is defaulted to 245 min and whatever it needs up to 800.
At 245 minimum, it uses more battery power to "wake" and if it wakes frequently at this setting,
it really adversely effects battery performance.
SCREENSHOTS: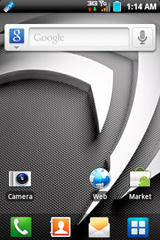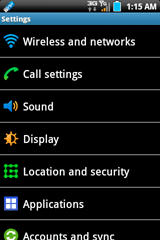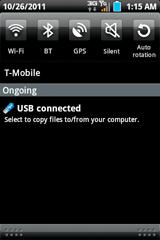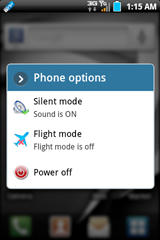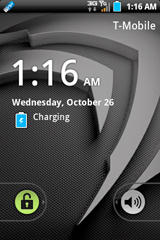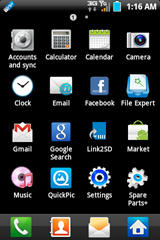 DOWNLOADS:
Special thanks to Cdesai for helping to make this possible

Special thanks to MikeD215 for being my first tester
Last edited by Arhtard; 26th October 2011 at
10:37 AM
.