First off thanks to teamkang,joelz9614,KeRnElChEf,toastcfh,tripnavpor, virus,twistedumbrella and the whole infected rom crew
ok now the goods this is an aokp source build based off of 4.04, I will update this a few days after teamkang post a new build, im really busy so I will drop in when I can for support but please post bugs here I can't test everything
standard aokp jargon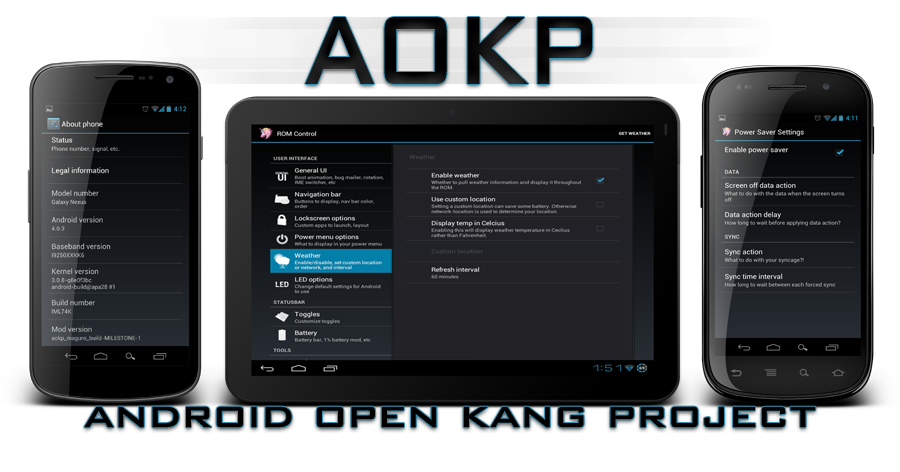 Newest change logs are available at the
AOKP site

MAKE A NANDROID
wipe data/factory reset in recovery
flash ROM
flash Gapps
reboot
http://www.androidfilehost.com/main/...oweruser/aokp/
Ok have to talking to agrbren and finally sitting down to do this i have an m6 build with a nice surprise, sadly jb is much farther out than i thought and m6 is the last ics aokp build till jelly bean so pending no issues on this build im going back into my cave with my nexus 7 (check out my rom)
the aokp team has released aokp backup
https://play.google.com/store/apps/d...om.aokp.backup
please support teamkang and I would love it if someone paid for my license.
http://www.androidfilehost.com/main/...oweruser/aokp/

We spend countless of hours doing this for next to nothing. Posts, views, and donations encourage me, and everyone else who helps out.
Donate to Whitehawkx
Donate to Jonathan Grigg
Donate to Zaphod-Beeble
Donate to ProTekk
donate to these guys not me they did the real work
Check out the ROM source on
github
. Open source, in the spirit of community kangage.
well I didnt get the 2nd post, I forgot anyway I will use here for reports bugs
Creepy crawly's:
standard ICS bugs
Last edited by egzthunder1; 30th July 2012 at
08:14 PM
.