Philadelphia, Pa
4,357 posts
Join Date:
Joined:
Dec 2009
Donate to Me
More
DaShocker
DaShocker is a full all out custom theme for Tuesday Blue Ray Rom
All applications have matching icons
Custom battery mod
Custom transparent pull down
Themed 14 toggles
Moved clock to the pull down menu bar
Deleted the carrier logo from the pull down menu
Full Custom themed keyboard
Customized framework for the background image in most apps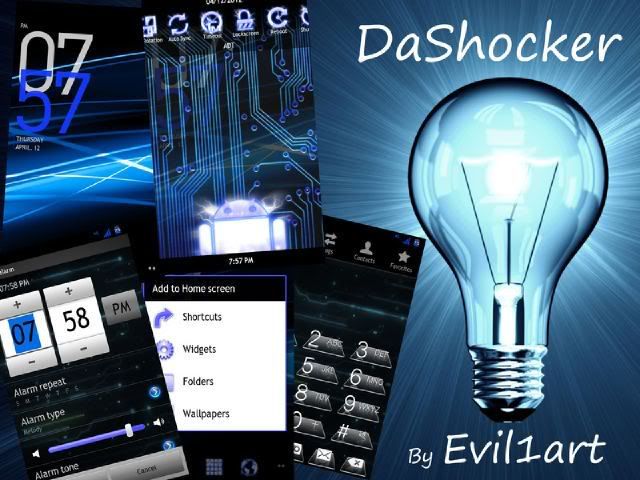 DOWNLOAD
HERE
Download theme
Reboot into recovery
Backup current rom
Wipe cache and dalvik cache
Flash theme
Fix permissions
ENJOY!
75 Matching icons to go with this theme see link below! I recommend using Go Launcher Ex or ADW launcher to make changing icons easier!
Download Icons
HERE
***Thanx***
Last edited by evil1art; 3rd November 2012 at
03:30 AM
.