For the Incipio Crowd
---
Just a heads up, I decided to email Incipio to see if they was planning on releasing cases for the One X crowd and sure enough, this was the email I got back.
Hello,
Thank you for your inquiry. We do have plans to release an NGP Case for the HTC One X, however, we have not received any confirmed dates on when these will be available. We would be happy to notify you upon receiving these items at our facility. We look forward to your response so we can further assist you.
Kind Regards,
Customer Support Team
Of course all names have been removed :P
I was happy to hear this, I loved my NGP that I had on my S2.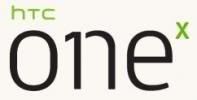 Info: JB 4.1.1 / S-Off
⇩⇩ Please be sure to hit thanks if this post helped you!!