OP
Account currently disabled
512 posts
Join Date:
Joined:
May 2012
Donate to Me
iNcReDiBlE SeNsE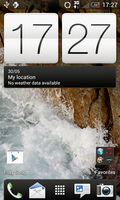 This is a port of This ONE V Rom
http://forum.xda-developers.com/show....php?t=1647052
No special hboot is needed this rom boots up on any hboot now
Please Remember. i dont have a IS But everything should work normally. If u find it dont work then dont worry it isnt a problem.
I will fix and re upload.This rom is now booting and all is working we have a very very few minor bugs but all will be fixed as and when updates are released
Features:
* Based on Primo HTC RUU 1.56.401.2
* Kernel - HTC Kernel 3
* Fully Deodexed all APKs & JARs
* Zipaligned system APKs
* Ext4 File system with Alignment
* init.d Support
* Data APKs auto zipalign at boot
* SmoothScroll Patch
* Busybox, Root, Superuser
* Languages supported: WWE
Requirement:
Unlocked bootloader & Custom Recovery
Instructions for proper S-OFF DEVICES
1. Download Rom
2. Boot into Recovery
3. Flash Rom and Reboot
Instructions for htcdev.com unlocked devices
1. Download rom
2. flash with recovery
3. flash the boot.img with fastboot
4. Please go here for fastboot files
Code:
Flash with this code fastboot flash boot boot.img
Please Everyone You Will Need To Use The Camera At 5MP Until I Fix. This Is A Pain But Will Be Fixed As Soon As I Can Get It Fixed
Downloads:
V1.0/4shared
V1.0/dev-host
V2.0/dev-host
V3.0/dev-host
V4.0 Updater/Mediafire
Please feel free to mirror this for everyone else to download who isnt able to use 4shared
Changelog:
v4.0
added loads of other widgets.
fixed rosie issues
fixed framework issues
Updated my back light fix ( more stable )
v3.0
Fixed Back light issues
fixed other minor issues.
v2.0
camera fix
usb fixes
scroll patch
some other minor fixes
v1.0
Initial release.
Added brown accents ( theme )
Thanks:
Thanks goes to Lasantha For testing this release.
Thanks goes to Surajkumar for modding the quick settings to work with back lights
Please feel free to Donate. Its accepted But NOT required by default. All donations will go towards me getting a new device. ( Incredible S ) To help further Development.
FIX FOR WIFI TETHER READ BELOW:
Go onto android market and download wifi tether for root users its the one in the picture below. Then you will have wifi tether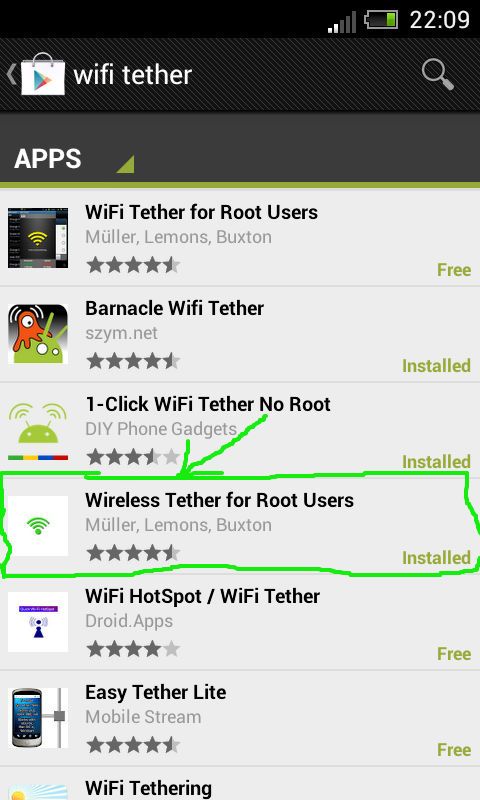 Last edited by htc-phones; 17th June 2012 at
10:21 PM
.