OP
Recognized Contributor
Inside Your Mind
1,677 posts
Join Date:
Joined:
Jan 2012
More
- - S' P e r i a n c e´ F i n a l - -
It's been a long way since the beggining of this android journey, i bought my first android phone a year a go and the word "root" brought me into this ... it started with removing system app's, then changing a bootanimation, then some small changes, then xda, annd all that unfloded this


Enought Talking Lets Go Into This ...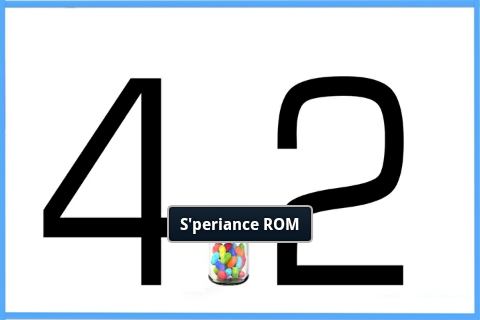 - - Whats Into This?- -
- Fully Built From Stock XWKTS, No Sacrambling This Time (Latest Release at Build Time)
- Zip-Aligned, Deodexed & Rooted
- Two Version's / Two Kernel's - Battery Extended 1.6 & Nims11 Memory Hacked By PSN With SwappAll 3.0
- Custom Bootanimation S/ACE Themed
- SIII Nature UX Themed ( Fully UI Sounds, Frame )
- Custom Boot Sound On Nims11 Version ( On BE Version In system/etc/ rename poweron.ogg.bak to poweron..ogg after first boot )
- Modded Settings To Look Like SIII/SII
- JB Toggles
- 6 Mod Lockscreen ( Changable From Settings )
- 16 Steps Volume Steps
- SIII JB Volume Slider
- About Status Bar I Left It Stock ... I Did Themed It But On Testing It Looked ... Not That Great ... So
To Fully Work We Should Be On ICS or JB and the end of the day ... This Only Ginger Bread

- Themed Holo Launcher
- New Adreno Libs and Tweaked 3D Graphics for Better Gaming Experience
- SII Keyboard
- Modded Mms.apk To No Mms Convertion and No Recepient Limit
- Call Screen Like ICS
- Journalism Disabled
- SmoothScrooll
- Adrenaline Engine
- DSP Manager & MegaBassBeats Audio Libs
- Fully Tweaked To Max Performance
- OC And UC Capable ( OC Only On Nims11 Kernel Version )
- Changable Governors
- QuickPick as Default Gallery
- Latest GAAPS
- SIII Digital Clock
- Modded MIUI Music Player to Look Like SIII Music Player
- SIII and Some JB Wallpaper
- Deleted Tones Of Crap
- Besided All of That Mentioned Above 40 mb Free on System ( If u Want More Delete Media Files )
- Hacked Services Jar To BLink Once On Misse Notification
- SIII Dialer
- RAM Optimized
- New 4.2 Platlogo ( Keep On Touching Android Version )
- SuperSU User App On Nims Kernel and Superuser on BE
- Flash Player Working ( Not On Stock Browser Use on Opera Browser or Dolphin Browser, Naked Browser Also Do The Job )
- CRT-Off Enabled
- Hacked Host Files For No Ads
- Modded Samsung Lockcreen
- Screen Capture ... oh gosh ... u guys know how to do it

- If u Want More ... Do It Yourself!
Bug List
- Simply ... None
Everybody Likes ... S C R E N I E E E S
Last edited by SnowPluralism; 17th December 2012 at
07:55 PM
.