Dallas, TX
5,133 posts
Join Date:
Joined:
Apr 2008
Donate to Me
More
About
Based on Stock L710VPBMB1 [4.1.2] JellyBean
ODEXED for a smooth optimized Dalvik experience
BLUE themed. If you do NOT like blue, please dont flash. Dont ask me to make other colors
Themed odexed Nova Launcher
Themed odexed TouchWiz Launcher

Themed inverted Sprint Visual Voicemail with subscription solicitation removed
Holy Grail edit changing peachy-orange highlight to blue within the webkit
Working MultiWindow, themed Flashbar
Multiwindow control in Settings/Display
Long press menu kills apps
Silent Camera
Messaging - MMS size uncompressed, Screen off option, No force Closes
Several Inverted Rujelus22 apps further themed by me
4 in 1 Reboot Options
23 customizable SystemUI Toggles including MultiWindow
1x3g SystemUI mod WORKS!!!
Toggle in Settings/Display to show or hide brightness slider
Native Sprint Hotspot hack with working 4g
Several annoying sounds removed
Themed and modded Pandora
100% charging notifications removed
Custom Boot animation and International Samsung Shutdown animation
No increasing ringtone
SMS removed from call logs
Enlarged "clear" button, gradient notification panels
Status Bar is an image. Transparent by default but easily customized.
MD4 Camera, themed, Volume rocker/Power button shutter trigger
Camera enabled during call
DRM removed
1% Battery
No input switcher in status bar
Build.prop tweaks
PRL Write/Hidden Menu Fix for MB1 - Thanks digiblur
PNG optimized
Freeza's MB1 Stock Kernel Optimized with bootanimation, ADB, and init.d support
Extra Options in Settings
Themed PopUp Browser
Most apps left in since there is always someone that wants it
Themed Inverted Google Now
Themed MD4 Gallery
Removed Sprint Connection Optimizer (both physically and disabled code)
Set device status to "Normal"
Themed Swype
Custom boot splash
Didact74 Status Bar Clock mod (choose clock style, am/pm style, day style from settings)
Volume rocker skips music tracks
More sounds removed such as volume rocker, screenshot
Disabled scrolling cache for a smoother scroll
Themed Context Aware Service
Dexopt-Wrapper in system/bin for odexing
Several mods to Messaging
Ads Blocked with modified Host file
Inverted/Themed Native Exchange Email
Inverted/Themed Native TouchWiz Calendar
brought to you by a partnership between Odexed Blue and Darkhorse Themes (Do NOT use without permission)

Q & A
Q: Will this rom ever include Aroma custom installer?
A: No
Q: Will this rom ever include a custom Updater?
A: No
Q: Why do you not de-bloat the rom?
A: You are big boys and girls.. you can remove what you dont want. There is always someone that wants that crappy app that you want removed. With an odexed rom, it is easier to remove than to add.
Q: Do you use a "script" to odex your rom?
A: NO!
Q: Then how do you odex it?
A: I manually odex every file according to the bootclasspath using dexopt-wrapper, smali, baksmali, dd, and zip
Q: What is the holy grail edit?
A: It is a smali edit that changes the webkit highlight. I have been searching for it for a year.
Q: Will you ever offer a deodexed version?
A: No way
Q: I like green and dont think its fugly.. can you put in some green?
A: Never!.. Seriously, if you like orange and green.. Use dazednconfused Anakonda. Its very nice.
Thanks and Credits
Team Venum
Team Website
HERE
sleshepic - This guy can compile anything
dazednconfused - Great theming companion
joshbeach- Great theming companion
Rujelus22 - Freaking Brilliant and master of the inverted apps
Venum - Amazing Team Leader
1brainsurgeon - Just for being awesome
Team Mik
Team Website
HERE
chogardjr - King of Blue, learned a lot from him
tommytomatoe - Master of Odex and my mentor
Others
clark44 - Tutorials and sharing knowledge
NunHugger - Helps find some of those tough xml edits
freeza - This guy is fantastic. Using his base stock rom. Most valuable dev in this forum
Wanam - Toggles
gruesomewolf - Sharing his outstanding work on MultiWindow
B-boy™ - Masterful inverted apps
Gunthermic- Theming companion and partner, Inverting specialist
rompnit - Extra Settings and sharing knowledge
Didact74- Tutorials and sharing knowledge
crawjr- Hotspot
mpcdata - Assistant
pjjohn73 - Assistant
DrKaotica - Assistant
mavd5831 for ftp

Benefactors
gyrra (twice)
raybudd
notmyepic
twig49
bigbad614
FR8R


Donators
jo666886
,
Tahde
,
Brcub1
,
psyman42
,
Flashing4fun
,
runner77
,
GMSchiller
,
taylortr
,
DrgnRebrn
,
DrKaotica
,
The Root
,
pjjohn73
,
Adam_v1
,
Skyward01
,
notmyepic
,
Brcub1
,
verngator
,
jdelano
,
calebsb
,
dquangt
,
Action B
,
GTOJim
,
Optimal Carnage
,
1970mueller
,
xyks
,
Forever Justice
,
bulldog76
,
rocafella_ny
,
makipsee
,
hikouka71
,
beyeond
,
mrcollpepper
,
Skyward01
,
bigbad614
,
ruben1221
,
damagi123
,
stevek1
,
The Computer Guyz LLP
,
Jdubb77
,
runner77
,
Evilone69tmg
,
rocafella_ny
,
Jaybell4444
,
JCJ77
,
FunnyOrDead
,
Skyward01
,
punkerEVO
,
nealecj954
,
bulldog76
,
dquangt
,
rochelle0420
,
a2tz
,
Thebear J Koss
,
unxguyjr
Goals
Stay Odexed (of course)
Eradicate all green and orange TW fugliness
Stay current on custom mods and options
Colors that are considered fugly around these parts: Any shade of Green, Orange, Yellow. Some shades of Grey. "ICS" Blue has been deemed fugly on this rom.
Colors that are encouraged on this rom are: Any shade of Blue (less teal the better), Black, White. Reds are allowed in direct contrast of Blue
Still to do:
Update to MD4. Nope.. not gonna happen.
Changelog
Code:
 
3.1 4/1
-Changed to Freeza's optimized stock kernel with boot animation, adb support
-Custom Boot animation
-Updated Gmail
-Updated ClockPackage
-Updated Settings with Multiwindow control in settings/display
-Disabled mpdecision, gsiff_daemon, and qosmgr for better battery
-Updated Hosts file for more ad blocking
-Improved theming in framework-res, SystemUI, and VpnClient

3.2 4/7
-Updated Gapps
-Improved theming to SystemUI
-Improved theming to Framework-res
-Updated Nova to 2.0.2
-Updated hosts file
-Update 3.1 to 3.2 Package only on post 7306

3.3 4/12
-Native Sprint Hotspot hacked with working 4G
-Improved theming to Settings for Hotspot 
-Only change to SystemUI was my battery mod
-Improved theming to framework-res
-Updated hosts file
-Updated Dropbox
-Updated Google Play Store
-Updated theming to SecMms
-Update from 3.2 to 3.3 on Post 7438


3.4 4/19
-System Device status set to "Normal"
-Sprint Connection Optimizer completely removed both in code and physically
-removed Wifi Tether and included Sprint Hotspot in settings
-removed extra lib file needed with tether
-new MC3 Gallery themed and odexed
-Market Updated to 4.0.26
-theming updates

3.5 4/28
-23 Toggles (including MultiWindow)
-Updated Play Store
-Updated Settings for new Lidroid Settings
-New Lidroid Settings
-Updated Fixed MD4 Gallery
-New Lidroid
-New SystemUI to accommodate new Lidroid
-BuildProp Edit to prevent MD4 Update Nag


3.6 5/21
Updated, themed and odexed Sprint Visual Voicemail
Updated themed and odexed SuperSU
Updated, themed and odexed..
Dropbox
Google Plus
Google Play Store (Market) fixed and updated from before
Maps
Nova
Google Core (Google Settngs)
Hangouts (removed Talk)
Google Music
Nova
Google Search (Google Now)
SecSettings (now includes Google Settings and brightness toggle)
SystemUI (toggle brightness slider)(toggle is in settings)
Framework-res
All necessary library files
Performance full time multi sample anti-aliasing by razz1
Brightness slider will be hidden by default, light theme is removed from voicemail, dark theme should be default for SuperSU
Directions:
Nand
Full Wipe!
Flash Rom
Recommendations:
Nova Users go to settings/look and feel/color theme and set a nice solid blue theme color
Go to developer options and set all three animation scales to 0.5x. See if checking "Force GPU rendering" gives you a better experience
Open SuperSU, go to settings/theme and set theme to device default
For brightness slider in your pulldown - Go to settings/Display/Display brightness slider
Go to Settings/Date and Time. Set all your clock options. Center, AM/PM, day or no day.
For name customization on pulldown - edit data/eri.xml with text editor. Change Odexed Blue to whatever you want
Never let the market update Nova, Gmail, Gplus, YouTube, Dropbox, Hangouts, Gmusic, Play Store, Gnow, Maps, Sprint Voicemail, SuperSU. Wait for me to post a flashable update.
Go to settings, applications extras/toggle settings and choose which toggles you want to use and which order you want them to show in your pulldown. There are 23 choices.
Keep on eye on post 2 for any new developments
Use Titanium backup to freeze/disable those apps you dont like or use. That way, if something goes awry, you can easily unfreeze/re-enable. You have more than enough space. Dont worry about freeing the space by deleting apps blindly.
Download Screen Off and Lock by Katecca from the market. It has the old CRT animation shut off. Program a Nova gesture to your Screen Off and Lock and that way you dont have to use a hard button to turn off your phone.
BEFORE REPORTING ANY ISSUES:
1. Make sure you are on LATEST version
2. Make sure you did not dirty flash and performed a FULL wipe prior to flash
3. Make sure you are on the ORIGINAL stock kernel included with the rom
DOWNLOAD
MD5 CHECKSUM: 11F5CA986D2FBC112E7AFE5391F59A99
Be sure and check Post #2 and see if there is an update to flash since this OP download
If you are enjoying my rom, please consider donating
and please support the folks that I thanked above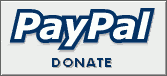 Donators.. please include your XDA name in the donation so I can thank you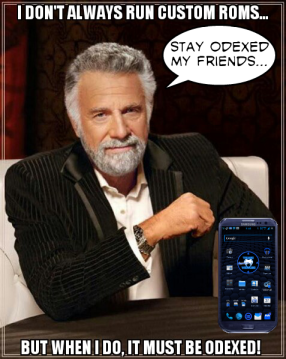 Last edited by strongsteve; 21st September 2013 at
04:20 AM
.