It's been asked for over and over, so I'm re-releasing the last and best Gingerbread version of MIUI; MIUI 2.3.2_es b1 developed by Swiper
SETTING SOUNDS
Open Theme Manager, go to Custom and set your sounds there
WORKING
Everything Works, except 4G
BUGS
GPS may not work
4G does not work
Sense GPS Fix For AOSP ROMs
You must be in a Sense ROM for this
Open Maps; get a lock on your position.
Open GPS Status & Tool Box, get a lock on your Sats and then hit Menu>Tools>Manage A-GPS State>Reset.
Open Dialer and dial ##GPSCLRX#
In the popup that asks for your password, enter your MSL, then reboot.
When the phone is rebooted, Open Maps, get a lock; Open GPS Status, hit Menu>Tools>Manage A-GPS State>Download. Once you are locked onto your Sats, power down, then Reboot to Recovery.
Follow Flashing Instructions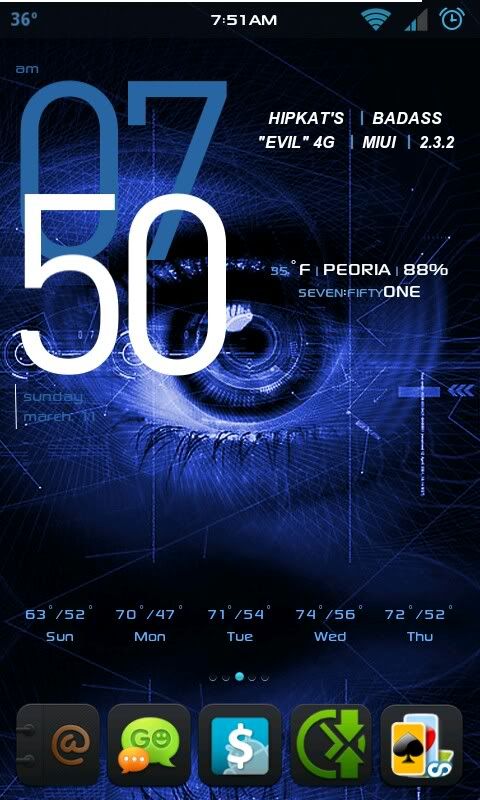 FLASHING INSTRUCTIONS
Recommended Recovery: Amon_RA-supersonic-v4.3 Smelkus
http://d-h.st/tbF
Recommended kernel: Mason-G-d15rc4-sbc-supersonic:
http://d-h.st/yMB
In Recovery, Nandroid Current setup
Wipe everything: Caches, Factory Reset, Superwipe.
Flash ROM, let it boot up and sit for about 10 minutes
Setup basic options; Google Account, display, sounds, etc
Reboot to recovery, wipe caches
Flash kernel, reboot, let it sit for a few minutes
Restore Apps/Data
Enjoy
TIPS & TRICKS
DT A2SD
A2sd is not baked into this so you'll have to flash the zip file for it in recovery. I do this in the same flash session as the ROM itself
http://d-h.st/yFA
Sprint VVM, TITANIUM BACKUP
Before flashing the rom, open it up and add VVM to /system/apps:
http://d-h.st/a7p
Do the same with Titanium Backup:
http://d-h.st/zy5
Add the lib file for TB to to /system/lib:
http://d-h.st/GKI
You can do this with any app, really, that you want from available from first boot
THANKS
Swiper
Rootlinux
MIUI
Anyone else that had a part of creating this ROM originally, let me know and I'll add them
Kernel Source
DOWNLOAD
http://d-h.st/0hj
Reference my Guide on Everything Evo for help on anything before asking questions
Built-in Screen Capture- Press Volume Down + Menu at the same time
Double-tap clock on the lock screen to show/hide music controls
Double tapping the time on the lockscreen will show the music controls
Reject a call or reply via MMS by swiping up on an incoming call
Long pressing a Toggle icon (in pulldown menu) will launch the settings for that icon
Long press back button will kill running app
Long pressing the Search button launches Voice Search
Long pressing the Home button with the screen unlocked launches an app manager and task killer
Long press on Search button will launch search via voice recognition
Long pressing the Home button with the screen locked turns on torch
Long press on the Home button can go to Program Managerť. Click the Clear up button at the bottom left to clear the extra processes in memory. And the system will inform you of the released memory and current available memory
Press Home key at the first screen, you may preview screen thumbnails and add or move screens
In the lockscreen, hold down the icon of Call or SMS, and you can enter the responding program
Last edited by HipKat; 15th March 2013 at
03:50 AM
.