Baguio
1,170 posts
Join Date:
Joined:
Jul 2009
Donate to Me
More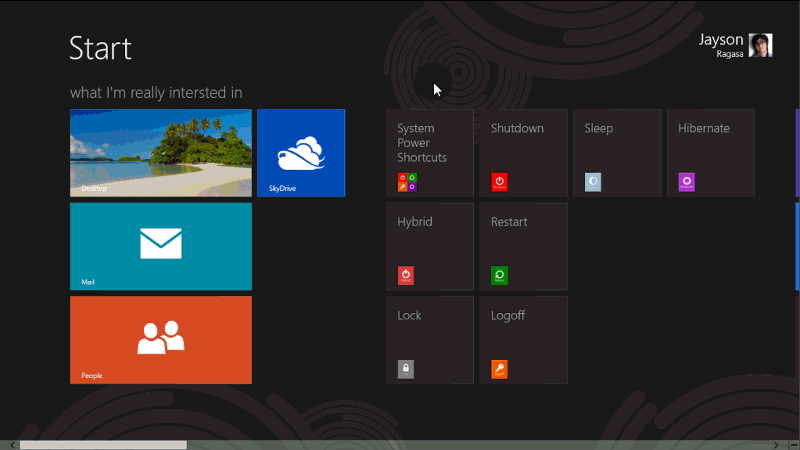 I rewrote the entire application and I decided to make the UI a little simplified but I improved the navigation and I think It's great! I removed the scheduling feature and I'm rolling back to version 1.0 but you can still download the older version below.
So What's new in this version
Drag the window from top to bottom to close the app
Animations
Shutdown, Hybrid (most requested feature for Windows 8), Restart, Lock, Logoff, Sleep, and Hibernate buttons
Simplified buttons. They are now on the center. And also, cleaned up the UI.
This should support Windows 7
remember that this is a WPF application. Not a Windows8 metro style application.
Download SystemPowerShortcutsSetup.msi
source (my blog):
jaysonragasa.net
Last edited by Nullstring; 28th August 2012 at
03:13 PM
.