Rays Bay, FL
1,585 posts
Join Date:
Joined:
Nov 2011
Donate to Me


Make sure you download the correct version for your rom! This is a collection of my themes that will work on Jelly Bean Touchwiz roms for the Sprint GS3. This uses the Aroma installer and VRtheme engine in order to make all of the themes compatible for all of the available Touchwiz roms. If your rom has lidroid tweaks (15-toggle mod), make sure you flash the lidroid version. I am not responsible for what happens to your device. Please make a backup. If you have issues, post them here. I try to answer as quickly as possible. Because I do not have this device, please help each other out as much as possible. Enjoy
Release 03.21
Added Hot Rod Orange Magnum
Release 03.16
Rebased on 4.1.2
Release 01.21
Added Ubuntu
Added Ubuntu Black
Added Ubuntu Dark
Release 01.06
Added Onyx Cream Sandwich
Added Amethyst Onyx
Fixed White Magnum Center
Small changes throughout Onyx series
Release 12.05
Added Project Google
Added Brown Sugar
Under the hood stuff
Added transparent status to Sense
Changed Project Google dropdown
Changed Project Google status bar to darker grey
Bunch of other changes
Release 11.22
Initial release for Sprint

This has only been tested on fresh installs of roms. Please do a fresh install, set up your rom, reboot into recovery and flash the theme of your choice.
Download WasabiWa83 Custom Themes zip
Place on SD card
Make a backup
Wipe cache and dalvik
Select theme choice in Aroma installer
Reboot
Enjoy
Hit the thanks if you like my work, donate if you love it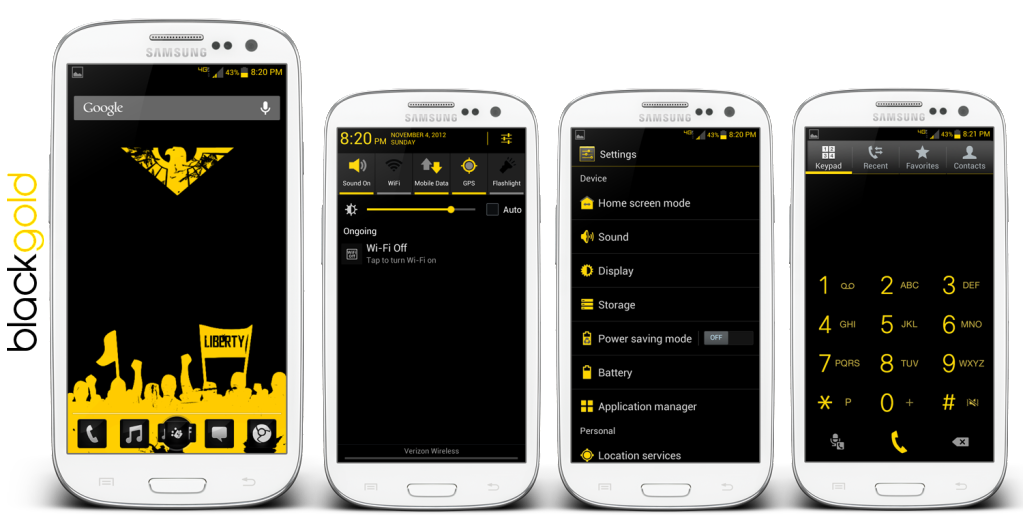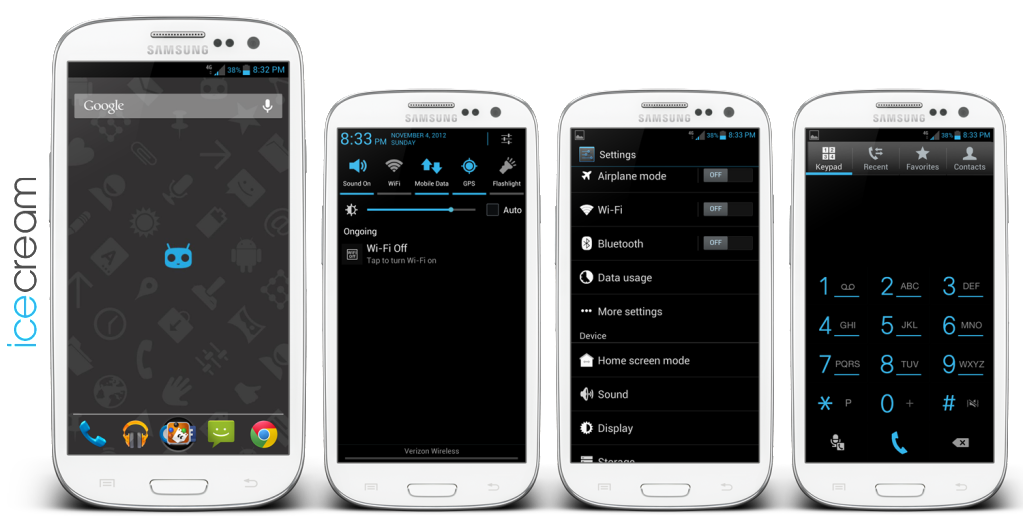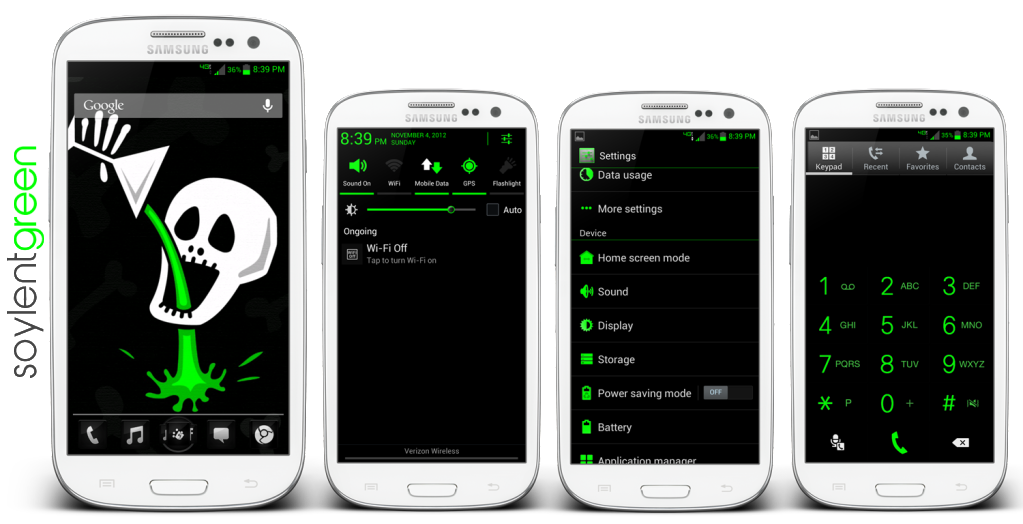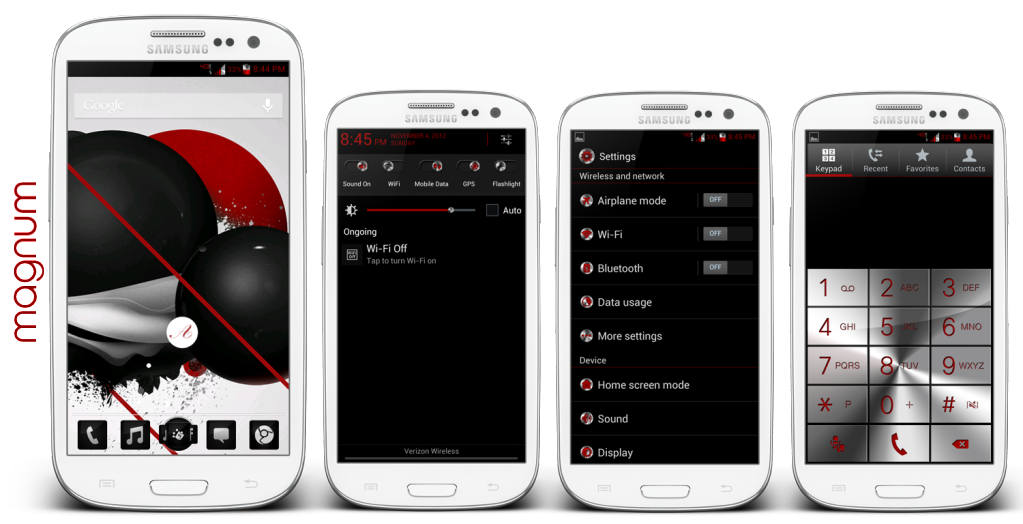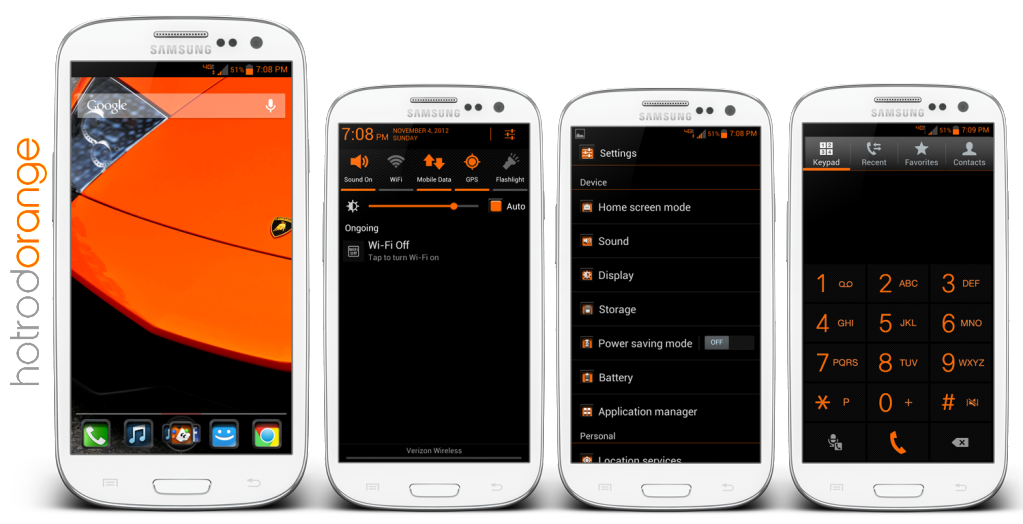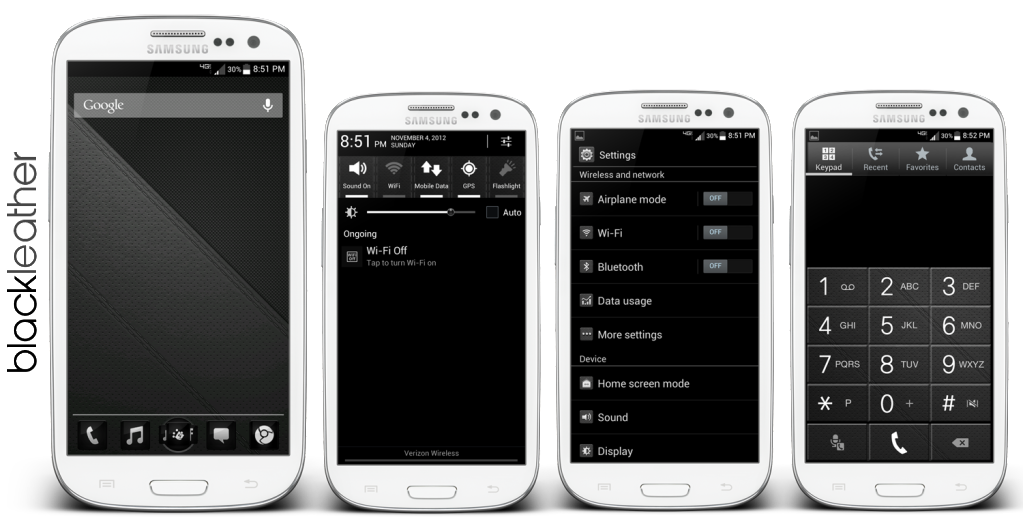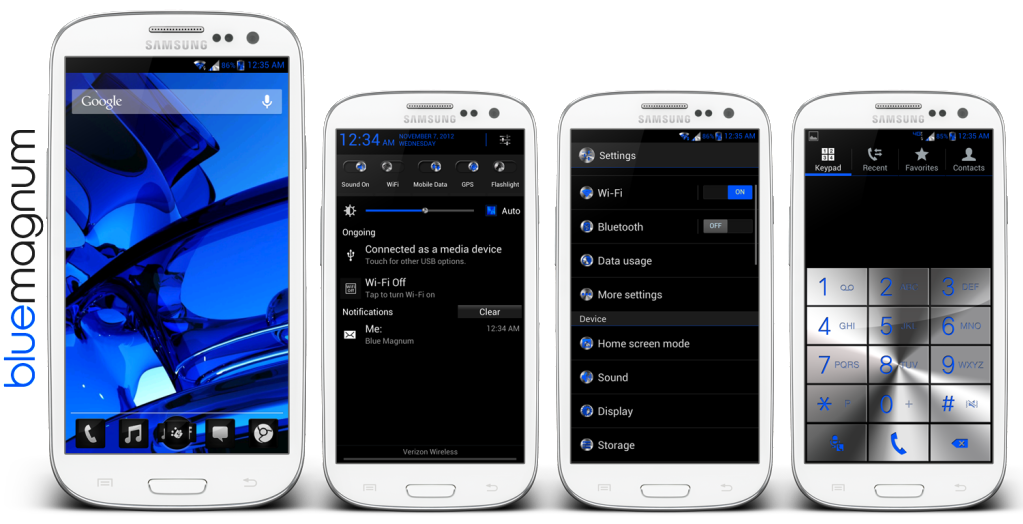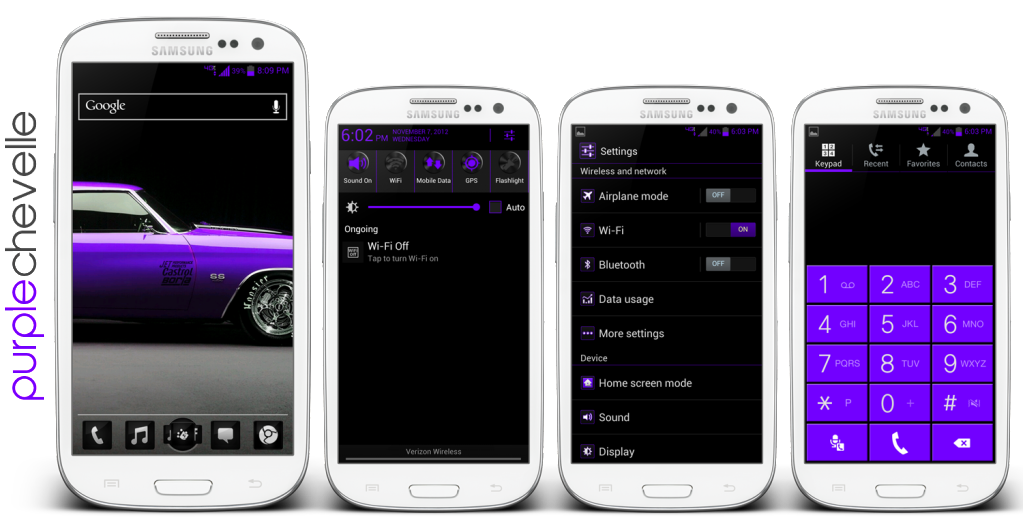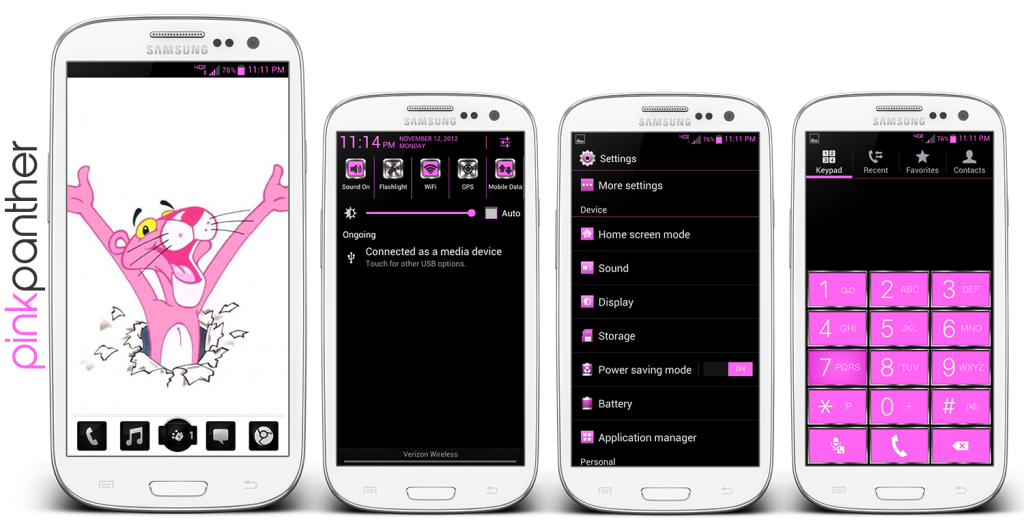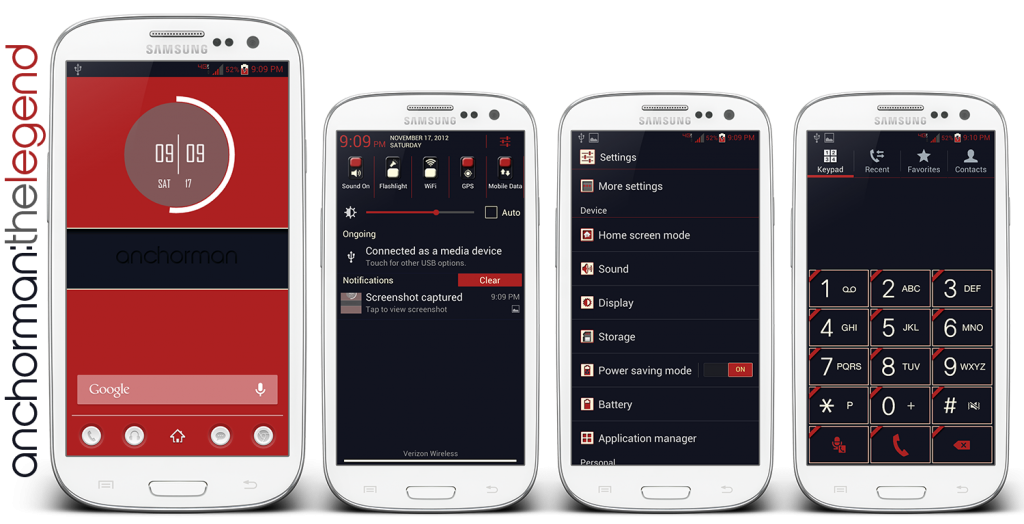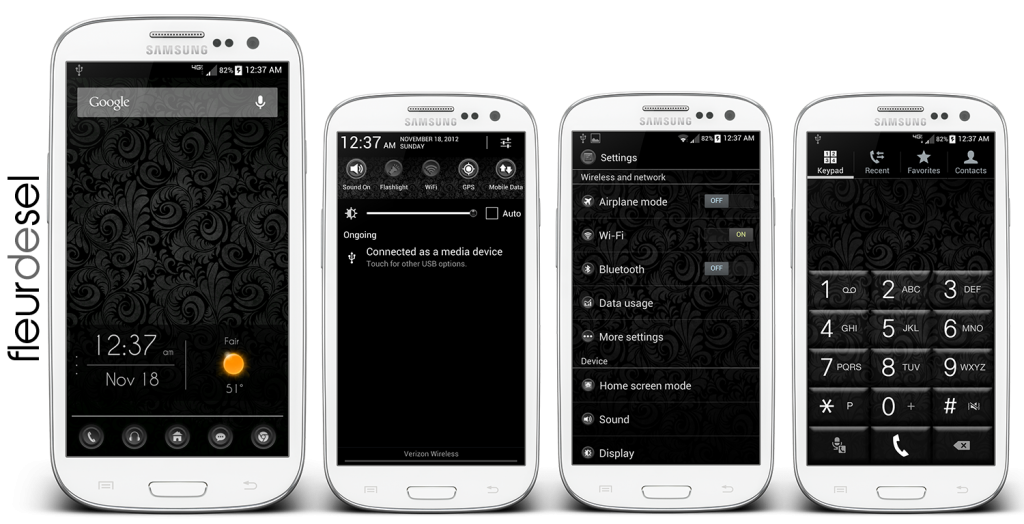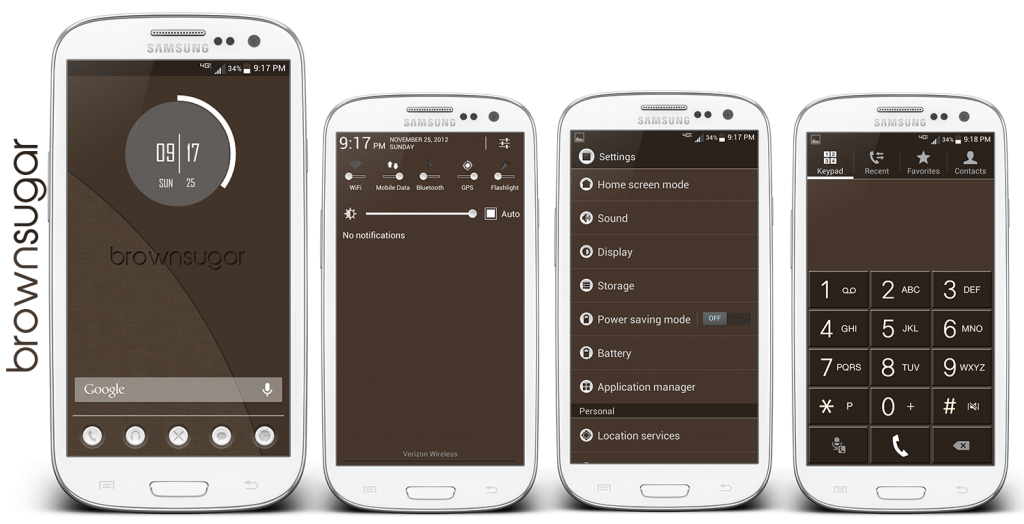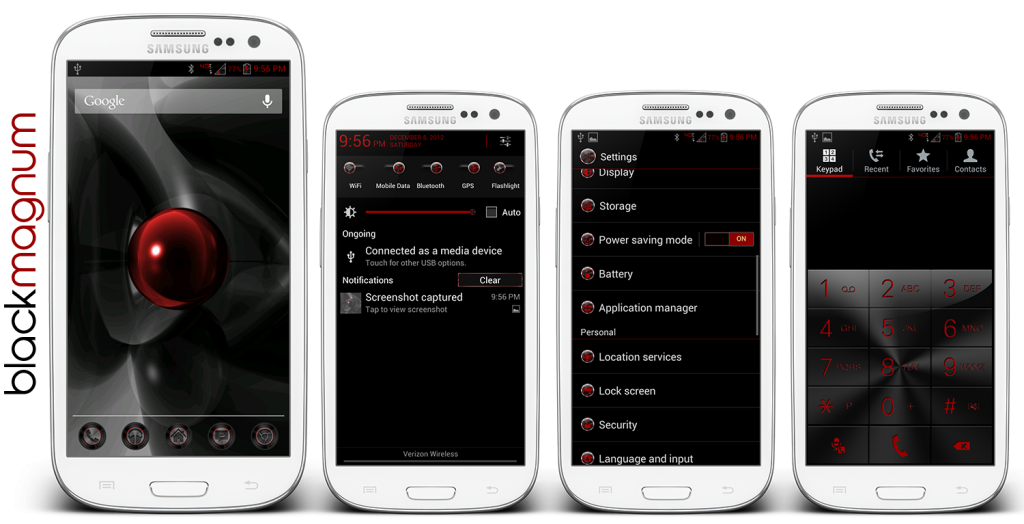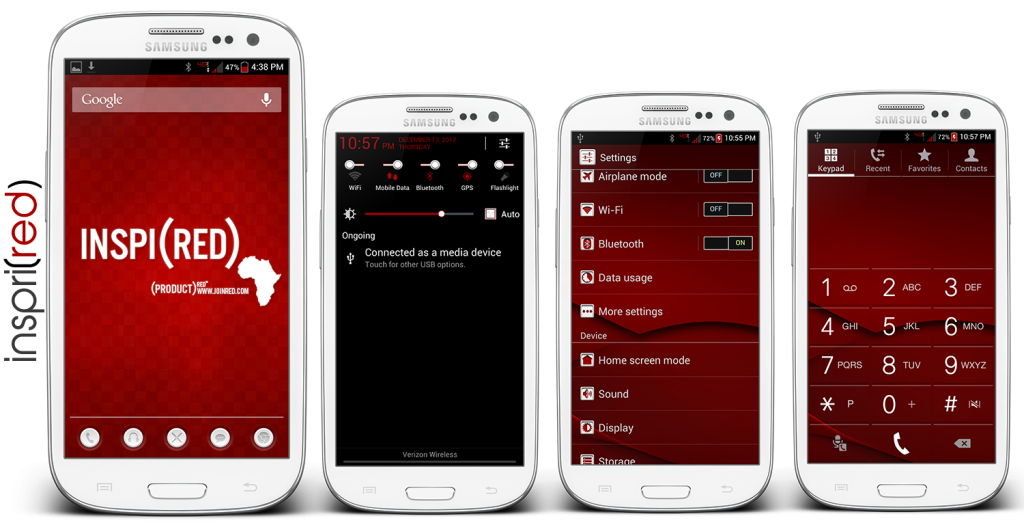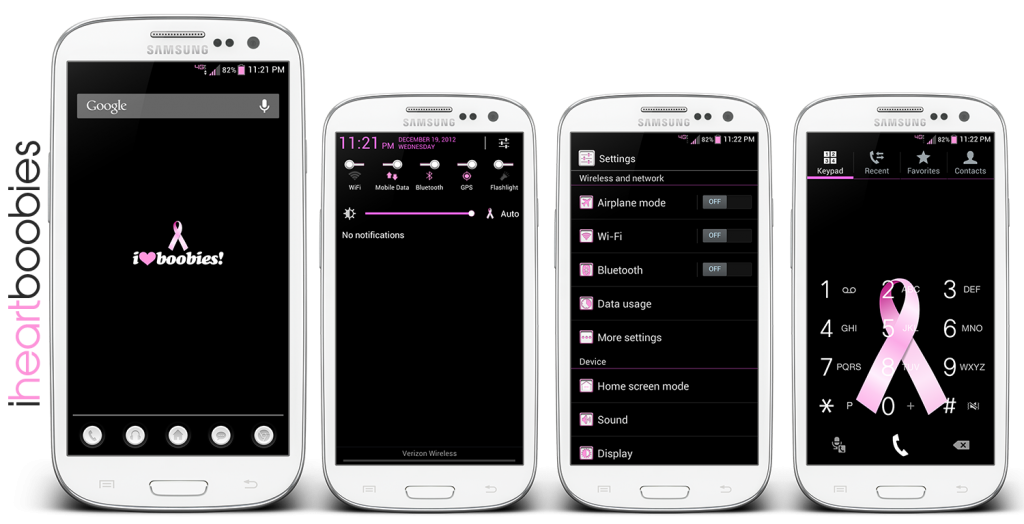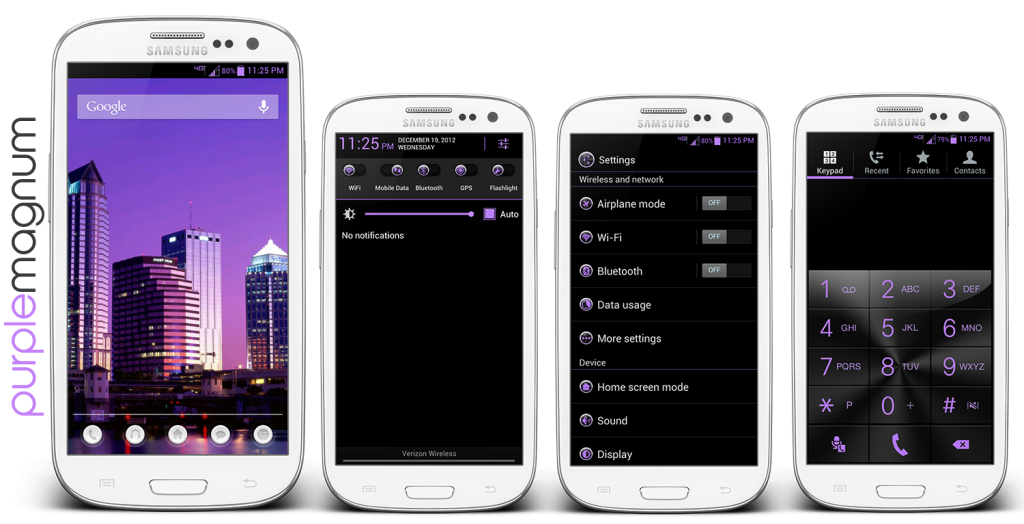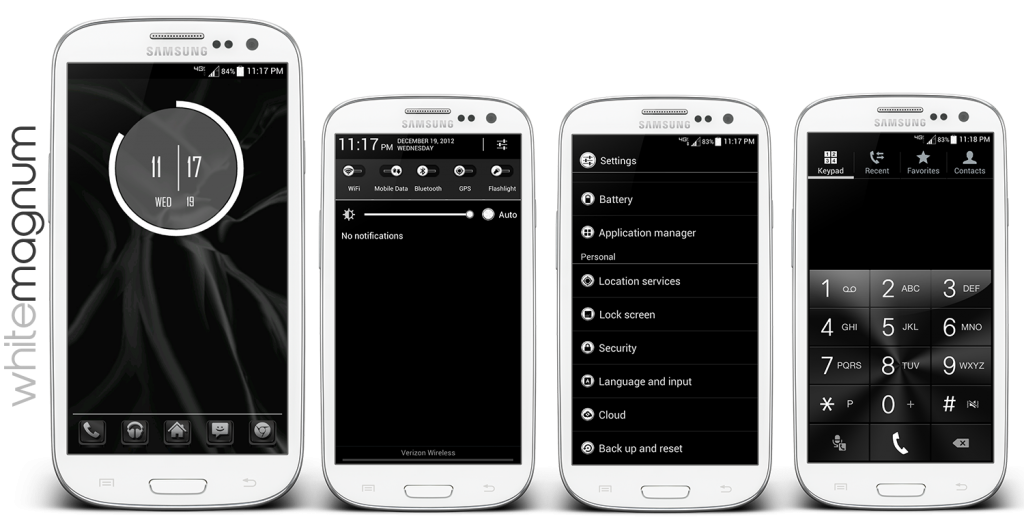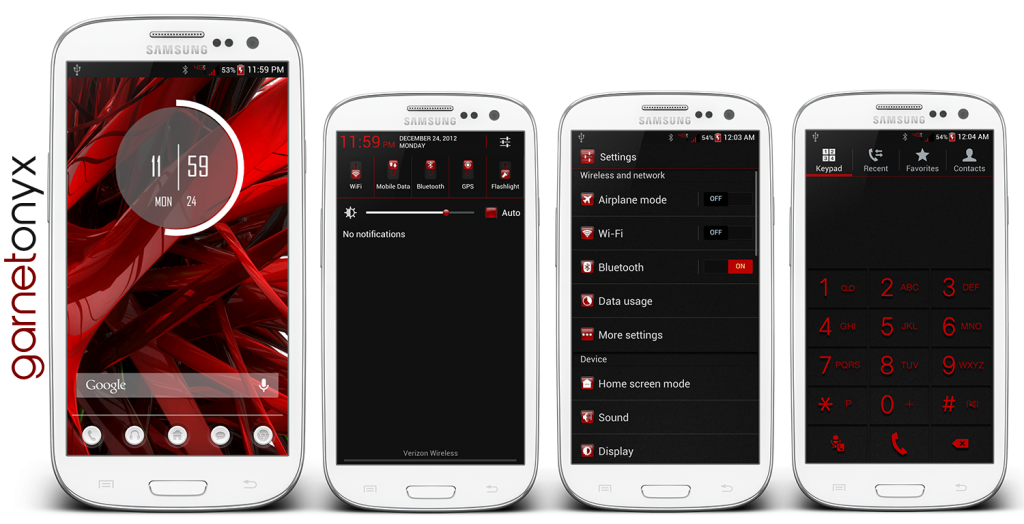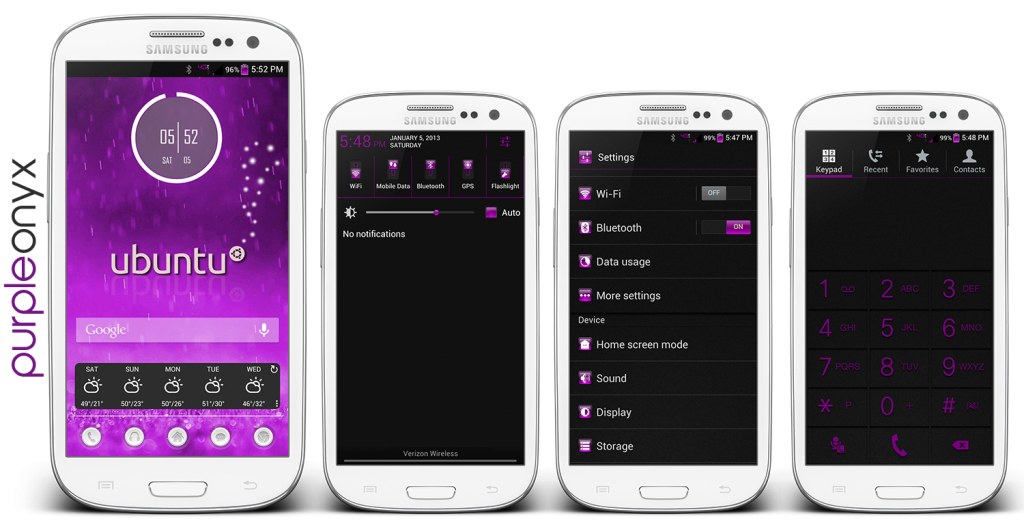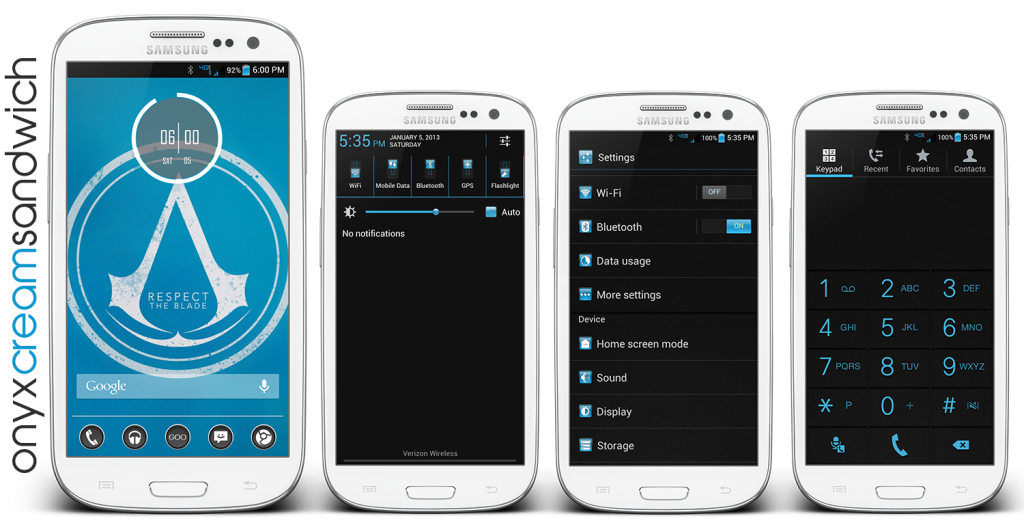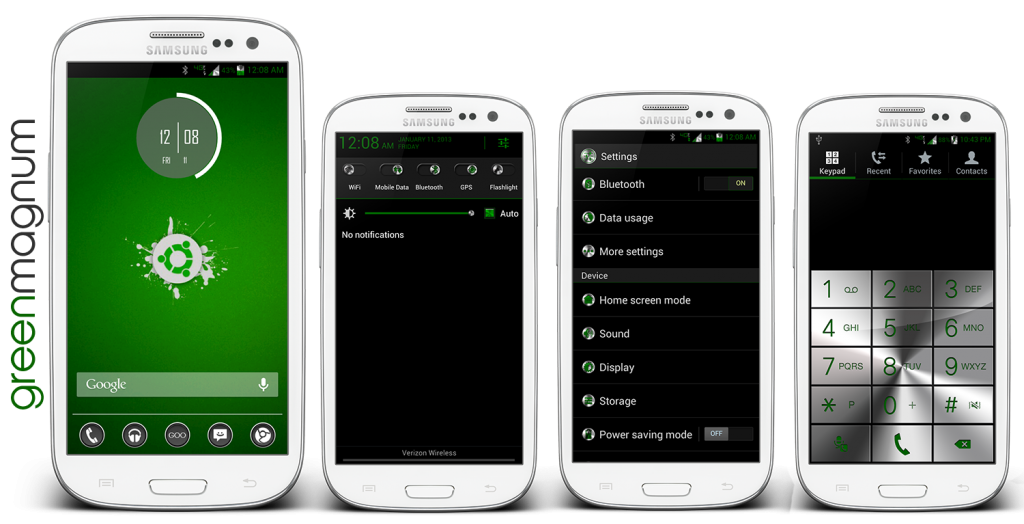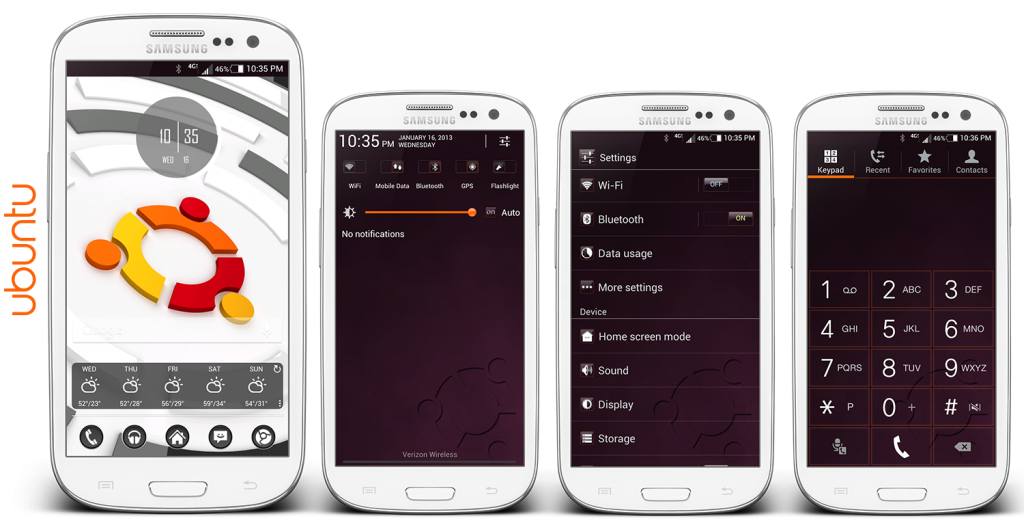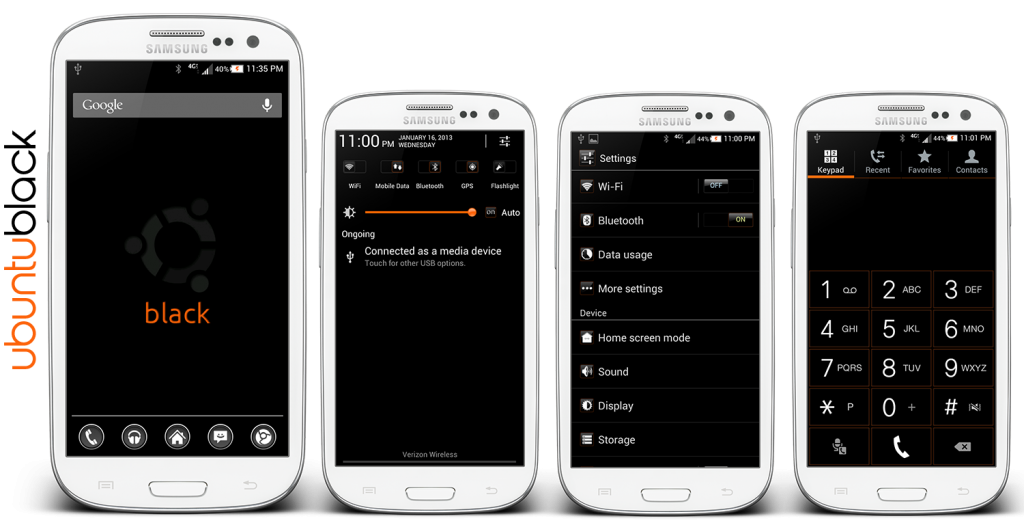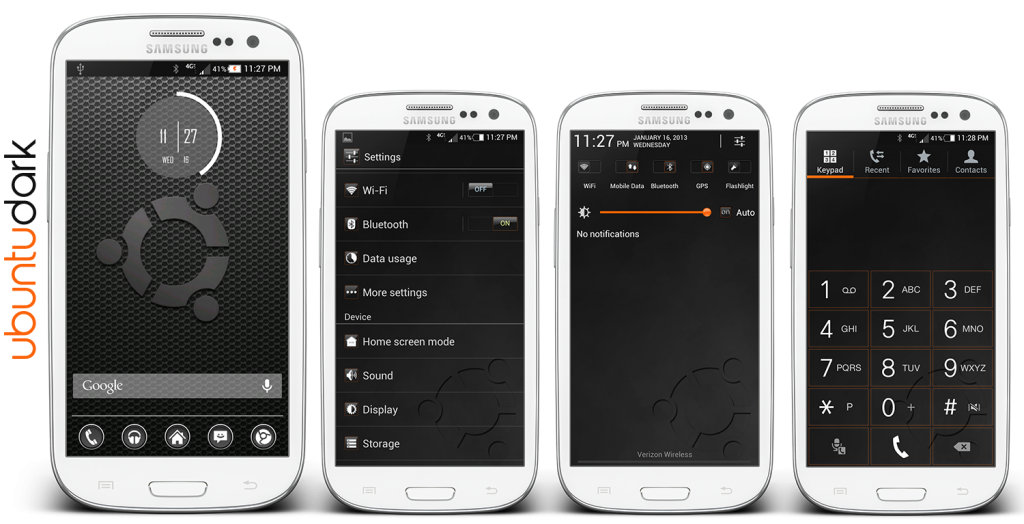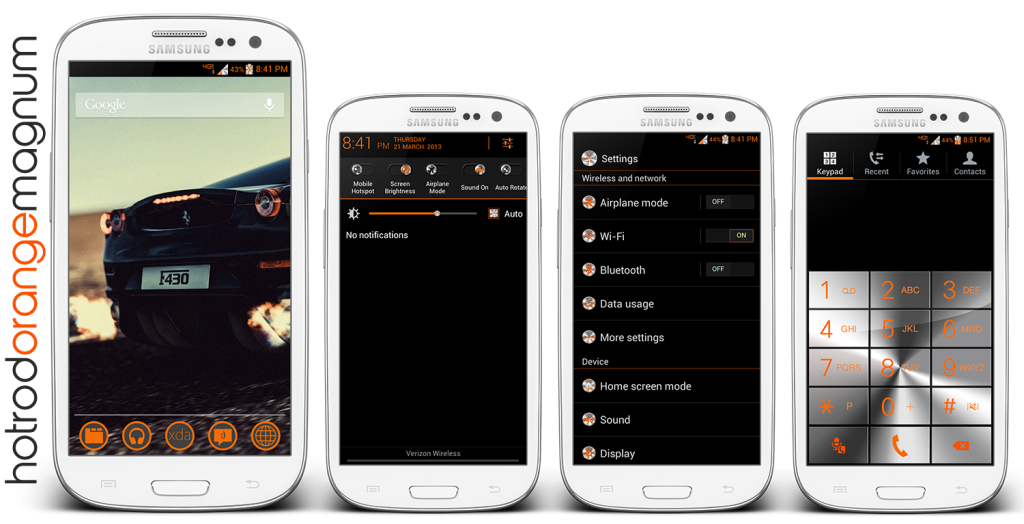 Coming soon:
Red Pearl
*All images shown are on the lidroid Jelly Bean release
*Icons I use can be found here:
Black
Metal
Phoney
Mint
Blaque
I also use Nova Launcher Prime and UCCW
Huge thanks to those devs for their work

-The biggest of thanks goes to thisiskindacrap. He edited the Aroma Installer and ported my themes into the installer for your use. Thanks to him, these themes and those that will come in the future should work on any ICS based rom that includes lidroid tweaks. Please consider buying him a drink for all he has done. And for being an awesome guy
-Thanks to rcw95 for all the help he has been able to provide me transitioning to making themes for a Samsung device and for all of the help finding xmls and images. And for being an awesome guy
-Thanks to Who MIKE D for all of his help with any bonehead modding question I might have and for killing me at MW3
-Thanks to amarullz for his original Aroma Installer.
-Thanks to VillainROM for the Villain Theme System.
-Thanks to all of the developers for their ROMs.
-Thanks to Goo.im for giving me a great place to host my themes.
-Thanks to all of my testers
-HUGE THANK YOU TO THOSE WHO HAVE DONATED
Do not, under any circumstances and without permission, use/post any of my work elsewhere. I'm happy to help, so please just ask.
Downloads in post 2! Extras will be in post 3!
Last edited by WasabiWa83; 22nd March 2013 at
05:33 AM
.