Philadelphia, PA
225 posts
Join Date:
Joined:
Aug 2011
Donate to Me
More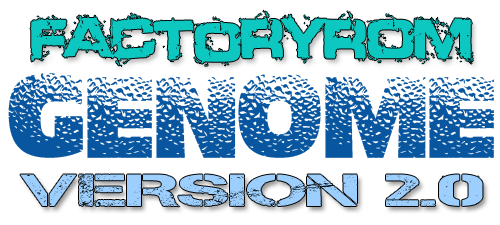 This is the second build of Genome. I believe I have worked out all of the
bugs from the Beta Version and I feel this is stable enough for a Non-Beta
title. Once again, if you experience anything unusual, please let me know
so that I can fix things immediately.
Added and Changed Features:
- Rooted / Deodexed System
- Custom Boot Animation
- Stock Lock Screen
- Google Now Fully Functional
- Removed all HTC Related Files
- Added Apex Launcher
- Cleaned up System
- Removed Permanent WIFI Status Bar Pop-up
- Added HTC Flashlight (Thanks dsb9938)
- Added Superuser App
- Removed NFC Status Bar Notification Icon
- Updated Stock Wallpaper
- Added Busybox
- Zipaligned all APK's
- Removed all HTC Bloat
Version 2.0 Change Log
- Fixed issues with Bluetooth Connectivity
- Fixed issues with 3G / 4G Data Arrows not Displaying
- Fixed issues with Live Wallpapers not Displaying
- Fixed issues with Google Now FC
- Fixed issues with Updater Script
- Removed more HTC Related System and Data Files
- Added 4 in 1 Reboot Options
- Added Root Browser Lite
- Added WIFI Tether App (
See Instructions Below for Configuration
)
- Fixed Boot Animation Runtime
- Fixed issues with Google Login Reboot
- Fixed issues with adding Mail Accounts
- Fixed issues with Auto Market Restore
- Changed WIFI Scan Interval to 150 Seconds (to conserve Battery Life)
- Temporarily Removed Transparent Status Bar
- Temporarily Removed Actuate Battery
- Removed Location Icon in Status Bar
Downloads
Download: FactoryROM Genome Version 2.0
MD5: 5dd5eea72423acbc7b75a5425d6499a1
Installation Instructions:
(1) Make sure to make a backup prior to flashing this ROM.
(2) Format System, Factory Reset and Dalvik Cache
(3) Flash in ROM in TWRP
(4) Reboot & Profit
Important! Please Read
If you are using anything other than the Stock Unlocked Kernel, MAY SURE to flash
the modules package that comes with the Kernel. There have been many reports of
things not working correctly due to people no following directions.
Configuring WIFI Tether App
(1) Open WIFI Tether App
(2) Click the Three Dot's in the Top Right of Screen
(3) Click Settings
(4) Choose Change Device-Profile
(5) Choose Generic ICS/JB (wlan0)
(6) Scroll Down to Bottom of Settings and put a Check in Box for "Routing Fix"
(7) Profit
Thanks:
nitsuj17 (Bits and Pieces)
b16 (for the System Dump)
dsb9938 (for the Unlocked Kernel and Flashlight App)
x3deamon3x (Disable WIFI Nag)
Dr_Drache (Tips and Hints)
All my Testers out There
Last edited by MyComputerDoctor; 23rd December 2012 at
01:16 AM
.