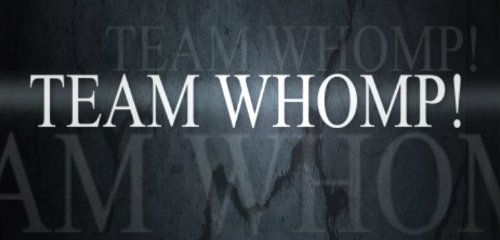 An ultra smooth, rock stable, and tweaked out stock rom! Offering great battery life, endless options, and putting the installation of the rom in the control of the user. Team Whomp is dedicated toward improving this rom and listening to the users to make it greater.

EvolutionCSR
: Developer
Cincyelite22
: Developer
Code:


Aroma Installer:


-Installation Options:Full Install, Mod and Theme Install
-Touchwiz Launchers:TW 4x4, TW5x6, Rotating TW4x4, Rotating TW 5x6
-Optional Launchers:Nova, Apex, Android 4.2 Launcher
-Status Bar Transparency:No Transparency, 25%, 50%, 75%, 100%
-Notification Pull Down Transparency:No Transparency, 25%, 50%, 75%, 100%
-Quick Toggle Colors: Stock, Baby Blue, Blue, Green, Magenta, Orange, Purple, Red, Yellow
-Drop Down Bar Colors: Stock, Baby Blue, Blue, Green, Magenta, Orange, Purple, Red, Yellow
-Battery Mods: Stock, Blue Circle, Circles, Digital Numbers, Green Circle, ICS Circle, Meter, Red, Stars, Stock W/ Percent
-Center Clock: Align Clock Center, Align Clock Right
-Optional Mods: Call Recording, Resizable Popup Browser, Ad Block, Increased Volume Levels, Auto Correct for Samsung Keyboard, On Screen Navigation Keys
-Google: Play Store, Maps, Street, Google Now & Search, GMail, GTalk, Youtube, Play Music, Play Books, Play Magazines
-Samsung: All Share, Groupcast, Kies, Media Hub, Music Hub, Mobile Print, Samsung Apps, Pen Apps, S Suggest, S Voice, S Cloud
-Miscellaneous: Accuweather Apps, Adobe Flash, Amazon Apps, Dropbox, NFL Mobile, Polaris Office, VPN Client, Yahoo Apps, Flipboard, Live Wallpapers,Verizon Apps, Swype
-Jelly Bean Apps: Jelly Bean Keyboard, Jelly Bean Camera, Jelly Bean Desckclock
-Social Media: XDA, Twitter, Facebook, Google +
-File Managers: ES File Explorer, Stock Samsung File Explorer
-Kernels: Stock Kernel, Perseus Kernel V32.1, Saber Kernel V13.4
-Boot Animation: Fossil Animation, Whomp on Fire Animation




-4in1 Reboot
-5x6 TouchWiz Launcher W/ Scrolling Wallpaper
-8 Color Options for Quick Toggles and Drop Down Bar
-23 Quick Settings Toggles Mod
-Awesome Beats Audio Mod
-Ad Block
-Android 4.2 Launcher, GMail, Keyboard, Camera, & Desk Clock
-AOSP Lockscreen Option
-AROMA Installer
-Battery Tweaks
-Black Status Bar
-Build.prop Tweaks
-Busy Box Support
-Call Record Mod
-Camera in Call enabled
-Camera enabled with low battery
-Camera Shutter Sound Option
-Center Clock Mod
-Contacts Tweaks
-Custom Boot Animation
-Debloated!
-Disabled Full Charge Notification
-Increased Call and Speaker Volume
-MultiWindow w/ All apps enabled and 50% opacity
-Multiple Kernel Selections
-Network Tweaks
-Notification LED Customization
-On Screen Navigation Buttons
-Percent Battery Mods
-Perseus Kernel
-Retheme and Remod Option in AROMA
-Resizable Popup Browser
-Rotating TouchWiz Launchers
-Samsung Auto Correct Keyboard
-SMS Tweaks
-Stability
-Stock Look
-Stock Fonts
-SuperUser
-Transparent Pull Down
-Transparent Status Bars
-Volume Buttons as Shutter
-Volume Skip Track enabled
-Wallpaper Scrolling
-Whompasaurus Built in Settings
-Whompasaurs Wallpapers
-Wifi Tether Mod

Quote:

Quote:
If anyone would like to use the work of Team WHOMP! all we ask is that you give us the credit due
Last edited by cincyelite22; 20th February 2013 at
10:22 PM
.