eau claire
2,245 posts
Join Date:
Joined:
May 2012
Donate to Me
More

This is the Jedi blue mini theme that ptmr3 made for us Jedi ROM fans. I am not the developer of this theme I was just asked to port it to work with the latest Jedi as ptmr3 is extremely busy making his ROMs and kernels even more amazing. You can thank him here
http://forum.xda-developers.com/show...php?p=34433283
. To flash make sure your not on any other theme wipe cache and dalvik flash theme wipe both again fix permissions reboot and this should work with twrp and cwm. I would also like to thank ptmr3 for all his help and allowing me to port this and AddisG for all his help with my questions. Thanks guys.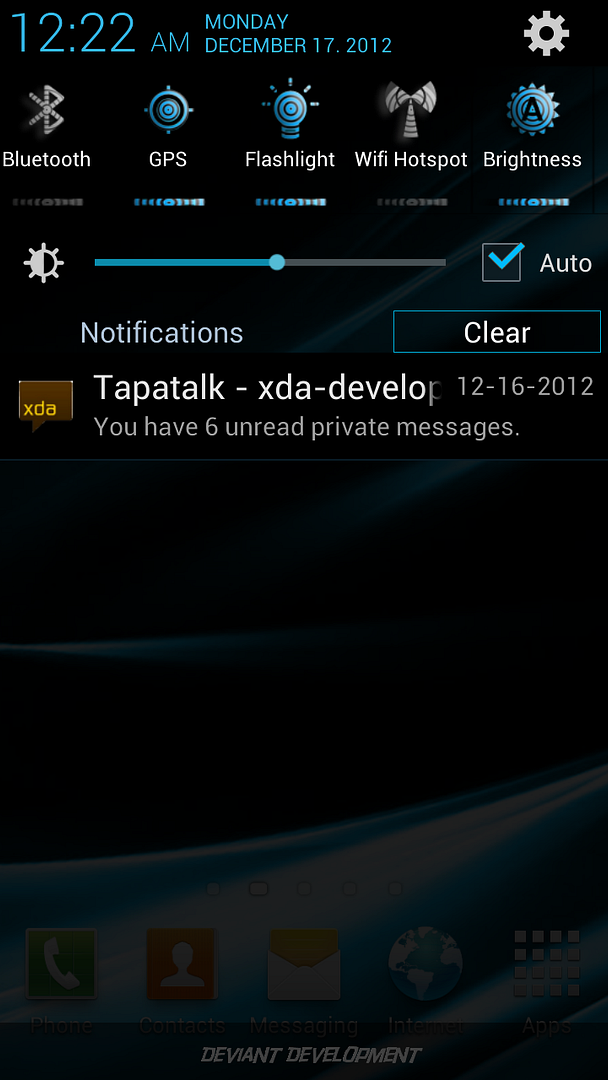 Thanks for looking and please leave feedback.
Do not post anywhere else!
If you USE my work or just appreciate it PLEASE hit the thanks button.
WARNING: only works on JEDI ROMS
http://www.androidfilehost.com/?fid=9390288116658472999
.
Hope you guys enjoy it 
Last edited by apen83; 23rd February 2013 at
09:41 PM
.