OP
Recognized Contributor
Bangalore
699 posts
Join Date:
Joined:
May 2012
More
Paranoid + AOKP + CyanogenMod = PACman
!!NOTE2: THESE ROMS ARE BMM ONLY
BROUGHT TO YOU BY RAVIKIRANCG
THIS IS BUILT STRAIGHT FROM PACMAN SOURCE AND STS-DEV-TEAM SOURCE. I WILL KEEP THIS UPDATED AS MUCH AS I CAN SO WHEN THERE ARE NEW THINGS ADDED ILL MAKE A BUILD
Features
based off of AOSP Jellybean 4.2.2
latest CM10.1
latest AOKP MR1
latest AOSPA (ParanoidAndroid 3.60)
all settings from CyanogenMod 10.1, Android Open Kang Project MR1, and AOSPA 3.60
PIE navigation controls
Hybrid Settings
Per-App Layout
Per-App Color
much more...flash and find out!
SCREENSHOTS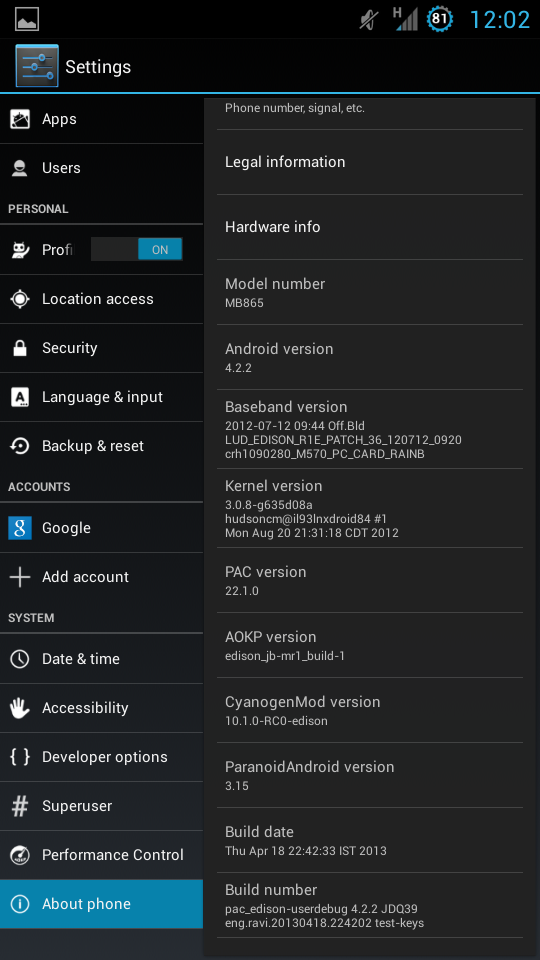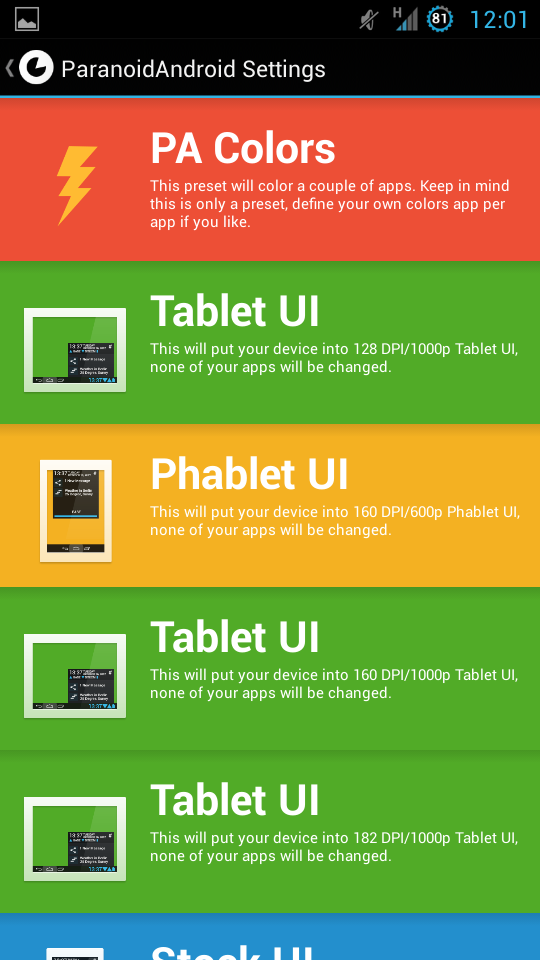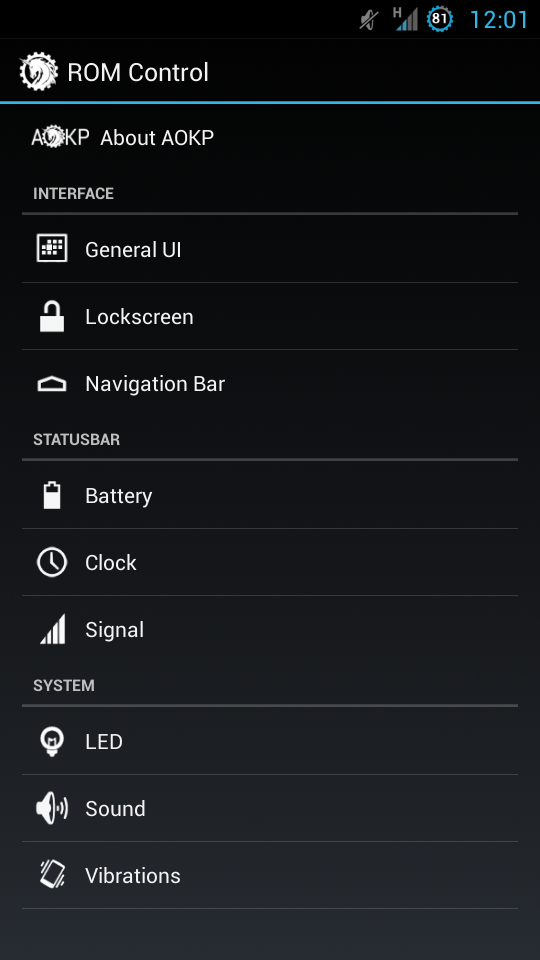 Flashing Instructions
Wipe Dalvik Cache
Flash Rom
Flash Gapps
Reboot
Enjoy
(NOTE: If you are coming from other roms or from PAC prior to 10-may build, you MUST WIPE DATA)
Downloads
NIGHTLIES:
VISIT
ROM:
DOWNLOAD
GAPPS:
DOWNLOAD
ALL:
VISIT
CHANGELOG
Thank You
STS-Dev-Team (Hashcode and DHacker)
whirleyes
wanggjghost
jimbridgman
Google
CyanogenMOD Team
AOKP Team
PA Team
And Special Thanks to alteredlikeness for guiding me
PAC ISSUES
-No 1080p recording. (common to all kexec roms)
Thats it.
Last edited by Ravikirancg; 29th July 2013 at
02:35 PM
.