RULES:


Before you start using this rom here are some things you need to know:

1. I am NOT updating every week (I work 6 days a week and have a 2 year old and Pregnant wife)...

2. Don't ask for ETA, this is rude and offensive. When it is done it is done.

3. Custom Roms come without warranty. They are tested before release but something always can go bad. So if you broke your phone or you got fired because the alarm didn't go off - I am not responsible.

4. Support is limited. Sometimes I can answer your questions sometimes I don't have the time. There will be times I don't have an answer so please do no repeat your question or get offended because I haven't answered you.

5. Don't compare ROMs. It is rude and offensive for developers. *If the other rom has what you need, use that ROM.

6. Don't Kang my work. You may fool everyone else but I will know! If you want to use something just ask!

7. Read the change log. All relevant important information is there first! i.e. Bugs and fixes if there are any at the time.

8. Read and follow the how to install.




Code:

#include 
/*
* Your warranty is now void.
*
* I am not responsible for bricked devices, dead SD cards,
* thermonuclear war, or you getting fired because the alarm app failed. Please
* do some research if you have any concerns about features included in this ROM
* before flashing it! YOU are choosing to make these modifications, and if
* you point the finger at me for messing up your device, I will laugh at you.
*/

By using the rom you agree with the above terms!



Quote:

HOW TO INSTALL:


Download ROM and place on SD
Reboot into recovery
Wipe unless change log say otherwise *
Install the ROM
Reboot out of recovery
Skip setup wizard (you can put your name in)
wait five minutes for all to settle as this is a highly tweaked ROM and Kernel
Reboot
Install the 3minit app (not included, but the frameworks of 3minit are. Nothing else needed.)



Additional install info:





Go to the play store and buy the paid version of 3minit to suport the developer. It is only $2 and gets updated first! If you can't do this go to his thread where he gives away free older versions. Make sure to thank gharrington and tell him Infamous sent you.
Now install Xposed. The installer app comes with the ROM. Open it and click install. Don't reboot yet. Hit the tab above that says modules and turn on the modules you want to use... now reboot.
Driver for Viper4ANDROID = CortexA8 with NEON
Now enjoy the fastest and most customizible *ROM for the S4.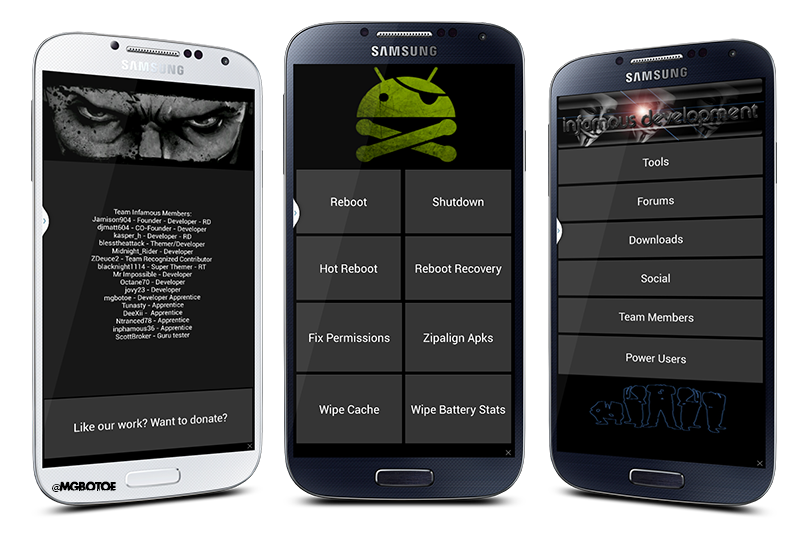 About:


Quote:





Offical M919UVUAMDL
Infamous S4™ Kernel by default
3Minit frameworks ported by * * *@Mr Impossible Make sure to thank him!
Busybox
Rooted
Deodexed
Zipaligned
Zipalign on boot script
Wifi Calling enabled
Sysro/sysrw
Carrier IQ Free
App/data Support
Debloated
3G/4G/Wi-Fi Speed And Signal Enhancements
Build.Prop Tweaks
Init.d Scripts
AOSP 4.2 Keyboard
Faster SD Card read/write
Nova 2.0
DSP Manager
Removed Ads
Updated SU binary
Koush's superuser
Menu to kill
100% battery mod
Wifi Tethering (widget need to activate - Playstore link
AOSP Browser with native sync
S4 supported xposed installe
Trickster MOD
inverted GenieWidget.apk
Ondemand and CFQ as default
Fast Charge
Faux Sound support
USKM - INFO - First S4 Kernel to bring this to you!
added SIO and ZEN schedulers
activated Conservative governor
SETUID restrictions removed
Nottach Xposed v12 - All credit goes to him. Give him a thanks or even donate if you can. Dude rocks! - Thread
Xposed Theme engine
Xposed installer
Custom Bootanimation support
Upgraded DSP Manager
Team Infamous dark dialer
XthemeEngine beta 5
CSC tweaks
Google Edition Camera with Photosphere
Google Ears
Trickster MOD
*inverted GenieWidget
InfamousCPU script
InfamousAPKboost script
CPU Sleeper apk by my personal buddy Eugene373 if you like it please support him and get the PRO Version
V6 Supercharger Script! Thanks to zepplinrox!Read here
* *Also included the scripts under *system/xbin/scripts so you can modify to your preference:

Die-Hard_Battery_Calibrator_RC5 (because stock the battery isn't read correctly)
KickAssKernelizer_Tweaks_Installer_Update_3_RC11_T est_1
V6_SuperCharger_for_Android-Update9_RC11_Test_9
!FixAlign_Test_6
3Minit authorized distributer!!!



3Minit Framework 2.4 by gharrington Please donate to him!! - Donate link Also please buy his donate app as it works best with our firmware!!! Link to the app on the play store
We are supporting the frameworks on our end. Do not go into his thread for tech support! Thanks
Xposed runs great along side of 3minit! There is nothing this update can't do.
User Reviews and My info videos:


Quote:

Quote:

@

phonetechkid

's *review, thanks bro!.............................................. .........@

Tunasty

very detailed review! Thanks bro!

Quote:

A first attempt to a developer's over view for Infamous S4 v3.2............ How to install and setup Xposed on Infamous
*

Quote:

A quick over veiw.............................................. ............................... How to wipe and install Infamous the right way. (ATT still needs Loki)
*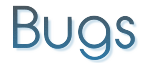 Quote:
Quote:

Known issues:

- Not all of the functions in 3minit are working, like long press home, menu, and back. There are huge code differences, we are still working on porting these features so bear with us! thanks.
- Some of the strings have mix matched ID's. So some of the notifications and system messages are wrong... ie, Screen shots say that it can not be saved but it really does.


Found a bug?
Pull a log to help me help you

Quote:
Make sure to check out our very own Team Infamous Recognized Themer @blacknight1114 's 3minit themes! Only themes approved by us! link to thread

Also check out his other themes at the theme shop - link to thread
XDA:DevDB Information
[ROM][MK2][AROMA] INFAMOUS S4™ | V9.0 | 3Minit Authorized distributor | Dec 1, 2013, a ROM for the T-Mobile Samsung Galaxy S 4
Contributors
Jamison904
,
Mr Impossible
ROM OS Version:
4.2.x Jelly Bean
ROM Kernel:
Linux 3.4.x
Version Information
Status:
Stable
Current Stable Version:
V9.0
Stable Release Date:
2013-12-01
Created
2013-07-30
Last Updated
2014-01-07
Last edited by Jamison904; 27th July 2013 at
06:04 PM
. Reason: Themes baby