21 posts
Join Date:
Joined:
Aug 2013
Beta Testing

Currently looking for users who are interested in beta testing Notifyer. A few new features, you can see the screen shots at the end of this thread. Lots of behind the scenes improvements and restructuring to the project to make it easier to work on and add lots of new features in the near future.

Please PM me your Google account email address if you would like to become a tester and I will send you the invitation. There are beta versions of Notifyer+ and Notifyer Free, let me know which one you want to try.

I'm particularly interested to hear feedback about updating to the beta version over the top of the current official version. I want to make sure that no existing widgets or settings get lost in the update. It seems fine from my testing so far but just want to absolutely confirm this.

Cheers and please get in touch!

Notifyer
Hi everyone, here's my app Notifyer. Provides a notification bubble over your app icons like on iOS.
https://play.google.com/store/apps/d...tions.notifyer
Notifyer runs as an accessibility service, you just replace your regular app icons with 1x1 Notifyer widgets and then choose which app to monitor. Settings are provided to adjust for alignment, size etc to blend in with your launcher.
I'm new to app development and this is my first ever app. I don't have a huge amount of programming experience so keen to tap into the expertise XDA has to offer. I'm hoping to recruit some testers running 4.3 to help me implement the new notification listener service but that will be a bit later on. Please get in touch if you spot any issues.
Cheers guys, let me know what you think.
Tom
Pics.
and a couple from Notifyer+ which is the paid version. Supports some themes and icon packs, has a couple of calendar icons with correct date (like iOS) and a few other extra features.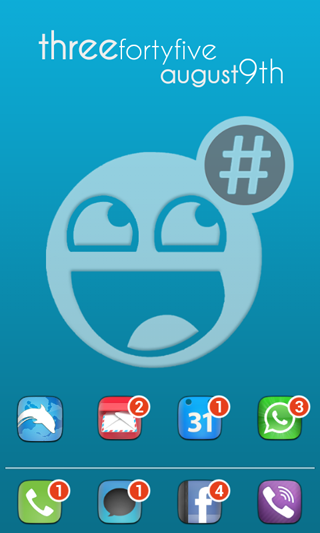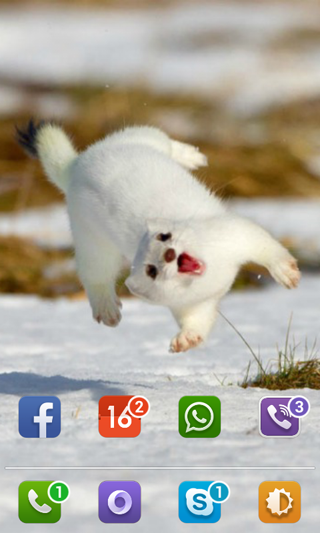 Last edited by TinglyBill; 27th April 2014 at
08:21 PM
.