this thread is for m7. it will not work on m8. please check the general section of your device forums if you do NOT have m7
if you have recently s-off'ed using a java card,or some other exploit that did not remove your
tampered
banner from the bootloader screen,then this thread is for you.
you do
NOT
need to downgrade your hboot. this simple adb command works without any scary hboot downgrades.
*you must be s off.
*you must have superuser installed(see
this thread
if you need help installing superuser)
read this:
this will
not
work if your s on
the usual disclaimers:
i have tested this my my m7_ul t mobile variant,but use this info at your own risk. if it melts your phone into a little pile of aluminum goo,its not my fault.
credits
-beaups for giving me the echo comand,so yall didnt need to dump,edit with a hex editor,and copy back
-andybones for testing it on m7_wlv
IF you are an advanced user with adb/fastboot set up and some basic knowlede of the cmd window,you can skip to #2
1)set up adb
2)reset your "tampered flag"
enter the following:
adb devices
adb shell
su
(if needed to get a
#
prompt)
echo -ne '\x00' | dd of=/dev/block/mmcblk0p7 bs=1 seek=4265988
(i would very strongly recomend you copy/paste this)
exit
(
exit
a second time if you need to to get back to a normal > prompt)
adb reboot bootloader
verify
tamered
is gone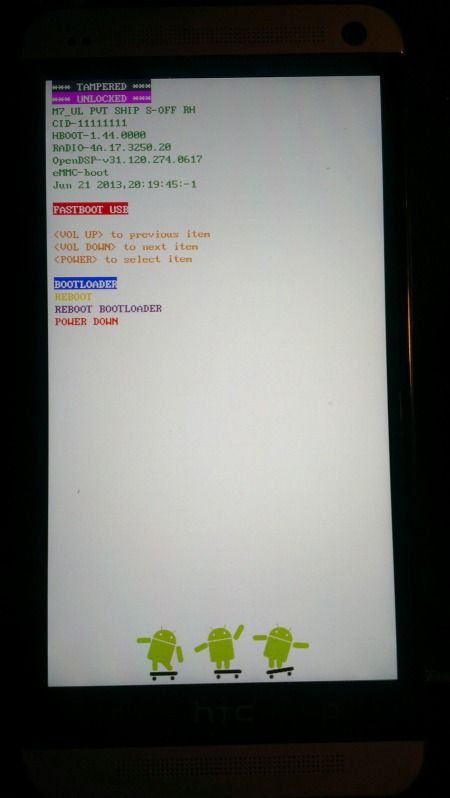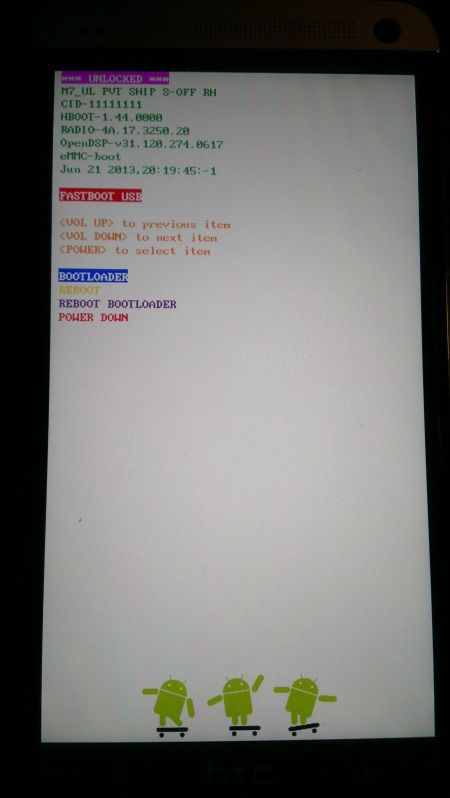 other useful threads:
how to lock/unlock your bootloader without htcdev(s-off required)
if this does not work for you
Last edited by scotty1223; 1st May 2014 at
12:26 PM
.