NuSenseSIX
Lollipop
5.0.2
HTC Sense 6.0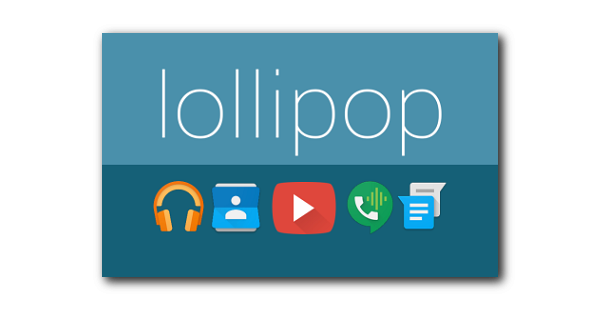 About The Rom:
NuSenseSIX
Now fully rebased from Lollipop m7 Sense 6 from HTC
The original NuSenseSIX ROM was an HTC One (2014) m8 port for the Verizon HTC Droid DNA.
It has since then, been rebased from the m7.
It is intended to give you the full stock HTC experience, but with a few customizations or features unlocked, that we all crave.
The rom is very functional!
It has been deodexed and modified for our device and network.
I hope you enjoy NuSenseSIX!
______
Some of the Features:
All new m7 Sense 6.0 - Android 5.0.2 Base
Extreme Power Saver Mode
App Drawer Grid Options
Beats Audio
Boomsound
Sense 6 Toolbox
Xtended Settings
Music Channel Toggle - lyrics/pulldown/visuals
Logo2Menu
New 2014 Camera
Deodexed and optimized
Updated most Market Apps
Rooted with latest SuperSU v2+
10 Default HTC color themes included and enabled
Native HTC Wifi Hotspot (enabled for all users)
Native No Lockscreen
Font changer in settings
HTC EQS
HTC Backup
HTC Task Manager
Xposed Framework
Viper4Android (will add back soon)
Busybox
Launcher Options
Traditional Wake features
Motion Gestures: S2W, S2Dial, DT2W, etc
and much more...
Mods will be in Post #2
Changelogs in post #3
Code:
Sharing Policy:
If you would like to use this rom or parts of this rom, in your own, you must ask me for permission first!
Please do this via PM, so as not to distract from the purpose of the thread.
These matters are best dealt with privately, for everyone's sake.
Thanks for your undertanding and consideration.
Violators of the above, will be reported to XDA Moderation for proper handling.
DOWNLOAD:
PLEASE DO NOT MIRROR MY FILES
I TRACK DOWNLOADS TO KNOW WHAT PROJECTS STILL HAVE INTEREST!!!
(ie: your mirrors could cause the project to end early)
NuSenseSIX 10.2
01-27-15
Enjoy the Lollipops!!!
Suggested Recovery:
TWRP 2.7.0.8
by MDmower(what I used in testing)
Latest Radios and Firmware can be found here
Motion Gestures
To enable Motion Gestures:
The included kernel(as of RC6.8+) supports HTC's EasyAccess Motion Gestures.
You just need to enable Xposed and the included Sense 6 Toolbox Module.
Then enable the Wake Gestures toggle in the Toolbox, assign your actions and reboot.
The HTC Logo(M7)/Home(Dna) is used in place of volume rocker, for the camera gestures.
OLD Versions:
Thanks:
Google - Android OS
HTC - Sense 6.0 base
Disconnecktie - Testing/m7vzw
Source -
Link
XDA:DevDB Information
NuSenseSIX Lollipop 5.0.2 - Sense 6.0, ROM for the HTC Droid DNA
Contributors
santod040
Source Code:
https://github.com/santod/android_ke...xwl/tree/5.0.1
ROM OS Version:
5.0.x Lollipop
ROM Kernel:
Linux 3.4.x
ROM Firmware Required:
Latest hboot, radios and firmware
Based On:
Sense 6.0
Version Information
Status:
Stable
Current Stable Version:
6.8
Stable Release Date:
2014-06-28
Current Beta Version:
10.2
Beta Release Date:
2014-03-28
Created
2014-03-28
Last Updated
2015-01-28
Last edited by santod040; 25th June 2014 at
10:05 PM
.