[FIXED]Self unmounting SD Card Problem
---
Hello.. i have a DHD well as far as i know i can flash roms without the inspiremod and nothing is really broken except bugs.
Anyway, ny sdcard keeps unmounting itself every now and then. It happens randomly.
When i was on stock 2.3, i didnt have that problem.
So far i have flashed two roms...Pac android 4.2 and Fallen v3 android 4.3, and they both have the problem
EDIT:
I found a fix to the automatic SD unmounting problem.
I did some resaerch and found out that the problem wasnt the SD Card or ROM but is a mulfunction in the mini board that holds the SDCARD and SIMCARD.
This is how it looks like.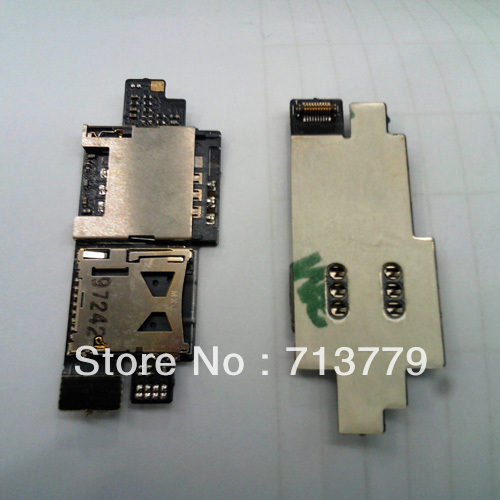 Its not difficult to change and shouldnt cost much either.
I changed mine by myself.
You can follow this youtube
Video
on how to dissasemble the DHD.
You dont have to tear the device down to the screen.
After opening the cover, you should see the mini-board.
It serves as a cover for some part of the motherboard.
You can just disconnect the part which connects to the board and carefully remove it.
Replace it withe new one, cover the phone and boom--no auto unmount problems.
Or you could take it to the repair center to have it changed.
Note: I am not responsible for blah blah blah-blah...hope you get what i mean.