[Tutorial] How to Update Superuser using recovery
---
How to make a super user zip on your own? Any super user app. This is made using free app no paid app. if you want to use any paid app as su you should buy it and follow the rest of the guide.
Step 1: download
Sample SU file
Step 2: Download any Super user app from playstore to your pc (Use evozi.com for easy download)
Note: Search in playstore for supersu or go to this link
https://play.google.com/store/search?q=Super%20User
Right Click and Copy link Location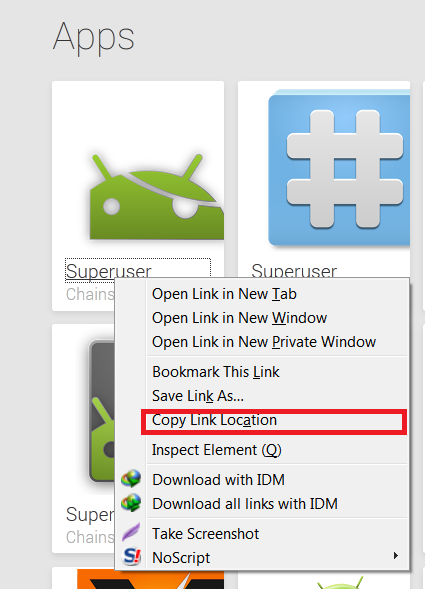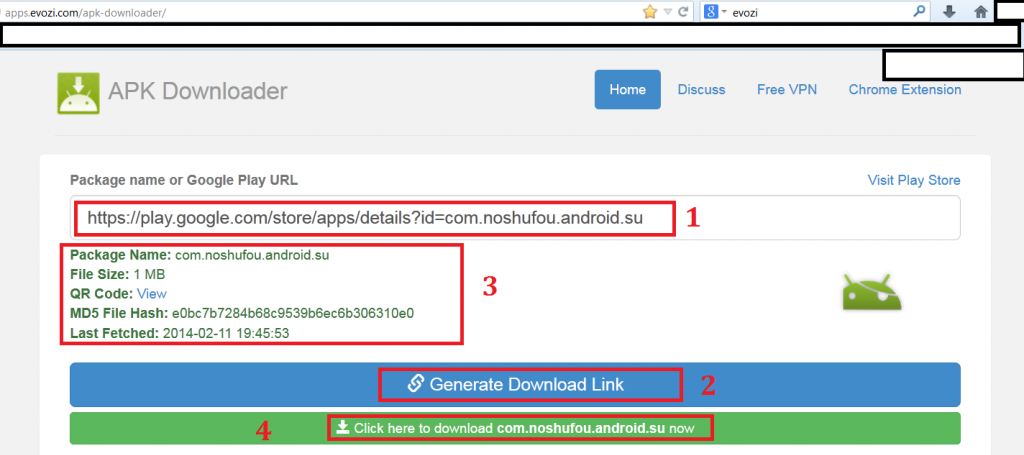 Explanation:
1 = Paste the copied link here
2 = Press generate link
3 = next it will fetch all info of the app
4 = Press here to download
Step 3:
Extract SU.zip
Go to su>setting>app (see pic and do the same)
copy downloaded file to su>setting>app folder
Step 4:
copy "Superuser" file name that already exists and delete it > rename downloaded file to "Superuser"
zip folder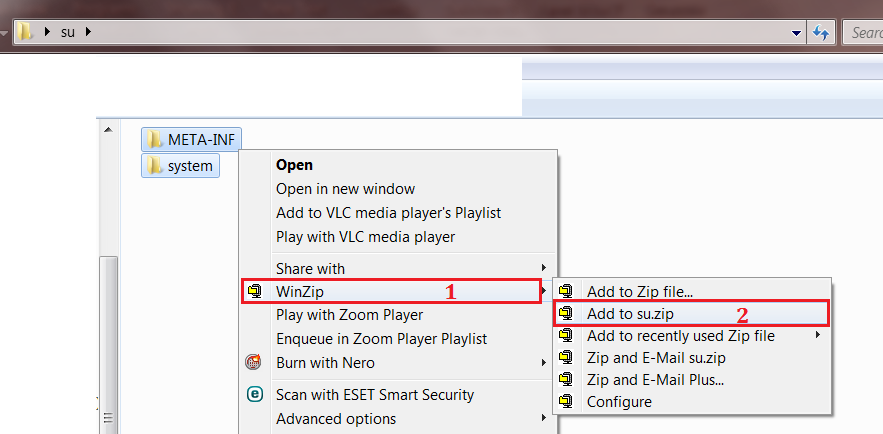 and flash in recovery. That's it.