Lockscreen Background Changer
Some month ago a friend of mine gave me the idea to dinamically change the Android lockscreen background image on the basis of different events. From this scratch idea I developed this app
It give you the power to dinamically change your lockscreen background image according to different events. At the moment it support:
change on battery charge value decreasing
change every fixed (but editable) amount of time
Some other events will be added soon
Where to find
You can download the app on Google Play Store at
https://play.google.com/store/apps/d....lckscrwpchngr
How it works
The app use both user images and special image packages called ThemePack. ThemePack can be downloaded from market (both free and paid) and will simplify the process to obtain background images.
Use custom images
If you want to use you images, please keep in mind every modality use a different set of images. I will give you a quite detailed description below.
• Change background on battery charge value changes
This mode use a set of 20 images in .png format. For better result I suggest to use all resolution for all images.
Background image will be changed every 5% of battery charge.
You must rename your images in this way:
100% → 100.png
95% → 095.png
90% → 090.png
...
10% → 010.png
5% → 005.png
NOTE: 0% is not used
All images must be grouped into a folder. You must put this folder into the 'battery mode' folder (you can get it path in the information when you run the app)
• Change background every fixed amount of time
This mode use some images wich will be switched one by one after the time interval you set. To work this mode need at least a folder with inside at least one .png image (obvioulsy I suggest more than one image or this mode is not so useful
)
Screenshoot
Here I post some example of the changes made with mode set on "battery charge value":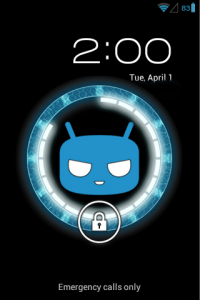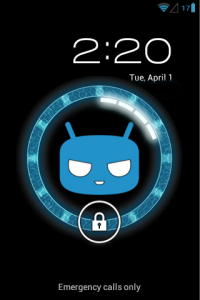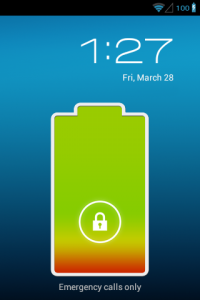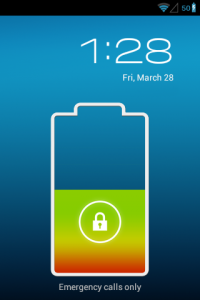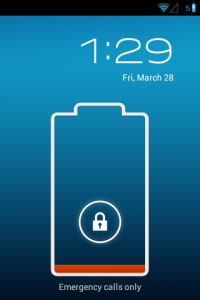 Additional Information
This app was tested but might be some errors yet.
The changer work using a work-around wich needs ROOT permissions and works fine on CyanogenMod ROMs. If you use different ROM and face some issues, please report them. I'll try to solve them as soon as possible
Translations
The app is in english only at the moment. If you like to help in translation feel free to contact me
Bug report and suggestion
You can both write them here or use BitBucket Issues tracker
HERE
Changelog
1.0.3
- fixed crash when click on "Enable app" and "Start at boot" in Settings Menu on some devices (Issue #5)
1.0.2
- bug fix on choose folder screen
- ThemePack now supported on "change every fixed amout of time" mode
- Added Italian translation
1.0.1
- some bug fixes
- improved the "Choose image source" screen
1.0.0
- initial release
Last edited by Noisemaker00; 10th April 2014 at
08:22 PM
.