https://twitter.com/LlabTooFeR/statu...49952505401344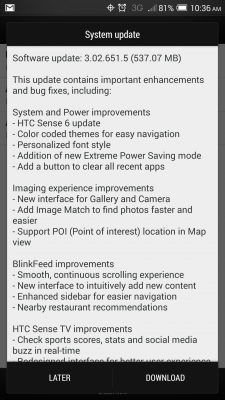 I guess we can't be too far behind now.
HERE
's a full list of improvements to Sense 6 for the M7
Thanks to @
thoughtlesskyle
for the below downloads.
OTA.zip on DevHost
Download it here
Firmware zip from OTA (pulled directly from it, haven't tested though)
Download here
Modified Firmware zip (removed boot.img/recovery.img/Hboot.img again still haven't tested)
Download Here
Stock rooted ROM
Thread is here
Last edited by eXplicit815; 1st June 2014 at
01:23 AM
.