More
Info & Thanks
What you need to know before you use this kernel.
This kernel got Selinux Permissive state as it supports more apps like TiTaniumbackup.
Reverting back to a Selinux enforced Kernel (stock) is no longer a problem from Rev3.0 and up.
You can set Selinux Status with the included Synapse app
You want to know why this kernel comes with Selinux included, google for Selinux and search your answers.

AllCast mirror will not work as this is a Samsung thing and not opensource.
If this is a problem for you, don't use this kernel.


DISCONTINUED , A NEW THREAD WILL BE OPENED FOR THE NEW KERNEL SUPPORTING ONLY THE KITKAT BOOTLOADER.
NO JELLYBEAN BOOLTOADER SUPPORT, IT IS TIME TO MOVE FORWARD.

INSTALLATION


Take a full nandroid backup.
NO NEED TO BE ON ANY KITKAT BOOTLOADER (your wifi will work with this kernel)
YOU NEED TO BE ON A KITKAT TOUCHWIZ ROM.
Install with cwm



Thanks:


sidmoraes for pointing me to other kernel source that I could use as base, still had to change some stuff but this is better then waiting for samsung to release there source, if they ever will. (Finally Samsung released source)
Andreilux - Faux123 - Yank555.lu for kernel work
ZaneZam for the zzmoove governor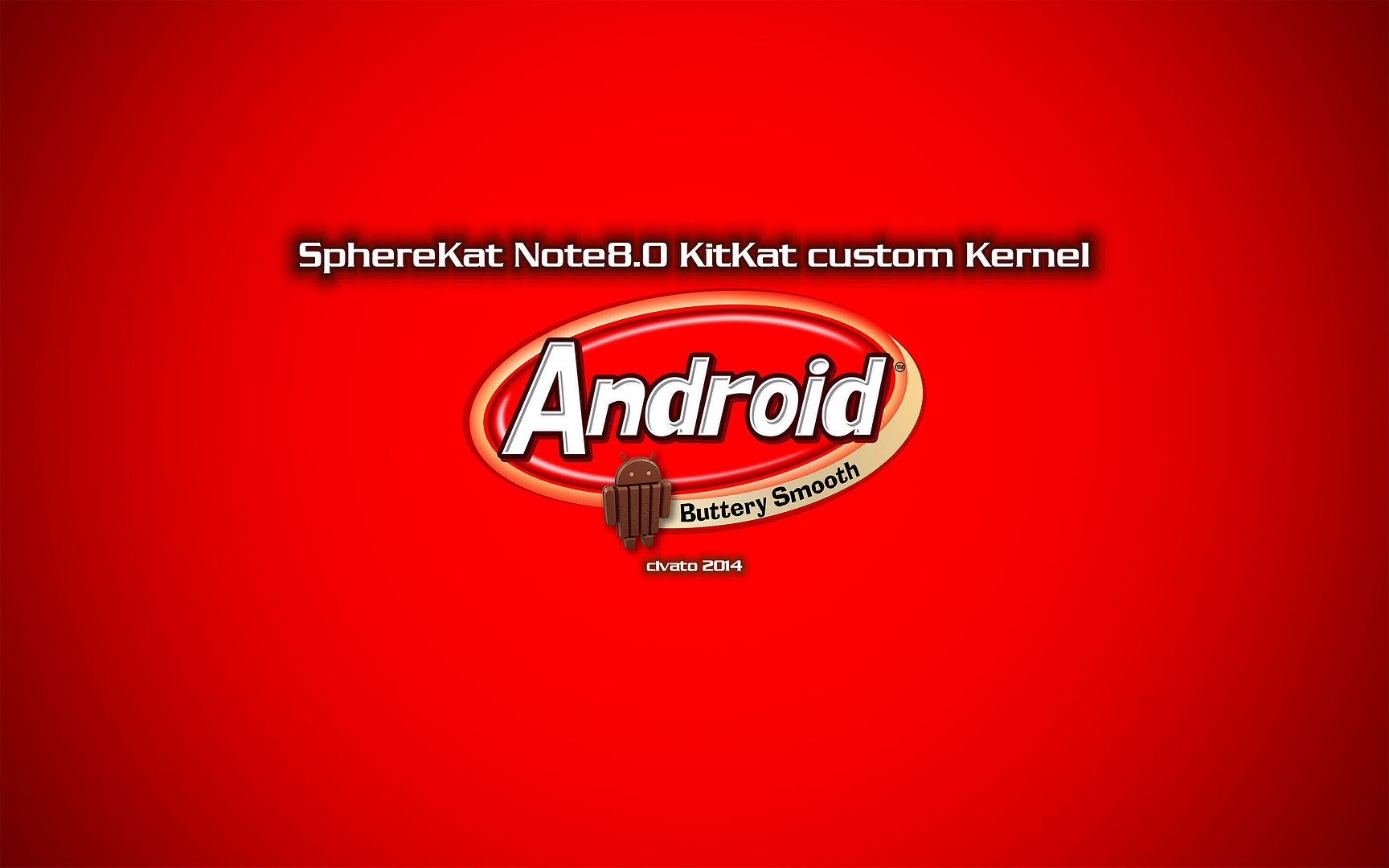 This kernel comes with the policy: IT IS AS IT IS.
Use at your own risk
Take a Nandroid backup of your system and of your boot.img
You need to be on custom cwm to install this
ONLY FOR SAMSUNG TOUCHWIZ BASED KITKAT ROMS
CivZ-SphereKat-REV5.4-GT-N5110-5100/5120
And older versions.
Never install a kernel that is not for your device, it will cause a hard brick.
Stock kernels can be found in the SphereKat folder of your device
The only good app to control this Kernel is the included SYNAPSE app
Example of what synapse looks like,THIS IS JUST A EXAMPLE.

SphereEngine KERNEL Features
If you change nothing these are the following Features/optimisations you get compared to Stock:

SELINUX protection included but set at Permissive = No problems wit apps like Paragon and Titainium.
SELinux control with Synapse
S-Pen Alignment fixed
Default Speeds 200MHz-1600MHz
Activating Saving power will result into 200MHz-1100MHz.
GPU Overclocking thanks ZaneZam / DerTeufel / AndreiLux
GPU settings are:
Step0 54MHz = new Idle step = when in browser mode and no gaming this low GPU speed will help save power
Step1 266MHz
Step2 350MHz
Step3 533MHz = new speed foe step3 for better performance in drawing
Step4 700MHz = New OC speed for the better gaming performance
GPU settings are not editable and hard set in the kernel
Init.d support
ARCH-Power enabled
DynamicFSYNC = Use Terminal command or Trickster Mod app. = enabled by default.
Memory Leak fixed
mmc cap erase disabled ( just as a precaution )

IKCONFIG_PROC support


Driver support included in kernel:


NTFS_RW / FAT / FAT32 / EXFAT support
3Gusb Support (ppp widget)
CIFS / UFS / ISO9660 / UDF_FS / HF / HF_PLUS
Realtek RTL8192CU/RTL8188CU USB Wireless Network Adapter support
Ralink driver support : Ralink rt2500 (USB) / Ralink rt2501/rt73 (USB) / Ralink rt27xx/rt28xx/rt30xx(USB)/rt2800usb - Include support for rt33xx , rt35xx , rt53xx
Extra Drivers: MAC80211 / RTL8187 / EEPROM_93cx6 Support
Boeflla 1.6.0 Sound engine support
OTG Audio dock , Car dock support

SideSync support

Dynamic Samsung Hotplugging

Note on CIFS:
Example on what you enter, but your IP and share, if that wasn't clear. The option section is very important



Note on NTFS
You need to use Paragon!
You need to set your mount point yourself.
Example and recommended is:

Code:

 /mnt/extSdCard/paragon

Advanced users support


OC & UV support for CPU

Max CPU speed is 1920MHz
Min CPU speed is 100MHz
Governors: Adaptive, Pegasusq (recommended), Performance, Ondemand, Interactive.
Schedulers: cfq, Noop, Deadline, Row, Sio, VR
Extra TCP wifi connection added: Westood, reno, htcp, vegas, veno.

Changelog:





24/08/2014 REV5.4 released


Synapse settings updated
Updated toolchain arm-2010q1(202) from "code sourcery"
GPU Overclocking thanks ZaneZam / DerTeufel / AndreiLux
GPU settings are:
Step0 54MHz = new Idle step = when in browser mode and no gaming this low GPU speed will help save power
Step1 266MHz
Step2 350MHz
Step3 533MHz = new speed foe step3 for better performance in drawing
Step4 700MHz = New OC speed for the better gaming performance
GPU settings are not editable and hard set in the kernel
Corrected CPU freq going above scaling_max thanks to Yank555.lu





Source
XDA:DevDB Information
SphereKat, Kernel for the Samsung Galaxy Note 8.0
Contributors
civato
Kernel Special Features:
Version Information
Status:
Stable
Current Stable Version:
Rev2.0 first public
Stable Release Date:
2014-06-07
Current Beta Version:
Rev1.4 non public re
Beta Release Date:
2014-06-05
Created
2014-06-07
Last Updated
2014-09-16