Welcome to the Atrix HD Forums.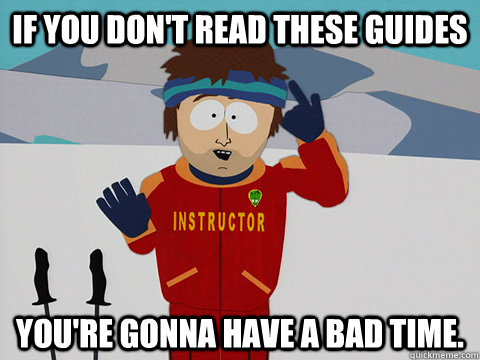 So you have yourself a shiny new Atrix HD and you've come here looking to flash custom roms. Before you get started, you need to learn the basics of Atrix HD (AHD) roms; how to root stock, how to unlock the bootloader, where obtain and set up our custom fastboot executables, what to do when things go wrong, what NOT to do, and what to add to your posts so your not just saying I have a bug or XYZ force closes on me...
Let's start of with a brief history lesson.
Motorola phones are notorious for being locked down and very difficult to do custom roms on. Very few Moto devices have native unlockable bootloaders, and most of the unlocked ones were unlocked via the great devs of the scene or from straight up blunders from Motorola. Our Atrix HD was no exception. It came locked down, but soon had SafeStrap Recovery from Hashcode. SSR installed itself to the /system partition and acted in a very similar manner to Defy 2nd-Init and other /system based 2nd-init recoveries. For a
locked device
it was/is the ideal recovery to use.
A few months back Dan Rosenberg successfully unlocked the bootloader for us and since then things have changed drastically and for the better. We've gone from Stock-Based Ports and CM10\.1 modded for locked bootloaders to full custom kernels, multiple Source-Based roms, using CWM over SSR, and all our old tips and tricks are almost all no longer valid and we do different things now. IF THE POST YOU'RE LOOKING AT IS BEFORE APRIL 2013 THEN DON'T BOTHER READING IT UNLESS IT IS FOR STOCK AND YOU RUN STOCK.
Where to Start on you Atrix HD Journey
You're gonna want to start off by setting up adb, fastboot, and if on Windows, the drivers & RSD.
ADB Guide
This guides old and some of the links may be invalid, but tis a really good guide that covers a lot of things and is a good & recommended read, especially if your a total Android noob. I have a link to our fastboot guide below in the Unlock the Bootloader section, and the driver is automagically installed the first time you plug your STOCK phone into a Windows PC. Myth Tools can do all this as well, but you
SERIOUSLY
need to learn the manual way before using the all-in-one tools -- and that's for any device\system\OS\phone\PC\etc...If you know the manual way then you'll be better suited to fixing issues on your own if the all-in-one fails
You'll also want to visit this thread
and read up on RSD. Keep in mind that that thread was made after our bootloaders were unlocked so you can't do the CMW swap or downgrade to ICS, but it does contain the links to RSD and a Windows Driver Guide so its well worth reading.
Rooting this Beast
The first thing you're gonna want to do is root your phone. We have three methods available to us. One method is ICS only and the other two for Jellybean -- One is Linux exclusive and the other works on both Linux and Windows. I'm not gonna tell ya how to do them, there are threads for that and here they are.
ICS ONLY
Linux Samba Root Method
Motochopper Root Method
Staying Stock and using SafeStrap
By now you're probably wanting to flash a rom...but we're not there yet. Now is where you have to make a crucial decision -- Go with SafeStrap Recovery, Stock Roms, and limited support from us; OR, Unlock the bootloader, flash a new bootlogo, flash CWM, flash a custom rom. If you go with SafeStrap/Stock, install SSR and download the stock fastboot that's the same as the system on your phone if something goes wrong. I can't give a whole lot of SSR info since I didn't use it very much (maybe 2 weeks tops if that), you'll have to refer to the SSR thread for more SSR help and info. You only be able to flash stock based roms without custom kernels with this method.
Please be aware that this isn't supported by us anymore since all the AHD power users run unlocked bootloaders and custom roms.
SafeStrap Recovery Thread
Unlock the Bootloader
I'll start of by telling you the ONE & ONLY downside to unlocking the bootloader -- you will lose warranty. If you're phone is covered for things like water damage, broke screen, major breaks, then you can just break the phone to the point where they won't be able to tell if its unlocked or not and the not being covered under warranty is a non issue. And if you need to do a warranty or return, make damn sure you break your phone in a way covered. Easiest was is to splice a 110V wall plug with a Mini USB and fry the board...all ya gotta say is it quit working...Now that that's been said I'll go on to the meat and potatoes.
You want to first visit the Unlock thread and read it as well as my fastboot guide sticked under Android General. Between those two sources all the minor tidbits are already covered.
Unlock Thread
Fastboot Guide
Just A Good Source For Info
What to do next???
Provided you actually read all of the above you should have a decent understanding of what to do and what not to do. You're gonna want to first start off by flashing CWM. See the Fastboot Guide linked just above this... Once installed do a Full Backup of your stock rom and place a copy of that on your PC for safe keeping. Now you are free to have some fun and start flashing all the roms you want.
Myth Tools
Thie Myth Team has kindly made us a nice little script that can do most of the rooting, unlocking, fastboot flashes, etc. I haven't mentioned yet, and almost didn't at all because you
NEED TO KNOW EVERYTHING POSTED ABOVE BEFORE YOU USE THIS TOOL
. The tool itself works just fine, but if you're not properly set up bad things can happen and we're tired of answering posts that start with "I used Myth Tools and"....
I'm essentially a noob who didn't bother to read and study before playing with my Shiny New Phone
. IF adb is properly woking, IF you're using the proper fastboot, and IF you bothered to run it as root/admin the you're gonna have a good time.
Myth Tools
Relevant Video
To Be Continued...........
Last edited by skeevydude; 7th July 2013 at
12:40 PM
.