Hi guys,
If you're like me, and you constantly flip open your keyboard to find that once you go to the Today screen, your Manila 2d makes your device rotate back to Portrait, you're in luck :P
Here's the result of a three days of work: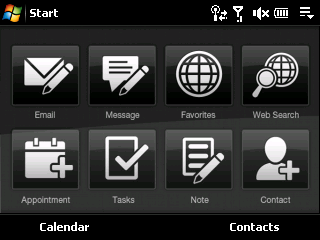 Download:
http://myunspace.com/?d=D45839481
Video:
(thanks darkz)
http://www.youtube.com/watch?v=Rv-mN15o5VI
How it Works:
Inside the .cab is Mortscript, which is vital for this to work. There is a script that runs while Device.exe (which should always be running) that reads whether the device is in Portrait or Landscape, and checks off TouchFlo and checks my Touchflo-skinned RLToday, and vice-versa. Then it redraws the Today screen. However, it does take a while to do all of this, but the effect is worth while
Enjoy and comment please
Last edited by mbarvian; 16th October 2008 at
09:56 PM
.