Hong Kong
344 posts
Join Date:
Joined:
Oct 2007
More
(2010/5/21) the first post is getting too big and difficult to maintain. in line with the idea of adding more alternatives to the snoopy theme series, i'm splitting this post into multiple and leaving this post as the index.
Snoopy@M3D
Colorful style:
Post #77
GTX style:
Post #78
(under heavy construction)
Add-on options:
Post #79
Snoopy@M2D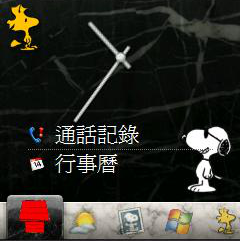 http://forum.xda-developers.com/show...0&postcount=54
(you'll need M2DC to install it)
(development stopped)
Snoopy@S2U2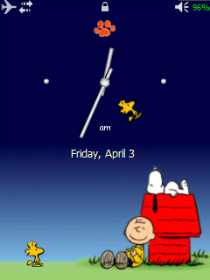 Post #80
Snoopy@PhoneAlarm
coming soon
NEW!!
Snoopy@ThumbCal
see
Post #82
------------------------------------------------------
(25 July 2009)
If you would like to share my themes with others in another forum, I'd say thanks for your appreciation. Meanwhile, please quote URL of this originating article, and do NOT upload the installation files to another forum. Instead, please redirect readers to this thread to download. Thank you for your support and cooperation.
Last edited by pp18; 2nd June 2010 at
06:48 PM
. Reason: (2010/5/21) Snoopy@ThumbCal uploaded