Hello! It's been a while, I know, but hopefully this will be well-worth the wait:
Introducing...Jaxbot's Windows Phone 7 Theme for the HTC HD2, version 2.0.0!
For those who are not aware, this is a complete rewrite of the very first Windows Phone 7 theme for Windows Mobile, which you can find
here
.
You may be wondering, what makes this different from the other Windows Phone 7 themes out there? While the other themes may be better as far as eye-candy goes, my theme is
completely stand-alone application
, meaning PointUI/WAD2/etc isn't required. Secondly, my application is designed to not only look like Windows Phone 7, but also function like it. Check out the video below for more details
Since this is a complete rewrite, several things have changed from the previous version. In fact, too many things for a complete changelog. So let's cut to the chase...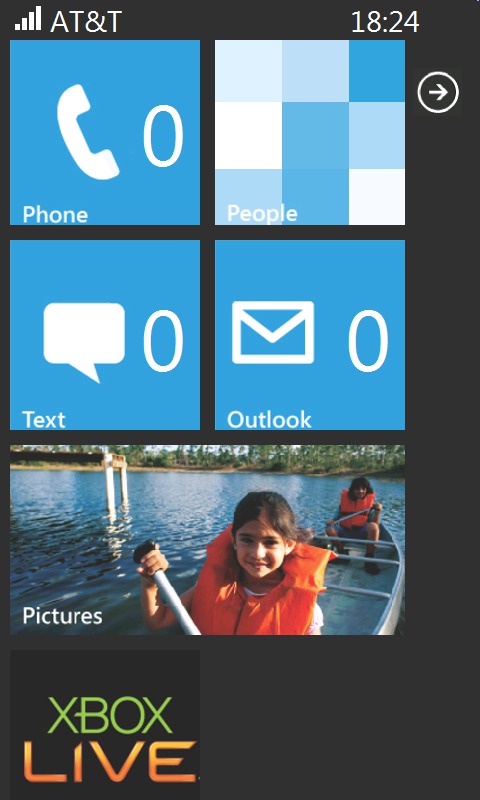 Features
Smooth Kinetic scrolling
Facebook integration
Pictures hub, Office hub, People hub, and Me hub
Based off of the WP7 design
Dynamic, movable tiles
Pin contacts, websites, and hubs to your start screen
Smooth, drop down lock screen
WP7 themed text notifications
...and more
Screenshot 2: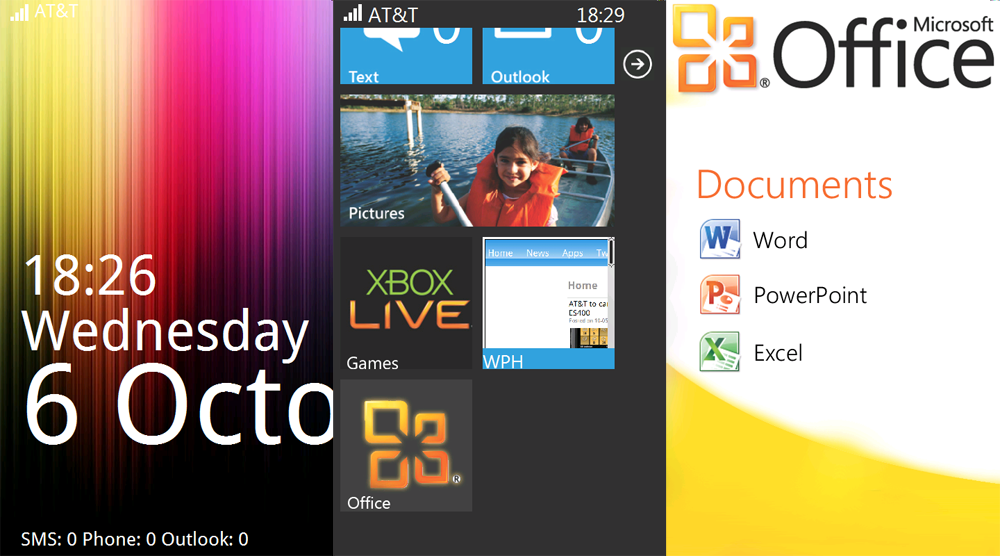 Instructions
Download the cab file from the site at the bottom of this thread.
Install it onto your device, and (if desired) disable HTC Sense. This will give you some more performance and should help fix a few HTC Messaging bugs.
Customize the tiles as desired
To customize the tiles
, hold down on a tile you which to move/remove. To add a tile, hold down on a blank spot on the homescreen.
To add a start menu item, hold down on a blank spot on the start menu.
Facebook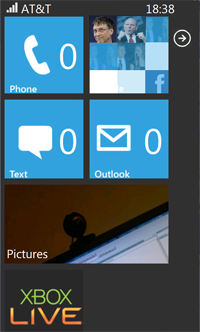 If you wish to use Facebook integration, go to the launcher to the right, click Settings, and check "Facebook". Then press Close app and re-run the program.
Known issues
Facebook sometimes asks for the password twice. Trust me, it's the APIs fault, not mine. The application never sees your password.
...Probably some more soon. Let me know.
Upcoming features
More hubs
Integration with Twitter, Flickr, etc.
...Give me suggestions!
Video
Video of the theme in action:
http://www.youtube.com/watch?v=iELNrSq1Q_M
Download
:
http://windowsphonehacker.com/wp7theme.php
Games icons thanks to:
http://forum.xda-developers.com/showthread.php?t=642831
Last edited by Jaxbot; 8th October 2010 at
03:29 AM
.