This skin is brilliant to hold! Well designed. I recommend this to anyone who is looking for a nice slim, good to feel case!
NOTE:
Just a word of warning the HTC Hero Desktop Charging Cradle will not fit the phone when the case is fitted.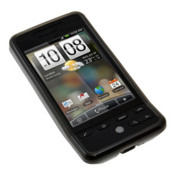 Last edited by idroid84; 20th March 2010 at
12:46 PM
.